BENTON HARBOR — Several Benton Harbor community leaders gathered Tuesday in support of Mayor Marcus Muhammad against recall petitions they described as "frivolous."
Community activist Trenton Bowens, who led the Tuesday news conference near the steps of Benton Harbor City Hall, said the repeated petitions were dividing the city in a time where unity was needed to solve the lead crisis.
"This is personal, vindictive and it's a plot to destroy and undermine African-American leadership," Bowens said.
At today's news conference, residents and city leaders spoke out against the various recall petitions that have been filed against Benton Harbor Mayor Marcus Muhammad. pic.twitter.com/ys8pDHPntI

— Tony Wittkowski (@TonyWittkowski) November 23, 2021
Benton Harbor resident Quacy Roberts filed his fourth recall petition against the mayor on Monday, citing Muhammad's vote to declare a state of emergency. City commissioners declared a state of emergency at an Oct. 18 meeting to allow Muhammad to focus on the lead crisis on a full-time basis. Roberts filed his third recall petition on Nov. 22, stating the mayor voted to raise water rates.
"We wanted the mayor to declare a state of emergency," Bowens said Tuesday. "Now, they're trying to recall the mayor for declaring a state of emergency."
These are the third and fourth recall petitions Roberts has submitted. The Berrien County Election Commission previously rejected the first two at clarity hearings, for inaccurate language and legal issues, respectively.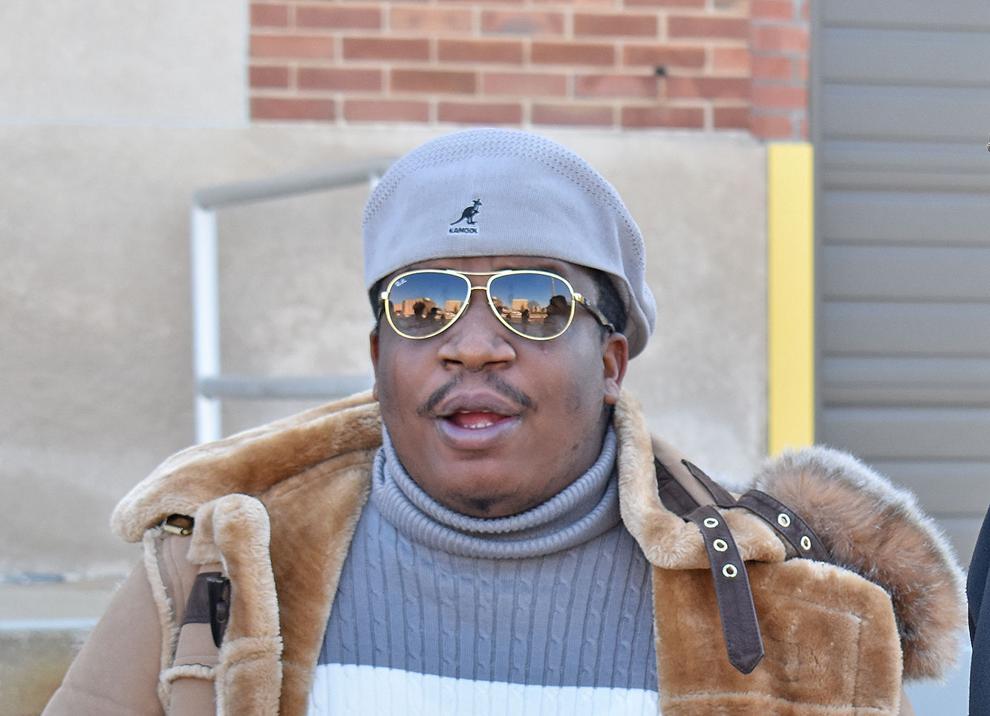 Bowens alleged outsiders were convincing residents to submit these petitions, stating Rev. Edward Pinkney – who does not live in the city of Benton Harbor – has played a part.
"Leave that stuff in Benton Township, leave it where it belongs, but enough is enough," Bowens said.
Former City Commissioner Ricky Hill and Benton Harbor school board Secretary Reinaldo Tripplett also spoke about unity at Tuesday's news conference.
Hill said the first African-American mayor and the first female African-American mayor of Benton Harbor both faced recall petitions. Now, Hill said the city's first Muslim mayor is getting a recall petition filed against him.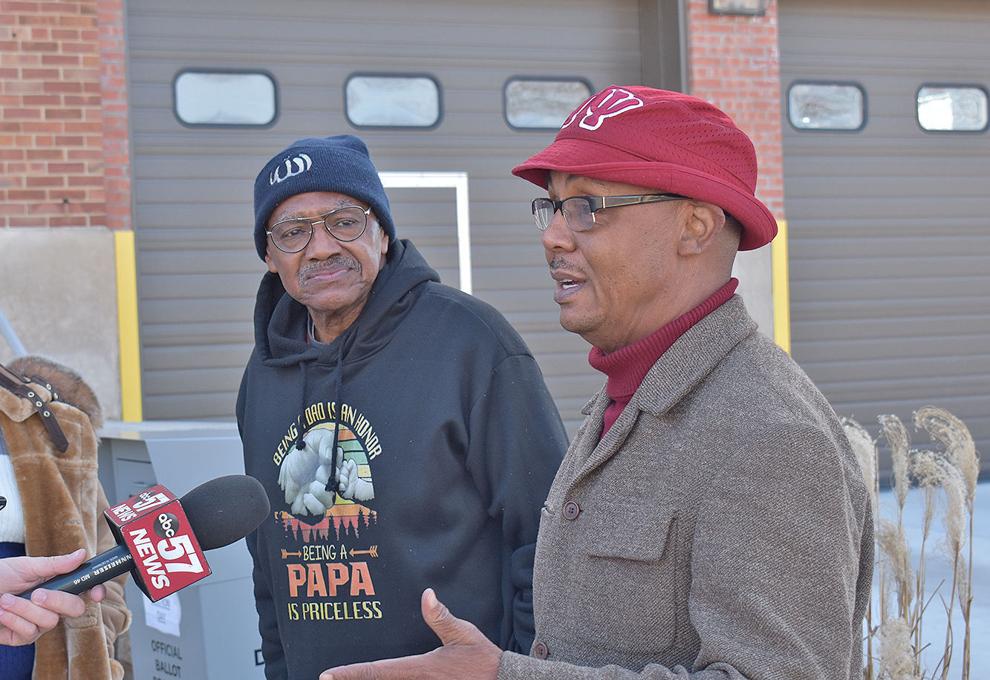 "We're destroying good leadership in the city of Benton Harbor ..." Hill said. "We run away our good leadership."
Those recalling Muhammad don't have a plan, Hill said, and would likely recall whoever they intended to elect next.
Tripplett said he was there to support Muhammad. As the mayor's former fifth-grade teacher and basketball coach, he said he's proud of Muhammad's leadership.
"We have some very involved and intelligent citizens in this community," Tripplett said. "And I have all of the confidence in the world that we continue to work in the right direction, for the right reasons, for the right things for the citizens of the community of Benton Harbor."