BENTON HARBOR — A proposed medical marijuana dispensary being funded by longtime NBA player Wilson Chandler is another step closer to reality in Benton Harbor.
Benton Harbor planning commissioners Tuesday approved recommending to the city commission that the proposed facility at 90 W. Main St. receive a special use permit. Planning commissioners also approved the site plan for the dispensary. Plans will now go before city commissioners for consideration.
The proposed dispensary, Greenstone Wellness, was one of four chosen by city commissioners in March to receive medical marijuana provisioning center licenses.
Chandler, a Benton Harbor native, was represented by Daniel Pettigrew during the meeting, which was done virtually due to health concerns surrounding the COVID-19 pandemic.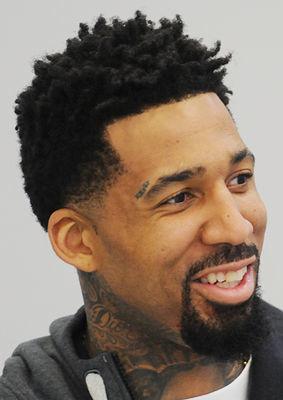 Chandler partnered with Cornerstone Alliance in 2019 to renovate the facades of the former OB Hipp building, which he owns, and the historic Farmers and Merchants Bank building next to it, which Cornerstone owns.
Once the proposed business receives all of the required permits, Pettigrew said it should be able to open within 120 days.
"The money Wilson is investing is set aside – about $1.5 million," he said. "He really wants to make this a world-class facility, so he is sparing no expense."
He said they are eager to start construction and plan to hire 25-30 employees.
"We have the funding, we have the team lined up, and we want to move as quickly as possible," Pettigrew said.
He added that workers will be paid above minimum wage and will be given benefits.
Pettigrew said that customers will be able to park in designated spots in a parking lot behind the building owned by Cornerstone. He said there will be a rear entrance for people who park in the back.
He said customers will also be able to park on the street in front of the business.
Pettigrew added that Chandler, who currently plays for the Brooklyn Nets, is considering buying the former bank building to be turned into condominiums.
"He's looking at his options," he said.
After his standout tenure with the Benton Harbor Tigers, Chandler was named Michigan's Mr. Basketball in 2005.
When contacted after the meeting, Cornerstone Alliance President Rob Cleveland said Cornerstone is happy to work with the cannabis business as long as the city is supportive.