BENTON TOWNSHIP — The Benton Township Police Department has identified five suspects who allegedly stole equipment and vandalized several storefronts in The Orchards Mall this week.
Citing surveillance footage, Police Chief Greg Abrams said five individuals broke into the mall Wednesday night. They are accused of stealing computers, printers and other equipment from the Benton Township shopping center.
At 4 p.m. Thursday, just hours after asking the public for information, the department said it identified suspects and thanked those who submitted tips.
Abrams said four of the suspects are juveniles, with the fifth having recently turned 18 years old. No arrests have been made as of Thursday, and Abrams declined to share any further information regarding the suspects.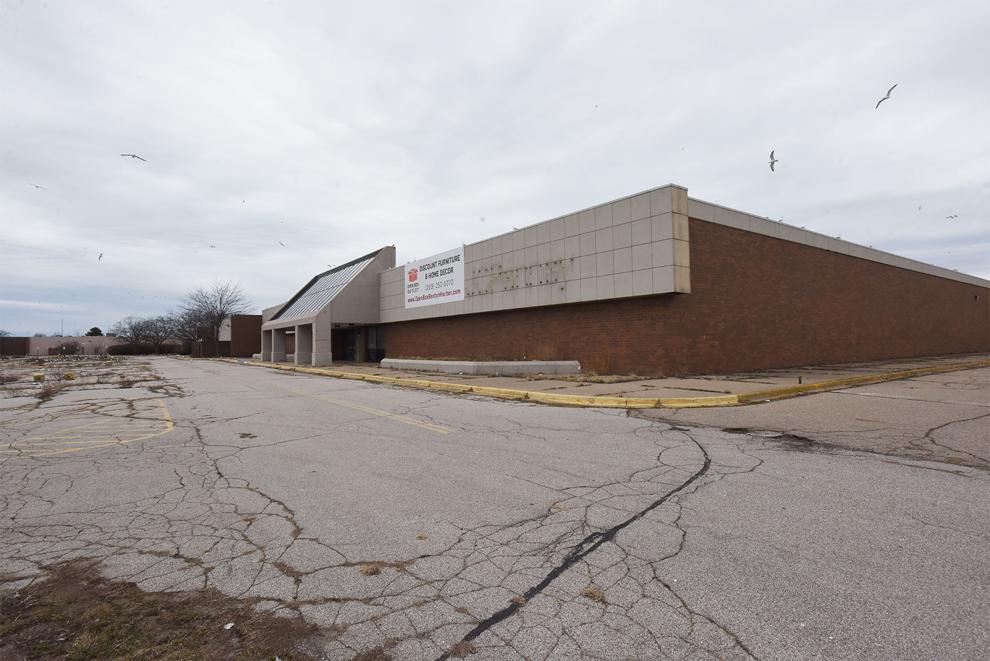 A mall employee showed The Herald-Palladium the damage done to several mall offices and storefronts on Thursday. The employee said the suspects also stole television sets, power tools, microwaves and unopened boxes from The Orchards Mall.
The employee said the suspects likely entered the mall legally during operating hours, waited for others to leave and then broke into a store – after the store's staff had left and locked up for the night.
The suspects are alleged to have pushed over a refrigerator, thrown eggs and soap powder around office spaces, and torn locks and vents off doors while they were reportedly breaking into offices.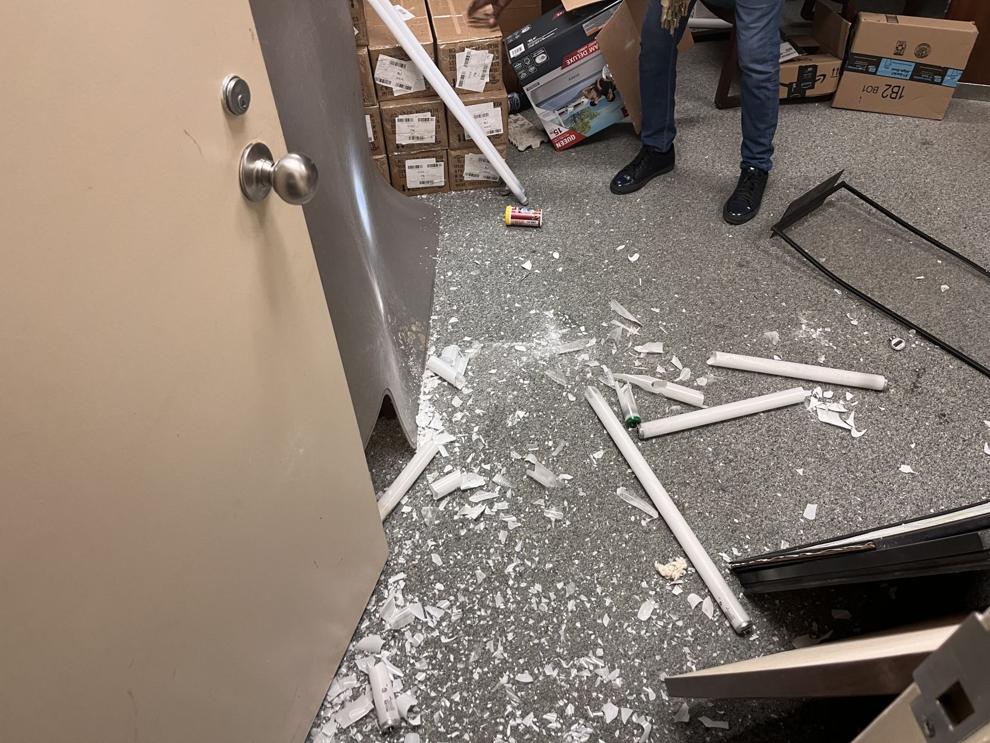 Broken glass from light fixtures were found to be strewn across those rooms. The mall employee said the five suspects also found a way onto the roof, broke more glass up there and stole equipment from the roof.
Mall officials contacted Benton Township police Thursday.
The break-in is the latest headache for The Orchards Mall. A water main break in late December 2022 flooded the building, ruining the inventory of stores like Dr. ZZZZ'Z Mattress Center, which has since closed.