ST. JOSEPH — The recall petition against Benton Harbor Mayor Marcus Muhammad was rejected at a clarity hearing Monday morning.
The Berrien County Election Commission, which hosted the hearing at the Berrien County Administration Building, voted to deny the petition because the language was deemed inaccurate.
The petition's reasoning for Muhammad's recall stated, "For failing to tell the residents of Benton Harbor that the water was contaminated with lead."
The petition's filer, Quacy Roberts, acknowledged the city had said there was lead in the water, but said it was insufficient because the city didn't use the word "contamination."
However, in numerous city documents that were presented to the commission, the city informed the residents of lead contamination.
"Contamination, in and of itself, is anything that is less than pure. One hundred percent pure is pure. One percent of anything else is contamination," said Chief Judge Mabel Mayfield, who was presiding over the commission. "And the excerpts ... from the body of information Mayor Muhammad presented this morning more than sufficiently indicated that there was less than 100 percent pure water."
Mayfield said Roberts' opening statement even acknowledged the city had said the water was impure.
Afterward, Roberts said he plans to resubmit his petition, possibly even that same day.
"People (are) still suffering," Roberts said.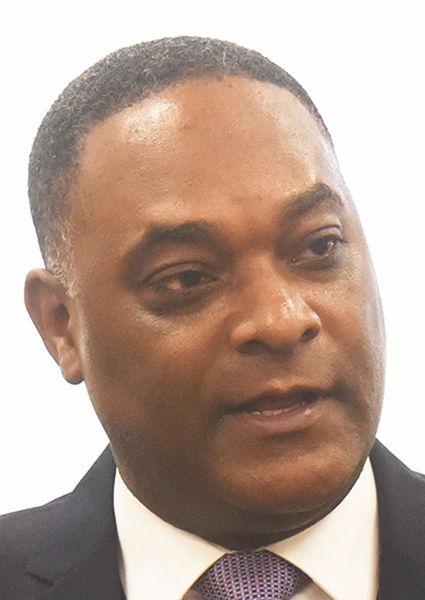 At Monday's hearing, Muhammad said his focus was working with the governor's office and state agencies to solve the city's water problems within 18 months.
"I respect the decision of the board," Muhammad said.
Much of the hearing was spent sorting through these documents Muhammad had submitted. Among them were advisories sent to Benton Harbor residents in 2018, 2019 and 2020, informing them of homes testing above the action level for lead.
The advisories were posted at city hall, mailed to residents and emailed to media, Muhammad said.
Additionally, the mayor submitted stories from The Herald-Palladium and Michigan Radio, detailing the city's response prior to the emergency petition sent to the U.S. Environmental Protection Agency in September.
During public comment, four Benton Harbor residents spoke, most of which were disappointed with the mayor's response to the lead crisis. Mamie Yarbrough, fourth district commissioner for Berrien County, said she too had received the water advisories from the city.
Mayfield said repeatedly the purpose of the hearing was to evaluate the clarity of the language, not to adjudicate the mayor's performance.