BERRIEN SPRINGS — Oronoko Township is home to acres of sprawling vineyards and farmland. In the last two decades, this rural Berrien County township has become a tourist destination because of its wineries.
Domaine Berrien, Gravity Vineyards & Winery, Free Run Cellars, Lemon Creek Winery, Tabor Hill Winery & Restaurant, Red Top Winery, Round Barn Winery and more are all located within Oronoko Township, making wine agritourism one of its primary industries.
The change isn't universally welcome. For the last five or so years, residents have approached Oronoko Township's board with noise complaints, said Supervisor Mike Hildebrand.
The township did not want to step into the dispute.
"Over the course of five years, there hasn't been a lot of improvement," Hildebrand said. "And so we're trying to thread the needle between wineries specifically, breweries too, that are unique to this area. They're part of what makes Southwest Michigan, Southwest Michigan."
Most of the complaints are directed at Round Barn, one of the wineries owned by Matt Moersch, alongside Tabor Hill and Free Run, which hosts live music events.
Round Barn's special use permit was approved in 1983 with no conditions about noise levels or hours, Hildebrand said. He said he and Moersch have had honest conversations about the complaints and have a good working relationship.
"We're trying to work with township officials to come to an agreement that would benefit the entire community," said Moersch.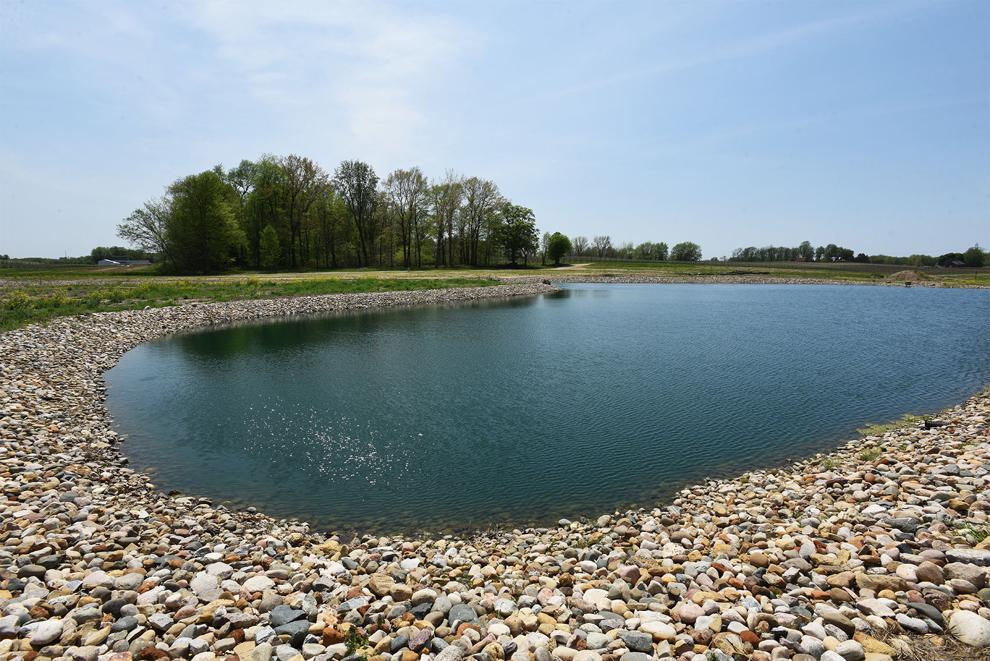 Tabor Hill also had a wedding tent, which has drawn the ire of some residents. However, the winery plans to build a permanent structure that will insulate and contain the noise, Hildebrand said.
To address these complaints and others, the township introduced a proposed noise ordinance – which it presented to several winery owners and concerned residents on April 20. The proposal was drawn on similar ordinances from other municipalities in New York, Virginia and Michigan.
Common ground remains elusive, Hildebrand said.
The sticking point of the proposed parameters is a limit on decibel levels, which some winery and brewery owners say is overly restrictive, and some residents say shouldn't budge at all.
"Decibel level shall not exceed 55 decibels at the property line of the parcel producing the noise," the proposed ordinance stated. "It is up to the owner to monitor wind and other weather conditions that may affect that."
For context, 55 decibels is about the noise level of a normal conversation. According to the U.S. Centers for Disease Control and Prevention, a motorcycle engine registers at about 95 decibels. The CDC stipulates the benchmark for when noise becomes uncomfortably loud is about 70 decibels.
Some wineries have balked at the township's attempts, saying the proposed ordinance could threaten their business while they recover the financial losses of the pandemic.
Shamrock Station has also been at the center of a few noise complaints.
"There's no way you can keep it under 55 decibels," John Johnson, owner of Shamrock Station, told The Herald-Palladium.
However, not all winery owners are opposed.
"What the township has proposed seems reasonable," said Rockie Rick, owner of Gravity Vineyards and Winery.
Hildebrand said newer wineries have permits which impose conditions that older wineries don't have to follow.
"(The) township has learned through the years. Therefore, stipulations on new special use permits are more stringent and address noise/hours, etc., whereas "legacy" special use permits have no such parameters," the parameters in the proposed ordinance stated. "A police powers ordinance evens the playing field."
The document includes the possibility of applying for "special events" that would exceed the decibel limits. It also suggests the potential for the township to ask the state of Michigan to revoke licenses as a possible penalty.
The collision of destination wineries and their neighbors isn't unique to Oronoko Township. Municipalities in Mission and Leelanau peninsulas and by Traverse City are also navigating noise ordinances.
An appealed permit
A half mile in from Hollywood Road, between Hinchman and Lemon Creek roads, sits a small man-made pond with two cleared plots of dirt flanking it. Vineyards surround the site, which Dan Nitz hopes to turn into a winery, brewery and distillery.
Nitz is the largest wine grape grower in Michigan. Court documents state he himself farms 320 acres of vineyards and provides custom harvest services to others on another 300 acres.
Nitz's family has been in the business for decades. He and his daughter own Chill Hill Winery in Baroda. Now he's turned his focus to adding a business on his Hollywood Road property in Oronoko, where his vineyards are.
However, Nitz's proposed winery, brewery and distillery project – which is being called Chill Hill – was given a special use permit with several stipulations. Nitz is now in the process of appealing the township's permit in court.
In order to serve alcohol, business owners must have a liquor license and a special use permit. The state awards liquor licenses, after the municipality gives its designated approval. However, municipalities are the authority for providing special use permits.
Nitz alleges the conditions the township has placed on Chill Hill's special use permit will prevent him from seeing a return on his investment.
He went before Oronoko Township's planning commission on July 6, 2021. Nitz told commissioners the project would take place in three phases: first the brewery, distillery and winery; then the tasting room and finally an events center.
According to planning commission meeting minutes included in court documents, the commission – headed by Jeff Lemon, owner of Lemon Creek Winery – voted unanimously to set a public hearing for August 2021. Neighbors who lived within 300 feet of the project were notified.
The public hearing was held Aug. 17, 2021, where several people who lived near the site arrived with Nitz and spoke in favor of his project.
After the public hearing portion closed, commissioners discussed the proposed hours, which on Thursday, Friday and Saturday from April 15 to Oct. 31 would be open until 10 p.m.
According to meeting minutes, Lemon said these hours were atypical for wineries in the area and resembled more the operating hours of a bar. Other commissioners brought up the noise complaints that have come from other existing wineries in the township and expressed the desire to treat all tasting rooms in the area the same. Nitz proposed doing a sound study.
Local wineries – like Domaine Berrien, Lemon Creek and Round Barn – close by 7 p.m. According to meeting minutes, Nitz said breweries and some wineries in the area are open later than that, citing places like Tabor Hill, Watermark Brewing Co. and Shamrock Station.
The meeting concluded, with planners having decided they didn't need to come to a consensus on hours just yet.
Crucial hours
On Aug. 20, 2021, Lemon recused himself from any planning commission business to do with Chill Hill.
He emailed the zoning administrator, T. Ryan Keough, and another commissioner with a copy of his recusal on Aug. 23. In that email, he followed up on his comments at the meeting about the atypical hours, attaching a list of local wineries' hours. Almost all listed close at or before 7 p.m. – save for a handful of exceptions.
Two days later, Nitz emailed Keough, saying he was uncomfortable with Lemon's directing the hearing and voting on his permit. Attached to his email was a list of updated hours, now proposing to close at the latest at 9 p.m. on Friday and Saturday in the summer and fall.
The later hours were crucial to his business plan, Nitz said in the email.
"Unlike older wineries in the area, this location has a monthly debt load to cover, and therefore, not only must be more aggressive, but needs to be competitive to similar business(es) that offer beer, wine and spirits," the updated operations plan stated.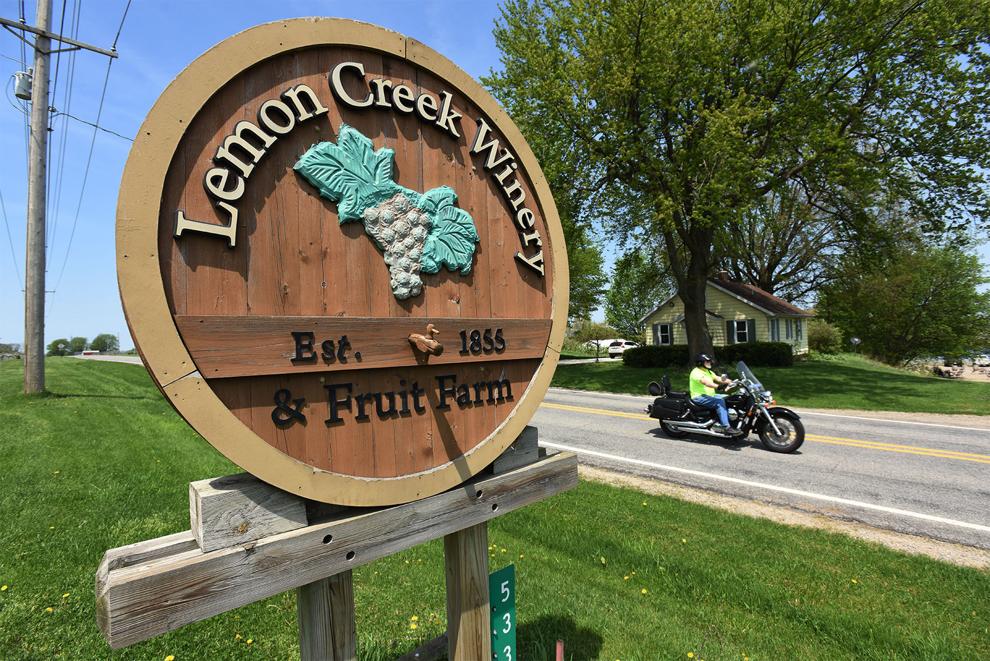 The planning commission did not meet again until Oct. 5, 2021, when they voted to give Nitz a special use permit for his tasting room, under the condition that he close no later than 7 p.m. and not have any outdoor amplified music. Meeting minutes stated Nitz told commissioners he felt like he was being singled out and asked if the township had a noise ordinance. Commissioners replied they made their decision using other wineries' hours of operation and keeping in mind the number of noise complaints made to the township.
Although most wineries close by 7 p.m., nearly every winery in Oronoko Township has some form of outdoor amplified music, those familiar told The HP.
However, what's meant by outdoor amplified music can differ. At a few wineries, outdoor amplified music means a full-fledged sound system for bands; at most, it's a singular portable speaker, accompanied by an acoustic guitar.
Regardless, Nitz's special use permit denied both options.
"The township is trying to shut us off at like 7 o'clock and then not have outside music, and all the people that come from the big cities want to be in the country and listen to live music," said Nitz in April. "So that was like a major squash to our plans."
On Oct. 25, 2021, Nitz appealed the decision of the planning commission. The wine grape grower claimed Lemon's involvement constituted a conflict of interest that was improper.
Hildebrand said as litigation is ongoing, the township is unable to comment on the situation.
"Jeff's been on the planning commission for 20 or 30 years," the township supervisor said. "To my knowledge, this is the first time that Jeff's ever been accused of anything. Accusations are easy to make, and we're going to let the court sort out whether he was correct or incorrect, whether he stepped out at the wrong time or not."
Lemon said he respects Nitz's decision to appeal and looks forward to the decision of the court.
The case is being heard by Berrien County Judge Dennis Wiley. In a virtual court hearing on March 14, Nitz's attorney made a motion to strike portions of the record, which was denied.