ST. JOSEPH — Four candidates are seeking election to the St. Joseph Public Schools Board of Education.
Two six-year terms are open, as incumbents Barry Conybeare and Rick Dyer face challengers Luz Bargren and Renee Peddie.
Conybeare, the board president, and Dyer, a trustee, have the endorsement of the St. Joseph teachers union, the St. Joseph Education Association.
We the Parents have endorsed Bargren and Peddie. The Berrien County political action committee is supporting 24 candidates across 10 districts, largely motivated by universal masking policies that were in effect during the height of the COVID-19 pandemic. The pair also have the endorsement of the Great Lakes Education Project and 1776 Project PAC.
Luz Bargren
Bargren, 49, owns Lakeshore Family Dental with her husband, where she works as a dentist. As a daughter of immigrants, Bargren said she moved up from dental assistant, to dental hygienist to dentist through hard work. Her two children formerly attended the district, and she volunteers as a coach.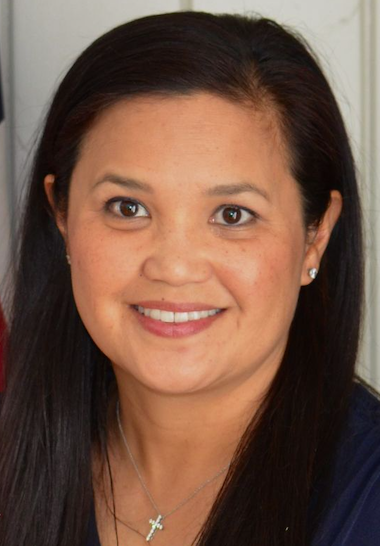 Bargren said she was motivated to run because she felt Superintendent Jenny Fee prioritized social and emotional learning over academics after reading an interview with The Herald-Palladium. She then decided to run with We the Parents.
"You can teach social and emotional health in tandem with education," she said.
She said the board has not been responsive to parents' concerns and not prioritizing academic success. She also criticized Proposal 3, a ballot measure which would enshrine abortion rights in the Michigan Constitution.
Should she be elected, Bargren said she hopes to collaborate with the community, improve on vocational training opportunities and restrict the school district's girls sports and changing rooms to biological girls. She and Peddie said they would seek to accommodate transgender students.
"We're about teaching kids how to be able to have a responsible adulthood," she said. "That means being able to have a paid job. That means being able to hopefully, eventually have a car, have a place to live, have a family. That's our purpose."
Barry Conybeare
Conybeare, 56, owns Conybeare Law Office, where he is a lawyer. A graduate of University of Michigan Law School, he said his professional background gives him the ability to identify, anticipate and tackle problems.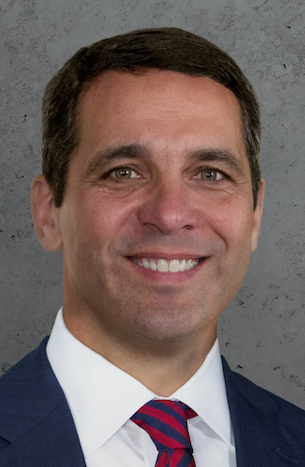 His four children attend or have graduated from St. Joseph schools, and Conybeare has served for more than six years on the board, after being asked to join.
"It was all about giving back, using the skills I have ..." he said. "No agenda whatsoever, other than: How can I help? How can I help continue the excellent leadership that this district has had for decades?"
He and Dyer pointed to the district's high ranking in both the county and the state. He also touted the hiring of Fee as one of the board's major accomplishments, as well as being fiscally responsible with taxpayer dollars. Additionally, he pointed the HVAC project, which will provide air conditioning to the elementary schools as an accomplishment.
Should he be reelected, he said he would seek to assist with the strategic learning process to further improve the district's offerings.
"(St. Joseph) is recognized as a super district, a lighthouse district, and that is in no small part because of leadership and excellence at every level, including the board," Conybeare said. "And I want to play a small part and see if I could help continue that."
Rick Dyer
Dyer, 64, is a community president at United Federal Credit Union, has worked for more than four decades in banking and is a St. Joseph schools alumnus. He has two adult children. He said his career has been focused on serving communities and has given him the skills to help lead an organization.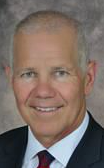 Dyer has served on the board for four years. Also a member of the Boys & Girls Club of Greater Southwest Michigan's board, he said education has been a longtime passion of his.
"We have wonderful educators in the district. It doesn't happen by accident," he said. "It happens because of the reputation of the school district, so we need to continue to hold the district at high regard, continue to perform well."
During the pandemic, Dyer said the board was committed to in-person learning, and as a result, the district's students were in the classroom for more days than most of the state.
Should he be reelected, Dyer said his focus will be to continue St. Joseph's tradition of excellence; to recruit and retain quality educators and to make sure the HVAC project was seen through. Dyer said he and Conybeare were focused on the district's unique needs and strengths, not a national agenda.
"To be decisive in what we do, not divisive in what we do – that's something that is really critical to us," he said. "And I think we've done well. We have not always agreed, but we've come to decisions that were in the best interest of the students, the families, the district."
Renee Peddie
Peddie, 46, is a national education trainer and founded a STEM nonprofit for foster care children. She said she overcame a childhood of poverty and has been involved in education since she got her teaching credentials in 2009. She is a mother of four, two of whom attend or have graduated from St. Joseph schools.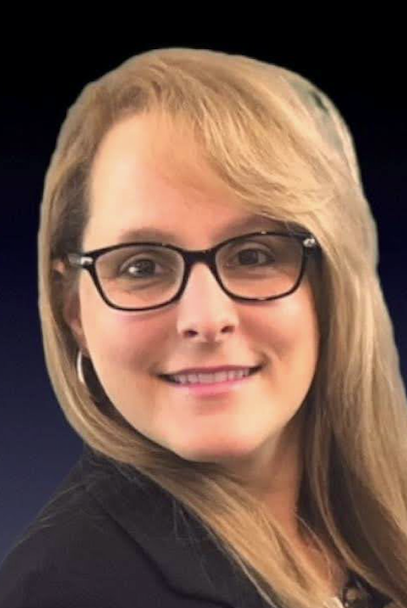 As a former teacher and education consultant, Peddie said she felt parents were being ignored, and the district wasn't being transparent. This pushed her to run for the seats with We the Parents.
"The best opportunities come to our students when you have a partnership between the educators, the administrators and the parents. To leave them out of the conversation is quite alarming," she said.
She criticized the current board and said they were not giving parents a seat at the table.
Should she be elected, Peddie said she would hope to work with community members, to empower teachers to give consequences when students misbehave and give teachers raises on par with inflation.
"There's nothing to gain here," she said. "There's nothing to gain except protection of our kids, advocating for parental rights and best interests of our students. That's the sword I'll die on."