ST. JOSEPH — A St. Joseph couple was reported to Children's Protective Services multiple times prior to the death of their 8-year-old son, according to court documents.
Employees of the LOGAN Autism Learning Center in Benton Harbor, where the child attended school, said they had made eight referrals to CPS, a state agency, and had started a folder on their concerns regarding Jaxson Morrow, according to a lengthy police report. None of the referrals resulted in action against the parents.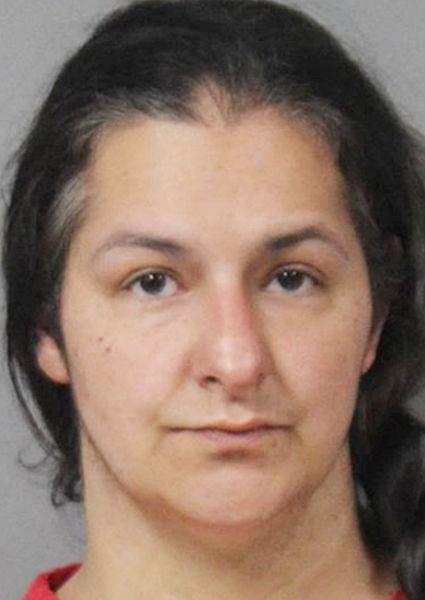 According to the police report, a 17-year-old daughter of the Morrows told police her parents instructed her what to say to CPS and "it was a lie." The daughter said she'd been dealing with CPS for years and "was trained to lie."
Now, Brian R. Morrow, 41, and Mia A. Morrow, 34, both of St. Joseph, are charged with first-degree murder in connection with the death of their son, Jaxson. They are further charged with possession of methamphetamine and possession of dimethyltryptamine (DMT).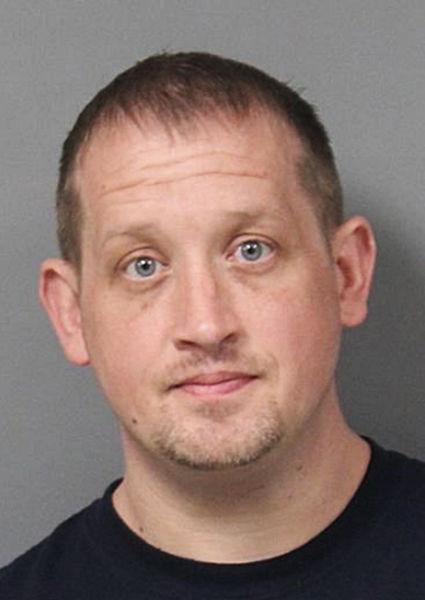 They face life in prison without parole if convicted as charged.
Jaxson is believed to have died May 2, but police were not called to his home at 705 Columbia Ave. until the next day, May 3, according to the police report.
His parents, Brian and Mia Morrow, a married couple, are being held in the Berrien County jail with bond set at $700,000 cash or surety, with a GPS tether if released on bond.
The court ordered them to have no contact with each other and no contact with anyone under the age of 18. Preliminary hearings for the pair are set for June 16 in Berrien County Trial Court. Berrien Chief Assistant Prosecutor Jeff Taylor said the death was ruled a homicide by a medical examiner, but the prosecutor did not release the cause of death.
According to the police report, following an autopsy, the medical examiner ruled the cause of death neglect and the manner of death homicide. The report stated the 8-year-old child weighed 31 pounds, the same weight medical reports listed when he was 3 years old.
The boy was autistic and the household was referred to as turbulent in the report. A 21-year-old son was living there part time, while a 17-year-old daughter was living with relatives, but often visited her parents' home. That girl, along with a 14-year-old daughter and a 3-year-old daughter, are now living with relatives under the custody of CPS, Taylor said Wednesday.
According to the police report, it is alleged the parents failed to get help for the boy, who was constantly throwing up after eating, then re-eating the regurgitation, and eating his own feces.
Police were called just before 1 p.m. May 3 by one of Jaxson's grandmothers. She told police Mia Morrow had come to her house that morning asking for money, then began crying and told her Jaxson was dead.
Responding officers found the boy on a couch deceased, cold to the touch, with his ribs and spine visible, and his fingernails black, according to the police report. Mia Morrow told police she was lying in bed with Jaxson the night before when he stopped breathing. She said she held him and stroked his head, and did not call police because she did not want him to be taken away.
Brian Morrow said he did not call police because he wanted his wife to be able to spend time with their son.
In a search of the house, police found numerous firearms, illegal drugs, and food scattered around the living room and clothing stacked in a corner.
Mia Morrow told police her son was severely autistic and a picky eater, and had been "going down hill." She said he had been throwing up and refusing to eat, and acknowledged she "probably should have" taken him to the emergency room.
Mia Morrow told police she took care of the boy on her own, with her husband having very little to do with him, according to the police report.
On a referral from Riverwood Center, which is a part of the Berrien Mental Health Authority, the Morrows enrolled Jaxson in school at the LOGAN Center, a learning center for people with autism, in the spring of 2019. In November 2021, they stopped taking him there because, Mia Morrow told police, she was "sick of being reported" to CPS. The mother told police she had been investigated several times by CPS, but "they always closed their case."
A Riverwood Center employee told police they were notified Dec. 8, 2021, that Jaxson had not been attending the Logan Center. The worker said she tried to contact the family about other available services and resources, but never received return phone calls, according to the police report.
The worker said when she did finally reach Mia Morrow, an in-person appointment was scheduled at Riverwood, but no one from the family showed up. The Riverwood employee told police that after three or four letters to the parents went unanswered, an unannounced visit to the residence was scheduled.
But before that visit happened, Riverwood was notified that Jaxon had died, the worker told police.