STEVENSVILLE — A long-awaited new business broke ground on construction Monday.
Workers began moving dirt for a new Aldi grocery store at 5110 Red Arrow Highway in Lincoln Township.
Jim Pheifer, the township's building inspector, said the build is estimated to take about six months, with a projected grand opening in early February.
Lincoln Township Supervisor Dick Stauffer said the township is excited for the new business.
"We're looking forward to Aldi coming to our township, and I know our residents are as well," he said.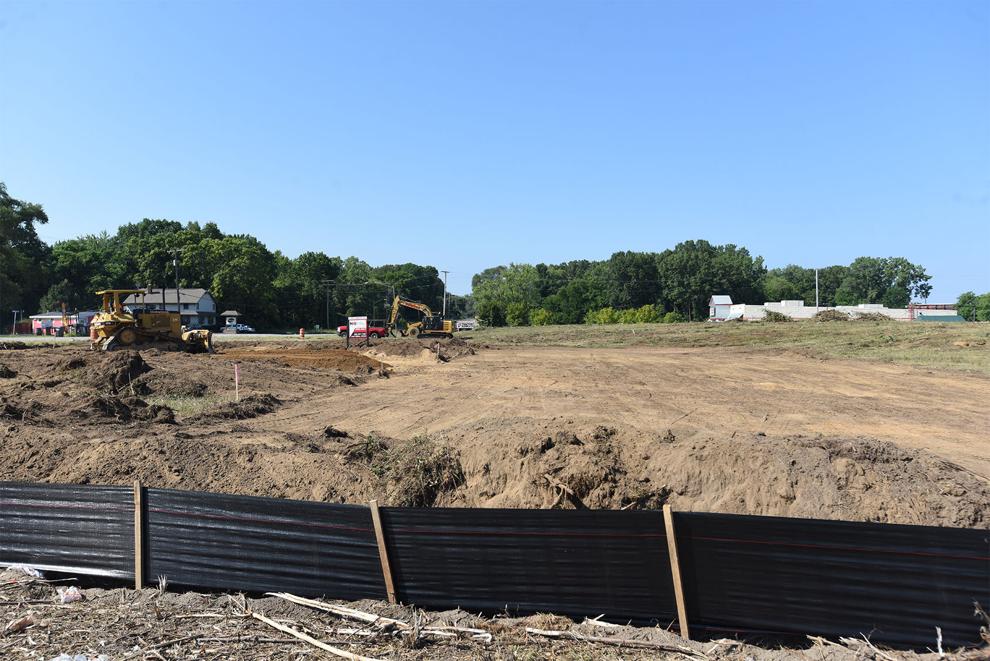 The Herald-Palladium previously reported in April 2021 the grocery chain submitted permits for a 20,000-square-foot store with 100 parking spaces. Pheifer told The HP on Saturday the building will be similar to other stores.
Aldi has been in talks with the township for several years now, said Stauffer.
"It's taken some time, but I do see that they're over there, moving some earth," he said.
The 3-acre parcel is just north of the Tractor Supply Co. store and west of Meijer. The property is zoned commercial mixed-use. After construction is completed, Pheifer said Aldi will spend about a month working on the interior of the store.
The only other Aldi grocery store in Berrien County is located in Benton Township at 1700 Pipestone Road. The tri-county region has just one other Aldi location in South Haven.