STEVENSVILLE — Lakeshore Public Schools students and staff will no longer be required to wear face masks, effective today.
School board trustees Monday approved dropping the mask mandate immediately by a 4-2 vote, with President Jason Beckrow and Secretary Rachel Wade voting against doing so.
Approving removing the mask requirement were Vice President Kevin Bushu and Trustees Griffin Ott, Scott Allan and Bill Scaletta. Treasurer Jeff Hannan was absent.
However, masks will still be required while on any Lakeshore school bus or van per requirements from the U.S. Centers for Disease Control and Prevention.
Before the vote was taken, Superintendent Greg Eding recommended the mask mandate be dropped as of Feb. 28.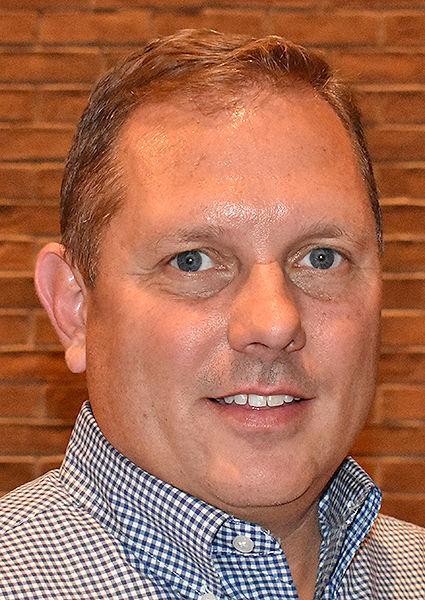 Eding said he recommended the mask mandate be dropped because the number of students and staff who tested positive for COVID-19 has decreased from 129 cases during the week of Jan. 10, to 17 cases during the week of Jan. 31.
He said he wanted to wait until Feb. 28 to drop the mandate to give the district time to acquire KN95 and N95 masks for staff who wish to continue wearing one.
Eding said they also need to set up new procedures for determining who the close contacts are for people who test positive for COVID-19.
"We do have to report close contacts," he said. "When we determine who are the close contacts to report, we have to use new strategies to do that. We have to determine who was masked, who was not, to determine the 3-foot versus the 6-foot (close contact)," he said. "If you want to stay within the building and are considered a close contact, we highly recommend that they wear a mask at that point in time as well."
In classrooms where everyone is wearing a mask, close contact is considered within 3 feet or fewer. In classrooms without a mask mandate, close contact is considered to be within 6 feet or fewer.
But Allan said he feels the district should no longer keep track of close contacts.
"I don't see (why) we need to provide that service to (the Berrien County Health Department) anymore," Allan said. "... I think if we're (just) reporting to them the positive cases, which is part of our obligation to them under the infectious diseases reporting, then that would also save our administrators time and energy on something that's not in the scope of what they need to do."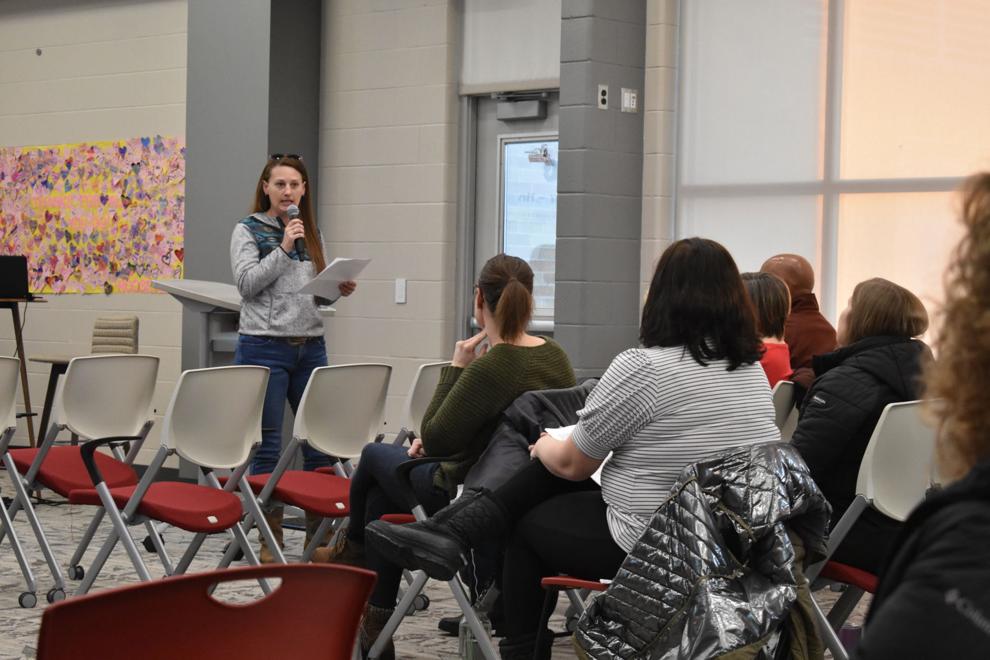 Ott agreed with that sentiment.
"I think we need to let the health department do their job and we need to do our job of educating the kids," he said.
Allan said he saw no reason to wait two weeks before lifting the mandate.
"I can see where staff and parents who may be concerned may need time to make adjustments," Allan said. "At the same time, they have the opportunity to wear a mask, and that is something that will give them protection."
Wade said she disagreed.
She said some of the teachers, particularly the elementary teachers, want time to make adjustments in how their classrooms are laid out.
"Making it immediately effective (today) would place a lot of stress on the teachers that want to make those changes," she said. "Giving at least a little bit of time, I think, would be the respectful and helpful thing for some of the teachers who want to make those changes in their classrooms."
Before the vote, Eding said a staff survey showed more than 65 percent of staff wanted the mask mandate to end immediately or by the end of the year.
During the public comment portion of the meeting, the majority of parents spoke for about an hour against the mandate itself. This occurred before the actual discussion and vote by school board members.
Mask history
The mask mandate has been on and off throughout the school year for Lakeshore.
Lakeshore started the school year Aug. 30 with no such mandate in place. That changed one week later, when the health department required masks be worn in K-12 education settings starting Sept. 6.
The health department later rescinded that order effective Sept. 29 due to the newly signed 2022 state budget. The budget stated any health department that has issued an emergency order in an attempt to combat COVID-19, including enacting or enforcing an order requiring masks by anyone in a school setting, will be negatively impacted financially.
After a little over a week of not being required to wear masks, Lakeshore school board trustees approved a mandate, starting Oct. 12, that masks be worn by students and staff.
Trustees said the move was to help keep students in school.
Trustees have upheld the decision to require masks every month in the district's return-to-learn plans until Monday. State law requires school boards to review on a monthly basis and approve their return-to-learn plans, which are extended COVID-19 learning plans. State legislators tied requiring school districts have these plans to receiving state school aid starting in the 2020-21 school year.