STEVENSVILLE — A 60-year-old woman is dead after a Thursday morning house fire in Lincoln Township caused a home to collapse.
Lincoln Township Fire Department received a call at 5:29 a.m. from a neighbor, who saw a fire coming from the house. Fire Chief Brandon Chiarello said he was on scene at 4181 Ridge Road five minutes later, and the first truck arrived two minutes after him.
The first and second floors had collapsed by their arrival, and flames were shooting out of the home.
"When we had arrived, fire was blowing out the front windows and the dormers in the roof," Chiarello said.
Police told fire crews there was a car in the garage, and it was likely the house was occupied. Because of the structure collapse, it was not safe for the firefighters to enter the home.
"Crews attempted to make entry through the front door but discovered that the floors (had) already collapsed and defensive operations were put into action," a news release stated.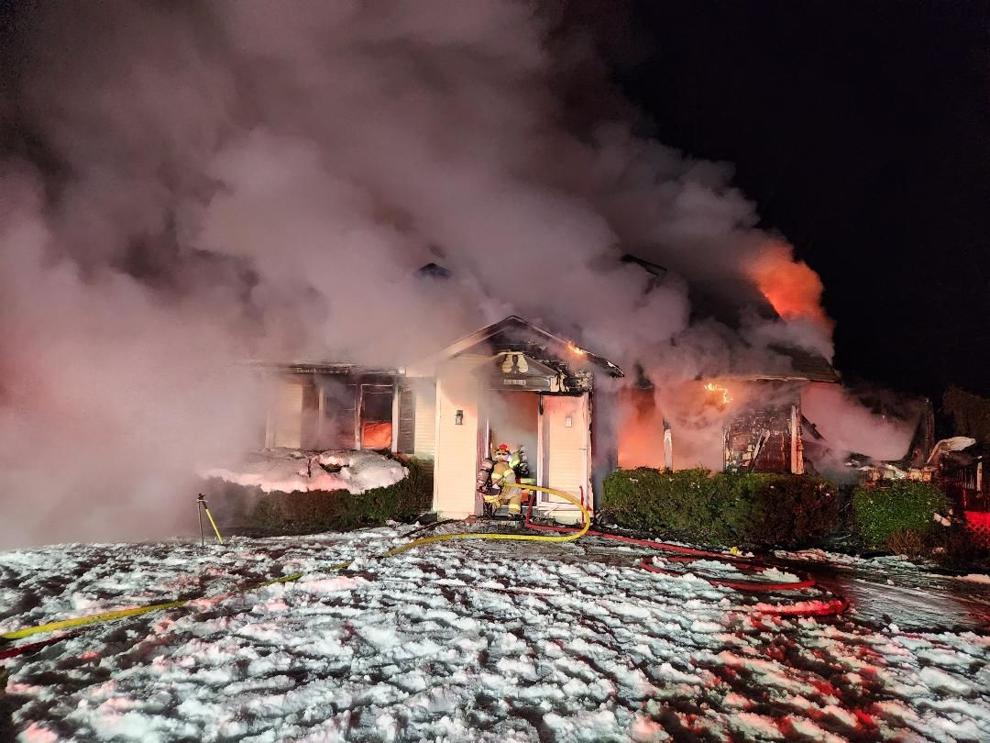 At 7:15 a.m., the fire was under control. Lincoln Township firefighters waited for Hollerbach Excavating to arrive and assist with the search for the victim due the structural instability.
Crews recovered the body of a 60-year-old woman at 11:30 a.m. The name has not been released to the public. Firefighters stayed onsite until 2:40 p.m. to put out any hot spots.
The Michigan State Police will handle the investigation into the fire, the release stated. The cause of death is not yet determined, but an autopsy will be conducted.
"A neighbor smelled something burning at 3 a.m. but thought it was just trash, so it very well could've been burning for two hours before we got the call," Chiarello said.
Lake Township Fire Department, Royalton Township Fire Department, Lincoln Township Police Department, the St. Joseph Department of Public Safety and Medic 1 Ambulance assisted at the scene.