ST. JOSEPH — Someone in city government, a university employee, a web designer and a procedure writer step onto a stage.
It sounds like the start to a bad joke, but it's actually the start of a night full of laughs with Fun Dumpster Improv Comedy Troupe.
"And a fun time," said Meredith Frank, a member of Fun Dumpster. "It's going to be very weird. We're going to dazzle them. They will make memories that will last a lifetime, and they're going to leave with a new favorite improv team."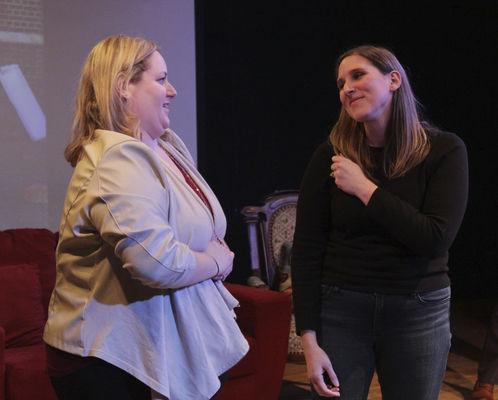 The troupe, which includes Frank, Lindsey Adams, Steve Brown and Sara Volmering, will take the stage tonight at The Box Factory for the Arts.
"There's a school in Kalamazoo called Crawlspace Comedy Theatre, and I started taking classes there about two years ago," Frank said. "Through those classes, I had the opportunity to audition for a couple of teams. I auditioned, met my teammates, and started working with them."
During the last year, the group has had a residency at the theater, and has performed other shows around west Michigan.
"As a St. Joe resident, I've always loved the Box Factory, and I thought it'd be a really good fit for our style," Frank said. "Our team has a distinctive flavor. It's weird, fearless, smart and wild."
The troupe does short-form and long-form improv during their shows. Short-form includes games, similar to the TV show "Whose Line Is It Anyway?", and long-form is more interconnected scenes that have less structure than the games do. The troupe often needs audience suggestions.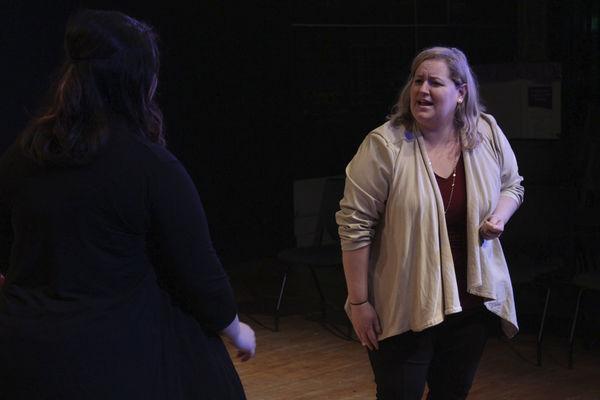 "I love doing long-form," Frank said. "It's fun to be that creative and unlimited, and when my team is improvising together, sometimes we surprise ourselves with how creative we can really get."
Frank said she and her team all have this common experience of getting off stage, looking at each other and saying, "What just happened?"
"We really get into the zone and dig in, then everything speeds up and we don't know what we did," she said. "So it's hard to give an example of something that was funny because it's all funny."
Frank said it's also hard to explain what a favorite scene of hers has been because it's so wacky that it's hard to translate.
"Something that is really fun about improv is that every single show you see is different from the next show," she said. "Everything is a unique experience, and that's why it's so hard to put into words."
Frank said a challenging part of improv comedy can be the audience.
"We love an audience who is ready to provide suggestions that are creative and fun," she said. "We have had audiences where the audiences are feeling very shy, and that's not as fun, but we're four people who are absolutely united in our love for our craft and for each other and for our audiences."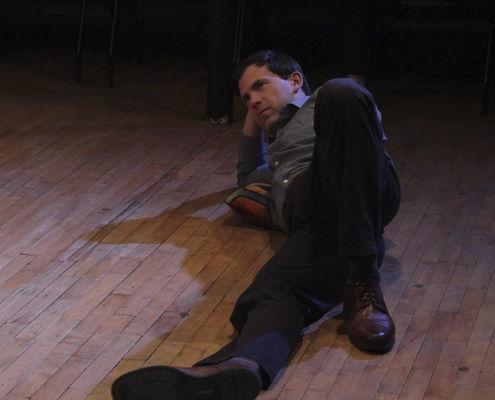 She said the team has a lot of chemistry.
"We're way too close for four adults," Frank said.
When asked where the name "Fun Dumpster" came from, Frank said the team was just kicking around some ideas and that's the one that stuck.
"It's allowed us to do a lot of unique things that play off that name," she said.
Frank didn't want to get too specific in how though.
"I don't want to give away the show," she said. "It's used in a very unique way. That's it."