As the 2018-19 school year draws to a close, we are once again happy to present our Academic All-Stars.
Started in 1991, The Herald-Palladium has been recognizing the best and brightest students in Southwest Michigan for 28 years.
Over the past few months, principals, teachers and counselors at 22 area high schools nominated 47 seniors who have excelled not just academically, but also through extracurricular activities, leadership and community service.
A panel of judges narrowed the list down to what they considered the top 15 to be our 2019 Academic All-Stars.
In addition to school transcripts, GPAs and standardized test scores, the judges reviewed letters of recommendation, a short essay from each student, and the students' activities outside of the classroom to try and get a better understanding of who they are as a whole.
Arbitrating this year's competition were returning judges Gary Roberts, dean of arts and sciences at Lake Michigan College, and Monica Nudd, STEM enrollment coordinator at Andrews University; and first-time judge Joe Elsheikhi, a math consultant for Berrien RESA.
Picking this year's top 15 proved challenging, they said.
"We had so many excellent nominations, it was a difficult choice to narrow the candidates," Nudd said. "The winners showed outstanding skills in leadership, community involvement, academics and extracurricular activities. Best wishes to all the graduating seniors as they pursue their future goals."
"We had a great group of students this year, from across the region, making it very difficult to pick the top 15 candidates, which is a good thing," Roberts added. "I am particularly impressed with the college entrance exam scores and the devotion that these students have put toward their classwork, extracurricular activities and especially community service. Well done to all."
"The candidates have such bright futures, and have accomplished remarkable feats," Elsheikhi said.
Each of the top 15 Academic All-Stars will receive a $100 scholarship from The Herald-Palladium, $100 toward an Early College Experience course at Andrews University, and a $250 Red Hawk Scholarship to LMC.
This year, the All-Stars also were honored during a dinner and awards ceremony sponsored by Andrews University. The Wednesday night event at the university's Howard Performing Arts Center was a first-time gathering of all 15 Academic All-Stars.
Congratulates to all of this year's nominees for your remarkable accomplishments in high school, and best wishes on your future pursuits.
---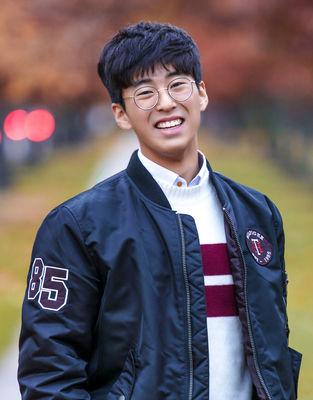 Jihoo Choi
Andrews Academy
Parents: EunJung Park and Gyeongchun Choi
Extracurricular/school: Wind ensemble (band), symphony orchestra, Lake Michigan Youth Orchestra, class treasurer, student association treasurer, soccer, flag football, volleyball, honor roll, sound team audio/visual for school, teaching flute lessons, organizing local Asian Market, monthly clean-up for church potluck, music services in various churches
Future plans: Attend Andrews University to study physical therapy, focusing on sports-related injuries
Recommendation: "Jihoo was one of my most motivated students, who never succumbed to the pressure of school work and external commitments. Jihoo not only excels academically, but he is also section leader for the flutes in the band, an orchestra member and very much involved in school clubs, activities and events. His hard work and effort will get him very far in life, and there is no doubt in my mind that he will succeed." – Linda Sanford, guidance counselor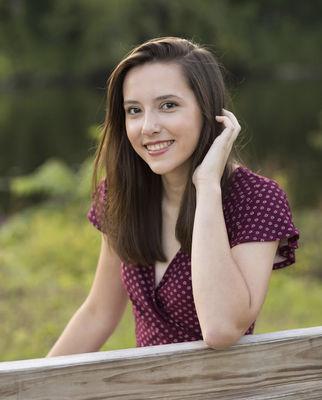 Kelli Claire Coffen
Andrews Academy
Parents: Jenni and Ron Coffen
Extracurricular/school: Student association president, class president, yearbook, girls flag football team, junior/senior banquet planning committee, mission trip to Cuba, vacation Bible school crew leader at Niles Westside Seventh-day Adventist Church, volunteer with God's Hands 4 Kids
Future plans: Attend Andrews University this fall; major in secondary education, minor in Spanish
Recommendation: "Kelli's personal strengths are as impressive as her intellectual accomplishments. She's an active, outgoing presence in the school. Her cheerful nature and openness to feedback means she's always learning and growing as a learner, an impressive strength that will continue to serve her well in college and beyond. Kelli is just the kind of driven, engaging and curious student that helped make our school environment a lively and safe place to take intellectual risks." – Linda Sanford, guidance counselor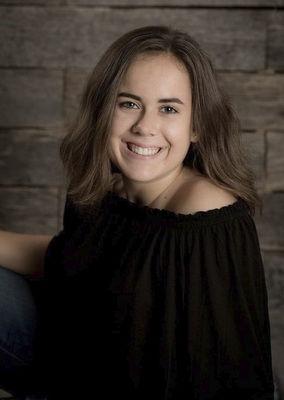 Grace Elizabeth Gleason
Bangor High School
Parents: Jeremy and Elizabeth Gleason
Extracurricular/school: Student council, volleyball, basketball, softball, club volleyball, Peak Volleyball in Mattawan, National Honor Society, marching, concert, pit and jazz bands, Grand Valley State University leadership day participant, Relay for Life volunteer, blood drives, band events, helping younger students practice band instruments, works at La Cantina
Future plans: Attend the University of Michigan to pursue a degree in pharmacology; research and advance the medicine used in the mental health field
Recommendation: "What I admire most about Grace is her willingness to help others in need whenever she can possibly do so. She is very kind and inclusive of all students. Given her athletic honors and memberships in the National Honor Society and student council, her leadership is evident. She uses generosity and leadership skills to make the school a better place." – Phil McAndrew, principal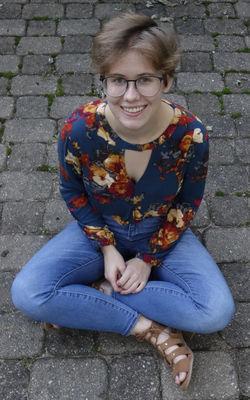 Emily J. Johnson
Berrien Springs High School
Parents: Grant and Rhoda Johnson
Extracurricular/school: Soccer, National Honor Society, marching, concert and pep bands, wrestling manager, student council, Business Professionals of America, accounting tutor, Neighbor to Neighbor (donation center), Berrien County Youth Fair, volunteer income tax assistance greeter, food pantry in Lawton, works as a secretary at a landscaping business
Future plans: Attend the University of Michigan in the fall to study accounting, finance and/or business management
Recommendation: "Emily balances a rigorous high school and college schedule along with the extracurricular and volunteer activities that she participates in effortlessly. She tells me that her greatest strength is working with a team and loves collaborating with peers. I would have to agree with her. She not only works hard to make herself better, but encourages those around her to work hard to be better as well." – Holly Rago, school counselor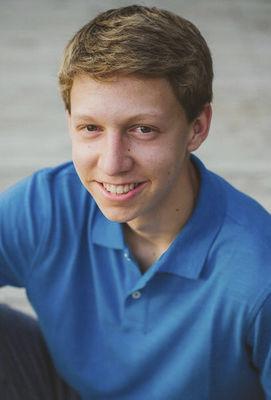 Connor W. Blesy
Bridgman High School
Parents: Ed and Marcy Blesy
Extracurricular/school: Cross country, track, indoor track, basketball, swimming, DECA, class treasurer, National Honor Society, Key Club, volunteer for Foster Family Festival, park maintenance, sock drive, road trash pickup, nursing home bingo, works doing lawn care at St. Joseph Animal Wellness Clinic
Future plans: Attend the University of Michigan to study computer science
Recommendation: "Connor is a natural leader and a truly kind person who is both liked and respected by his peers. Quite often when a student is as gifted as Connor, they tend to not share those gifts with others. Connor is quite the opposite, however, and he can be found in my room every single morning offering assistance to classmates in any class. He is willing to answer questions and does an excellent job of explaining his logic and reasoning to others. He exemplifies not only leadership, but ideal citizenship characteristics as well." – Kimberly Lundin, math department head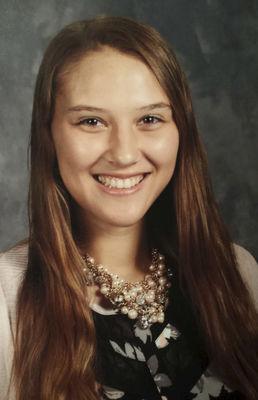 Hannah B. Lundin
Bridgman High School
Parents: Mark and Kimberly Lundin
Extracurricular/school: Key Club, National Honor Society, class secretary, prom planning, basketball, soccer, cross country, volleyball, peer mentoring, Science Olympiad, volunteer for youth basketball program, vacation Bible school craft worker, pancake breakfasts for Kiwanis and Bridgman Fire Department, sock drives, Curious Kids Museum for Logan Autism Center, dog toy making for Humane Society, child care for garden club and Paint the Park
Future plans: Attend Central Michigan University; major in biology, minor in Spanish; become a physician's assistant
Recommendation: "Hannah's strengths lie in her patience and willingness to try new things. She is a focused and attentive student when it comes to homework and project completion. Hannah admits that, being introverted, she doesn't always share her opinions or speak up in class, but the strength and focus that comes with being quiet has made her the exemplary student she is." – Sarah Carter Conklin, English teacher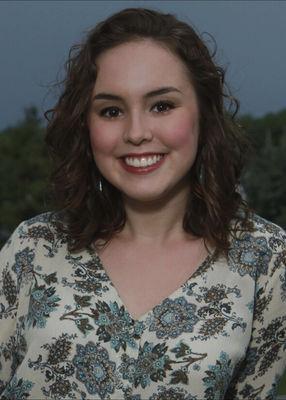 Makiah Marie Tripp
Hartford High School
Parents: Tino and Tosha Tripp
Extracurricular/school: Student council president, senior class president, sideline and competitive cheer, National Honor Society, Science Olympiad, Quiz Bowl, theater, Pep Club, chairperson of blood drives, counselor at Michigan Youth Leadership Camp at Michigan State University, Project Connect for veterans, athletic games concession stand, food drives, art shows, elementary reading events, class fundraisers, employed at CK Catering
Future plans: Attend the University of Michigan for an undergraduate degree in pre-med; attend medical school to become a pediatrician
Recommendation: "Makiah has shown exemplary leadership, academic success and perseverance throughout her four years here. She has been in student council since she was a freshman. She has been a leader among her same-grade peers and a role model for her younger peers. In addition to being academically successful, she has shown strength in character." – Cassandra Trapp, guidance counselor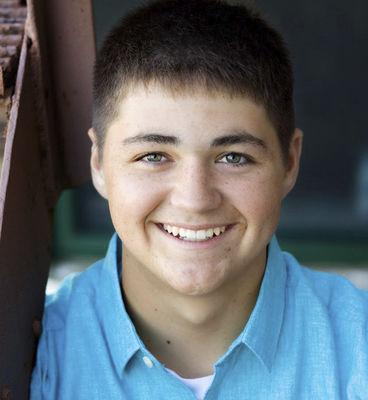 Robert Cole Tubman
Lake Michigan Catholic High School
Parents: Casey and Nicole Tubman
Extracurricular/school: Interact Club, student government, band, soccer, track, Eagle Scout, Stevensville United Methodist Church youth group, groundskeeper, mission trips to Guatemala, West Virginia and South Dakota
Future plans: Attend the University of Michigan to study material science and engineering with a focus in biomaterials
Recommendation: "I admire Cole's love of learning. Throughout his high school career, he has studied online language classes on his own time. He has taken numerous Lake Michigan College classes as well. Please note that his 4.0 GPA speaks volumes regarding the importance he places on education and learning. Cole's determination and drive to learn will take him far in life and in his career." – Debra Schmid, guidance director
Joshua Winston Alburtus
Lawrence High School
Parents: Sherrie and Pete Alburtus
Extracurricular/school: National Honor Society, LHS Diversity Club founder, National Technical Honor Society secretary, Van Buren Technology Center DECA chapter historian, junior and senior class treasurer, marching band, drum major, Quiz Bowl team captain, student council treasurer, cheer team, yearbook committee, Van Buren Technology Center early middle college program, cross country, track, waiter at Walt and Marie's Country Market, David Benac for Congress campaign, Mr. Lawrence 2018, student council blood drives, children's ministry instructor at Freshwater Community Church
Future plans: Finish Early Middle College Program at Kalamazoo Valley Community College; transfer to Grand Valley State University; major in multimedia journalism, minor in political science
Recommendation: "As an example of being dynamic, I would share the new student club that he began this year; it's called the Diversity Club. ... I believe Josh's hope is that it is a group of students who want to celebrate all the diverse races, cultures, ideas, etc., that are represented in our school. In terms of being a risk-taker, Josh is the only male cheerleader on our cheerleading team. I have heard rumblings that there are more males who are considering joining the team next year, but someone had to have the courage to be the first. That was Josh." – Greg Rozeveld, guidance counselor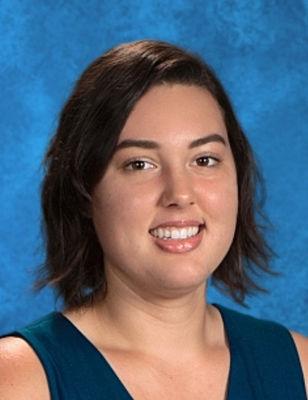 Valerie Rose Norris
Lawrence High School
Parents: Anna and Larry Norris
Extracurricular/school: National Honor Society, sideline and competitive cheer, cross country, basketball, softball, Science Olympiad, Quiz Bowl, Academic Challenge, PALS, SAC leadership, student council, Diversity Club, travel softball, baby-sitting, travel basketball, softball camp, volunteer at pitching clinics, cross country meets, vacation Bible school, pancake breakfasts, alumni dinner, raffle tickets, blood drives, refereeing recreational league basketball
Future plans: Finish associate degree at Southwestern Michigan College in the fall; transfer to Ferris State University in the spring for accounting; then DePaul University for master's in accounting
Recommendation: "Valerie is one of the most principled teenagers I have ever worked with. She will do the right thing 10 out of 10 times. She has told me several times that she is planning a career in accounting. If indeed she sticks with that plan (I think she could do just about anything if she chooses to go in a different direction), her strong principles and commitment to integrity would be ideal for that career." – Greg Rozeveld, guidance counselor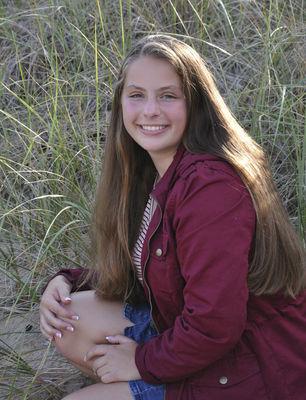 Melanie April Rock
Michigan Lutheran High School
Parents: Michael and Tracy Rock
Extracurricular/school: Student council president, class president, National Honor Society, weightlifting, varsity golf, soccer, International Club, pep, marching and concert bands, Student Ambassador, drama stage manager, Academic Challenge, Whirlpool summer intern, English and math tutor, vacation Bible school volunteer at Grace Lutheran Church, Lighthouse Attic volunteer, Project Christmas, recycled paper drive, church cleaning and decorating volunteer
Future plans: Attend Wisconsin Lutheran College to study English/pre-law
Recommendation: "Melanie kept herself busy at our school throughout her time here. She was on student council and National Honor Society. She served as a student ambassador to our grade schools and has helped with numerous get-to-know MLHS events. Through all of this, she has been a two-sport athlete and a member of our Academic Challenge team. She has excelled as well in the classroom, holding over a 3.9 GPA. And through it all, she kept a positive, Christian attitude and has been a great blessing as she leads by the kind of example that we try and instill in our students." – Matthew Herbst, principal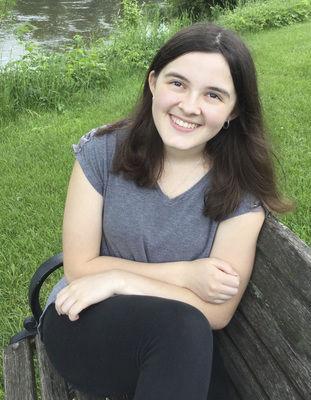 Brenna Mae Williams
Niles High School
Parents: Phillip and Trisha Skeeter
Extracurricular/school: National Honor Society, Science Olympiad, jazz band, started Word Club, tutoring at NHS, volunteers with Awana Club at Hope Community Church
Future plans: Attend the University of Michigan to study astrophysics
Recommendation: "We all have stories, and each of our narratives are unique and valuable. Having said that, there are always those of us whose stories are special – they inspire us, they cause us to reflect and be thankful, they matter. Brenna Williams ... has one of those stories. ... Brenna would have been nominated for this honor despite her visual impairment because of her work ethic, maturity and academic achievement. The fact that she does have to deal with Stargardt disease – a genetic disease that cause progressive macular degeneration – and still displays those qualities is what sets her apart from all other candidates." – Chris Porter, assistant principal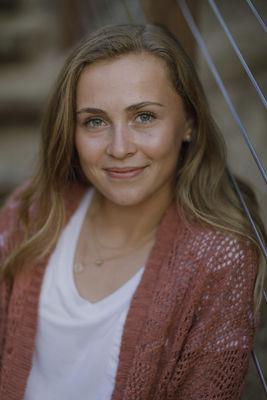 Jessie Rose Rieth
River Valley High School
Parents: Richard and Deborah Rieth
Extracurricular/school: Cross country, basketball, track and field, student congress, National Honor Society, leadership committee, prom committee, marching, concert and pep bands, color guard, drama club, youth group, Sunday School and vacation Bible school helper at Harbert Community Church, 4-H Club, volunteer scorekeeper for elementary basketball, Chikaming Elementary Fun Fair, cleaning senior center, track and football field cleanup, Berrien County Youth Fair, works as a baby sitter, Welcott Farm dog boarding kennel, and at The Villager shop
Future plans: Attend Calvin College, Northern Michigan University or the University of Michigan to pursue a bachelor's degree in English or elementary education
Recommendation: "I have truly enjoyed getting to know Jessie over the past two years as her school counselor, and find her to be a dedicated community member, focused student, and driven athlete. In addition, she is a very personable, friendly and mature young woman. It is with pleasure that I offer her my recommendation." – Mary Casteel, counselor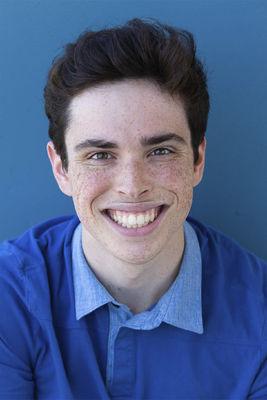 Maximos Robert Nolan
St. Joseph High School
Parents: Amelia and Robert Nolan
Extracurricular/school: Science Olympiad, class treasurer, Quiz Bowl, student senate, Socratic Club, Recycling Club, National Honor Society, Key Club, Math Club, Broadcast Club, JV Tennis, private tutor, page at St. Joseph library, busser manager at Lakehouse Restaurant
Future plans: Attend the University of Michigan or the University of Notre Dame to pursue a degree in business (either international relations or consulting); complete the prerequisites for pre-medicine to decide whether to pursue medical school after college
Recommendation: "To say that Max has a big personality would be a vast understatement. He is academically talented, has a near-perfect GPA and has one of the best young minds that I have worked with in my 33 years of teaching. This, however, is not Max's superpower. Max is one of those few students who fills the room. He is so over-the-top enthusiastic that students and teachers alike can't help but love him. He is passionate about everything: politics, science, social justice, just to name a few." – Nita Nicholie, science teacher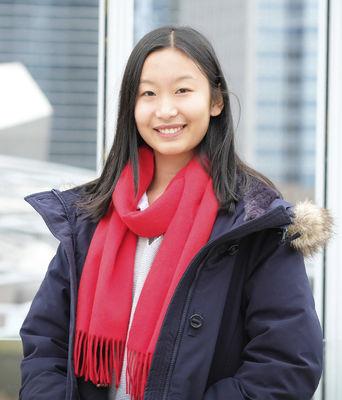 Katherine Kaixin Zhang
St. Joseph High School
Parents: Zheng Zhang and Charlene Jiang
Extracurricular/school: Symphony and chamber orchestras concertmaster, cross country, National Honor Society, Key Club, SJHS string quartet, Math Club, Science Olympiad, Socratic Discussion Club, University of Michigan String Prep Academy, Lake Michigan Youth Orchestra, Monday Musical Jr. Club, All State Orchestra, violin tutor/teacher, coordinator of recitals at retirement/hospice homes, performed for fundraising concerts, academic tutoring, tutor for Bridge to China Mandarin School, Krasl Art Fair booth setup, Steelhead Ironman Triathalon volunteer
Future plans: Attend the University of Michigan for neuroscience (pre-med) and violin performance
Recommendation: "Kathy is what I would refer to as sneaky confident. It took me a few weeks into class to start to get to know her, and I quickly realized that just because she wasn't the loudest voice in class, it didn't meant she wasn't self-assured. She has the kind of quiet confidence employers truly look for: she can and will be a great leader wherever needed." – Joe Haydon, chemistry teacher