It's that time of the year again when The Herald-Palladium recognizes the best and brightest high school seniors in Southwest Michigan.
This year, principals, teachers and counselors at 22 area high schools nominated 47 seniors who excelled not just academically, but also through extracurricular activities, leadership and community service.
A panel of judges narrowed the list down to what they considered the top 15 to be The Herald-Palladium's 2018 Academic All-Stars.
In addition to school transcripts, GPAs and standardized test scores, the judges reviewed letters of recommendation and the students' activities outside of the classroom.
Judging this year's competition were Gary Roberts, dean of arts and sciences at Lake Michigan College; Mary DelMariani, federal and state programs consultant for Berrien Regional Education Service Agency; and Monica Nudd, science, engineering, technology and math (STEM) enrollment coordinator at Andrews University.
"We have very talented young adults amongst us," Nudd said after reviewing the nominees. "Prime examples include the 15 Academic All-Stars who are going above and beyond the norm in academic excellence, extracurricular activities, community service, leadership and displaying outstanding character. We applaud all those nominated by our local public and private schools. I wish all the candidates success in their future endeavors."
DelMariani shared Nudd's optimism about this year's crop of seniors.
"The depth of academic excellence and personal dedication exhibited by these students is inspiring," DelMariani said. "It is reassuring to know our future is in their hands."
Each winner will receive a $200 scholarship funded by The Herald-Palladium and Andrews University as well as a $250 Red Hawk Scholarship to LMC.
The Herald-Palladium congratulates all of this year's nominees for their remarkable accomplishments in high school, and wishes them the best in their future pursuits.
---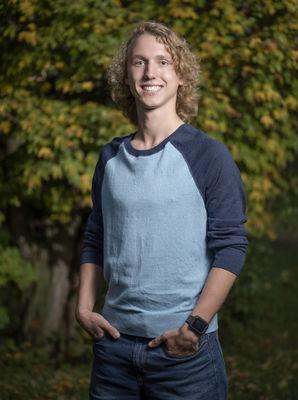 Benjamin Dronen
Andrews Academy
Parents: Paula and John Dronen
Extracurricular/school: Andrews University Cardinals, Kaleidoscope video yearbook, Pioneer Memorial Church satellite vespers series, chapel team, school play, Scifest, Andrews University information services and department of telecommunications, Howard Performing Arts Center.
Future plans: Andrews University; double major in electrical engineering and computer science.
Recommendation: "Ben is a perceptive, sharp, quick individual with a high aptitude for math and science. ... He is driven to understand how things work. Not only is Ben an exceptional student, but he works hard to develop strong relationships with peers, staff and community members." – Linda Sanford, guidance counselor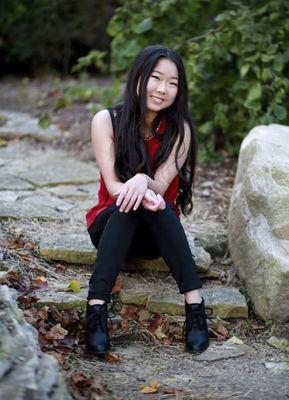 Dominique Tan-Ng
Andrews Academy
Parents: Belle Tan and Boon-Chai Ng
Extracurricular/school: Handbell ensemble, symphony and string orchestra, National Honor Society, student association, science festival, Kaleidoscope video yearbook, student council chair, Pathfinder TLT, lifeguard, soccer.
Future plans: Plans to attend a university to obtain a bachelor's, master's and doctorate; biomedical engineering.
Recommendation: "Dominique began her high school in the eighth grade, being dual enrolled in math and science courses in middle school and high school. Dominique has a zeal for learning and an unparallelled level of competence. ... Although Dominique is a high achiever, she is very humble, realizing that she is not perfect and is always a work in progress. She's very down to earth and fun to be around." – Linda Sanford, guidance counselor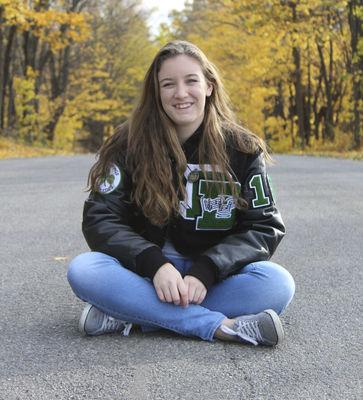 Samantha Joy Hildebrand
Berrien Springs High School
Parents: Greg and Laura Hildebrand
Extracurricular/school: National Honor Society, senior class secretary, volleyball, basketball, softball, band, church youth group, science club mentor, Rotary Club Life Leadership Conference, Wolverine Conference Leadership Conference, helped run a softball clinic.
Future plans: Attend Purdue University to get a bachelor's degree in mechanical engineering. Do a co-op with a company while in college and graduate in five years with a degree and work experience.
Recommendation: "Samantha has excellent time-management skills. She is able to manage a very busy academic schedule, participate in volunteer work and maintain a 3.9497 grade-point average. She is currently ranked 2 out of 140 in the graduating Class of 2018. Samantha intends to pursue a career in mechanical engineering. I am confident she will be successful. She is motivated, dedicated and has great study skills. She knows how to manage her time and take initiative when it comes to learning." – Holly Rago, school counselor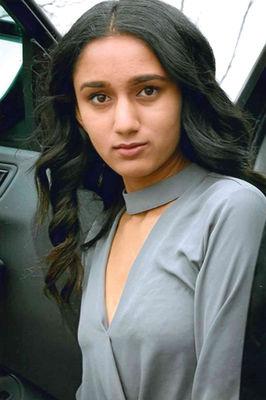 Riya Patel
Berrien Springs High School
Parents: Pramod and Sunita Patel
Extracurricular/school: Senior class president, student council, tennis, Science Olympiad, advanced art, National Honor Society, Business Professionals of America.
Future plans: Wants to major in business and minor in political science to understand the fundamentals of how and why a business works, as well as how a government functions and how that affects the country. After attaining that goal, wants to attend law school to ultimately become a civil/corporate lawyer and social worker for neglected children, along with helping diminish poverty in third-world countries. Hopes to someday own a law firm and her own charity.
Recommendation: "Riya is a focused, driven student who is interested in a career as a lawyer. ... She came to me at the end of ninth grade asking for more academic challenge, requesting to take Algebra 2 over the summer so that she could advance in her math classes, which led her to take LMC Pre-calc Algebra senior year. Then in 11th grade she requested to take an extra dual-enrollment class during the school year, and three more dual-enrollment classes over the summer. To be clear, both requests were over and above requirements." – Linda Bergan, school counselor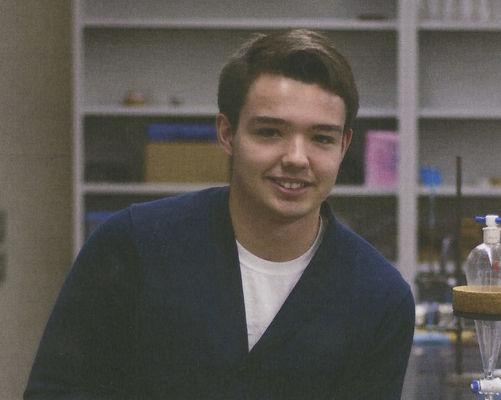 Matthew Scott Davis
Coloma High School
Parents: Scott and Melissa Davis
Extracurricular/school: Football, National Honor Society, marching and concert band, Academic Challenge, bass fishing, Coloma High School technical support.
Future plans: Attend Adrian College on full-tuition scholarship, then move to state school to get master's degree; mathematics, applied mathematics; planning for a career in business analytics.
Recommendation: "Matthew has a tremendous amount of ability, which he has put to good use by attending the Berrien County Math and Science Center at Andrews University throughout his high school career. ... By taking so many AP and Andrews Honors courses, Matthew has shown he is not afraid to challenge himself academically, and possesses the skills and maturity to stay organized and budget his time. Because of his attitude and willingness to learn he will be able to accomplish the career goals he has set for himself." – Frances Megyese, high school counselor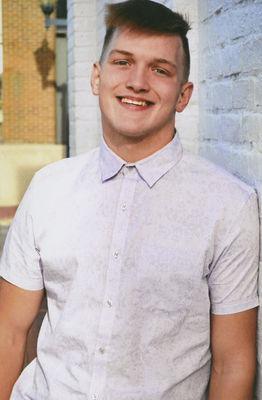 Justin Lyle
Dowagiac Union High School
Parents: Patrick and Rhonda Lyle
Extracurricular/school: Class president, student senate, National Honor Society, Rotary Interact Club, HOBY Leadership Seminar, Chieftain Heart, yearbook, football, wrestling, track, talent show participant, Sunday school teacher, MYWAY youth wrestling coach.
Future plans: Central Michigan University; broadcasting and cinematic arts.
Recommendation: "Justin is one of the brightest students that I've encountered in my 31-year career as an educator. ... I believe he will excel in any endeavor because he has a tremendous passion for learning. Besides his high academic achievement, he also has a positive outlook on life and it rubs off on others around him." – Randy Brooks, science teacher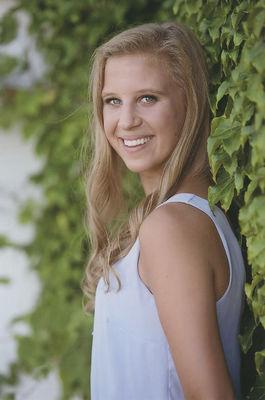 Haley Mae Soderbloom
Dowagiac Union High School
Parents: Paul and Cari Soderbloom
Extracurricular/school: Softball, humanities club, student senate, Rotary Interact Club, Chieftain Heart, Front Row Crew, National Honor Society, dance, Apple Corp Performance Group, lifeguard at E. Root Fitch Memorial Day Camp, busser at Timberline Inn, mentors second-graders.
Future plans: Attend Hope College to pursue a double major in dance and kinesiology, hopes to someday become a dance therapist.
Recommendation: "I cannot highly enough praise her intellectual capabilities or the positive influence she has in the classroom. She is a leader in any group work or project assigned. Not once has she failed to be well prepared for class. Whether I called on her to share the day's homework or review last week's reading, she never fails to impress. She has the discipline and poise of a first-rate student." – Barbara Karwacinski, social sciences teacher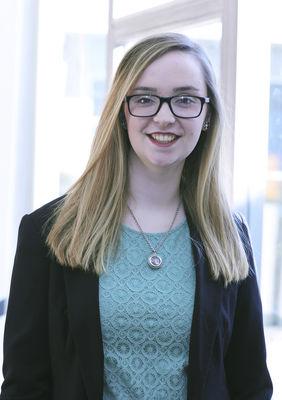 Lydia Mae Dunsbergen
Lakeshore High School
Parents: Kirk and Jana Dunsbergen
Extracurricular/school: Be The Voice club, student mentor, class council, Key Club, National Honor Society, assets advisory committee, color guard, band, choir, variety show and school musicals, youth group, church worship team, student impact committee, Michigan School of Vocal Music Association Regional, State and All-State Honors Choir, counselor at vacation Bible school.
Future plans: Will be attending the Frederik Meijer Honors College at Grand Valley State University; clinical exercise science and pre-physical therapy to become a pediatric physical therapist.
Recommendation: "Lydia has priorities that differ from most other teens. She looks like your average teenager, but behind that infectious smile few know that Lydia has not had an easy road. ... Lydia will be the first to tell you that her personal struggles have shaped her into the compassionate and understanding leader that she is today. ... As founder of the Be the Voice Team at Lakeshore, Lydia has been responsible for recruiting, organizing and leading 40 other teenagers in partnership with the American Foundation for Suicide Prevention." – Suzanne M. Miller, English teacher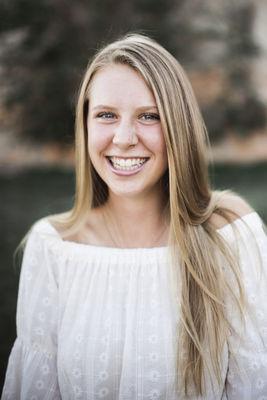 Erin Lafrenz
Lakeshore High School
Parents: Michael and Kristi Lafrenz
Extracurricular/school: Cross country, track and field, marching, symphonic and jazz band, Math and Science Center, First Robotics programming team, Math League, Whirlpool Innovation Contest, Berrien County Science and Engineering Fair, Rotary Interact Service Club, National Honor Society, tutor, assets advisory committee, 2018 Outstanding DAR Good Citizen Award.
Future plans: Plans on attending the University of Michigan to study biomedical engineering.
Recommendation: "On top of her academic and extracurricular success, Erin is truly one of the most enjoyable and insightful students I have had in class. She is incredibly well-read, which has enabled her to bring a mature, educated perspective to a variety of issues. Erin is well respected by her peers, but is a quiet leader." – Alaina Kinney, English teacher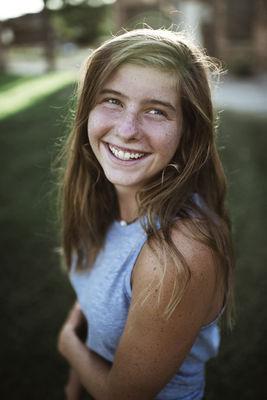 Renee Veldman
Lakeshore High School
Parents: Randy and Laura Veldman
Extracurricular/school: Key Club, swimming and diving, track and field, International Club, National Honor Society, Young Life, Math League, Whirlpool Innovation Challenge, lifeguard at Bridgman Aquatic Center, Berrien Hills Country Club and St. Joseph River Yacht Club, Community Bible Study, St. Joseph Aquatics, assistant teacher at Hola Amigos.
Future plans: Plans to attend either the University of Miami or Eckerd College; double major in marine biology and Spanish.
Recommendation: "She is also incredibly dedicated to marine biology, which is her intended major. This past summer, she was accepted into the Caribbean Marine Biology Voyage Program and paid for it herself. She spent time in the Caribbean getting scuba and (Professional Association of Diving Instructors) certified as well as taking daily biology lessons and completing research. This is indicative of the kind of person Renee is: she seeks out opportunities to further her education and makes them happen." – Alaina Kinney, English teacher
Mackenzie Anne Zabel
Michigan Lutheran High School
Parents: Mike and Nancy Zabel
Extracurricular/school: Volleyball, soccer, basketball, student council, senior class treasurer, National Honor Society, powerlifting, concert, jazz, pep and marching band, student ambassador, golf caddy at Point O' Woods.
Future plans: Planning to attend the University of Michigan in the fall; engineering.
Recommendation: "Mackenzie is a very intelligent young lady, who has worked hard throughout her high school career, which is evident by her grade-point average, 4.029. She has been very blessed with the gift of natural intelligence, but she has also been blessed with a strong work ethic." – Terri Elder, guidance director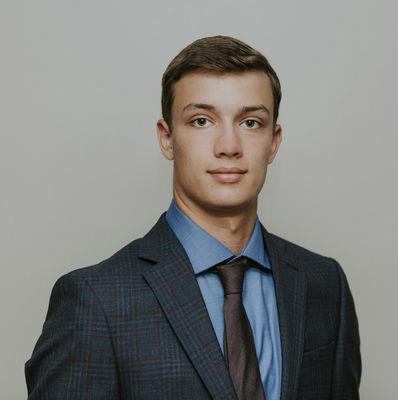 Alec Janowski
Niles High School
Parents: Braden and Amber Janowski
Extracurricular/school: High school and Old School travel baseball, Summit Church youth member, Four Flags Area Ski and Snowboard Club, National Honor Society, tutor, Fellowship of Christian Athletes camp mentor, CEO/computer programmer at TourneyLink LLC.
Future plans: Stanford University; computer science, artificial intelligence, economics, finance.
Recommendation: "... While this may sound like a cliche 'sports challenge' story and not important to an academically talented National Merit qualifier, my observations years ago proved to be true: Alec is the most driven, hard-working young man I have ever met in my career, yet is also well-balanced in all of his pursuits. He isn't just smart. He has his own code of ethics, has strong family values, and has an unmatched passion for learning." – Molly Brawley, principal
Ryan Erickson
St. Joseph High School
Parents: Leonard and Martha Erickson
Extracurricular/school: Academic Challenge, math club, Key Club, National Honor Society, online tutor for reddit.com.
Future plans: Attend the University of Michigan in its LSA Honors Program; double major in economics and mathematical sciences.
Recommendation: "Last year, Ryan was recognized as an AP Scholar with Distinction and he scored almost perfect on the SAT. This year, Ryan has been honored as a Commended Student for the National Merit Scholarship. ... There is no doubt in my mind that Ryan will be successful and make his mark in the future. He has a zest for life and a moral code that is not often seen with students his age." – Tracy Olson, school counselor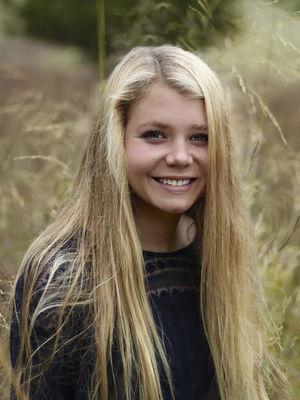 Anna Fischer
St. Joseph High School
Parents: Tom and Maureen Fischer
Extracurricular/school: Cross country, basketball, track and field, National Honor Society, Rotary Interact Club, AP Leadership, math club, art, summer school tutor, Biddy Bears basketball.
Future plans: Will be attending the University of Notre Dame; engineering.
Recommendation: "Anna will graduate SJHS as one of the most successful student-athletes in recent memory. ... The reason I mention her success in athletics is that it helps capture the overall essence of Anna Fischer. She is the real deal, both in the classroom and on the athletic playing field. Students are not dually successful like her by accident; it takes hard work, dedication, sacrifice, mental fortitude and a growth mindset to accomplish all that Anna has." – Kevin Guzzo, athletic director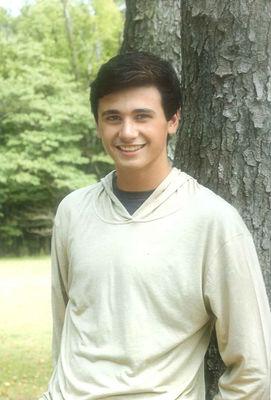 Jackson Dale Schooley
South Haven High School
Parents: Kevin and Lori Schooley
Extracurricular/school: Cross country, swim and dive team, track and field, National Honor Society, Project Pathway, student council, quiz bowl, marching and concert band, orchestra.
Future plans: Will be attending Michigan State University next fall; would like to major in international relations and minor in either anthropology, Spanish or linguistics in the hope of becoming a foreign ambassador.
Recommendation: "Jackson's ability to effectively communicate a vision and a plan to his classmates, meet deadlines, give and accept constructive criticism, and handle adversity along the way with grace are superior among his high school peers. I would consider him fully prepared for the tasks and challenges that an aspiring leader may face at the collegiate level and beyond." – Jerome Sardina, principal