ST. JOSEPH — The two exhibits opening at the Krasl Art Center on Friday will offer unique perspective into American history.
"Two Presidents, One Photographer" by Pete Souza and "Manufacturing Cities" by Norwood Viviano will be shown through July 28.
Krasl Deputy Director and Curator Tami Miller said the Krasl will show Souza's photos in the main gallery and Viviano's work in the Artlab.
The Souza traveling exhibit features 56 of his photographs from the Barack Obama and Ronald Reagan presidencies.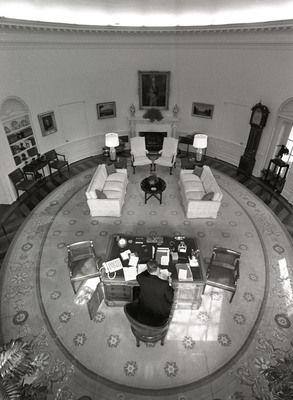 "Our director was listening to Souza on NPR and said, 'Wouldn't it be great if we got Pete Souza to show his work here at the Krasl?' So I said, 'Let me see what I can do,'" Miller said.
She called an art company that focuses on photographs to see if it had a Souza exhibition. They were putting it together as they spoke.
"I loved that it was both Reagan and Obama," Miller said. "It just feels like such a much more balanced way of presenting his work that's less picking a political side, but just really showing the work of a presidential photographer and the life of a president of the United States."
She said she's excited for the educational opportunities the exhibition will allow for talking with students.
"Like, how do you know this is a president in this picture? How are presidents represented? Why might they show this really tender personal moment of the president? That's to make us realize they're human," Miller said.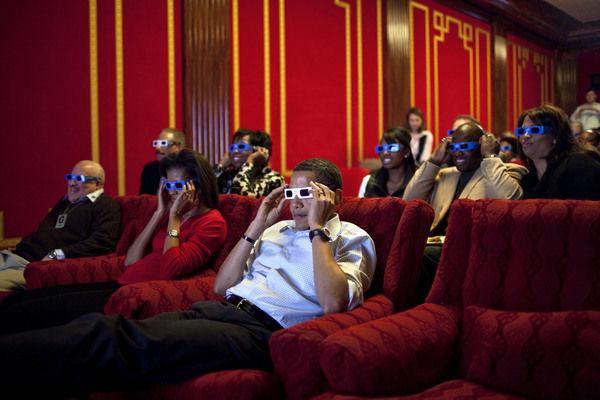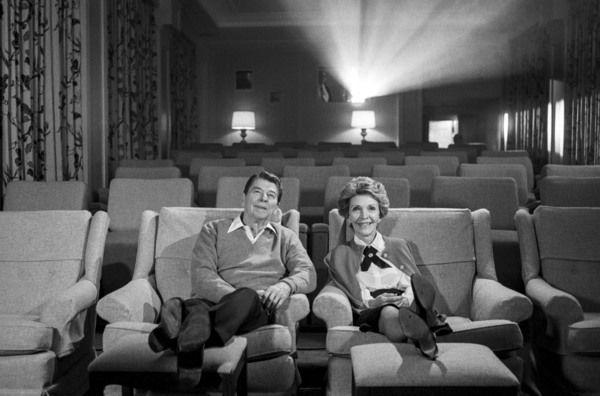 The Obama and Reagan photos are paired – like both shown with their dogs, both in the White House movie theater and both in the Oval Office.
Miller said the museum will set up a mini Oval Office in their gallery while the exhibit is there, along with American flags and a giant presidential seal. Visitors can read books written by Obama and Reagan in the exhibit, too.
In the Artlab, visitors can see blown glass by Viviano, and learn how American cities were shaped by manufacturing.
"Viviano is a world-renowned artist who does a lot of projects on America and post-industrial America," Miller said. "So we thought he'd be a really nice fit with this exhibition of presidential photographs."
Viviano, who teaches at Grand Valley State University, said "Manufacturing Cities" is a depiction of population growth and decline. There are about 24 pieces that track from the city's founding to now.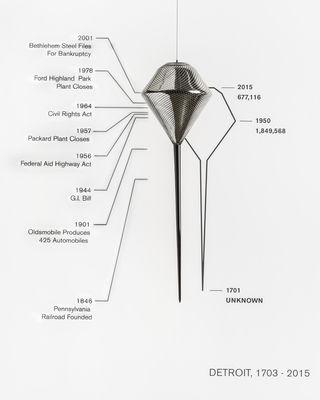 The most relevant ones to attendees might be Detroit, Flint, Grand Rapids and Chicago, he said.
"In the Grand Rapids one you can see that it didn't see a decline, but it peaked pretty early, it did lose some, but never really grew again in such a dramatic way," Viviano said.
Although he has shown his work all around the country, he said he enjoys showing his work locally, like this opportunity at the Krasl.
"For me, growing up in the Detroit area, showing the work in Michigan is not only an opportunity to bring the work back to the state, ("Manufacturing Cities") has never been shown in Michigan, but to also have a dialogue with people from Michigan who might have been impacted by those changes," Viviano said.
He starts a glass project by mapping it out with 3-D modeling software.
He's done research and drawings, and knows what he's trying to create when he goes into the hot shop.
"I have a clear direction about what I'm trying to accomplish, but the materials are challenging and sometimes it works out better or faster," Viviano said. "That's the thing about working in a hot shop: you're always working with one or two or three other people. That conversation is really enjoyable as an artist: How do you bring this drawing into the world?"
He said working with others' expertise is a big part of his work, and it's easy while he's at GVSU.
"I'm meeting with history, statistics and GIS people. These people often help shape the project," Viviano said. "I really enjoy the research. Almost as much as making."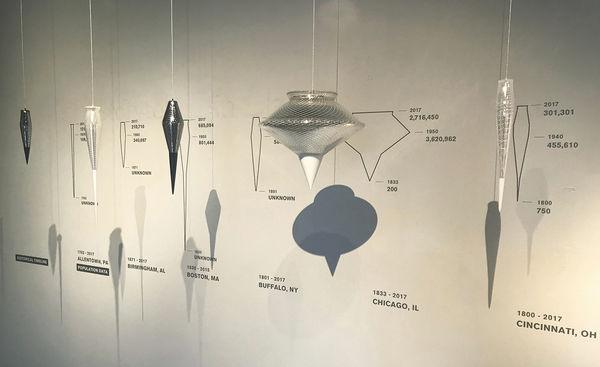 The final pieces in "Manufacturing Cities" look like vases, displayed hanging in front of timelines of the cities they represent.
"I'm really excited about showing the work at the Krasl and alongside of Pete Souza," he said. "We're both depicting the American story. I wouldn't say mine is all a pessimistic view. Some of these cities are transforming again as they diversify into the 20th century."
Norwood will speak at 5:30 p.m. tomorrow at the museum before the opening party at 6 p.m.