WATERVLIET — Singer-songwriters often bring their life experiences into their music, even when it's heartbreaking.
That's especially true for Dehd, an indie-rock trio from Chicago that will perform Saturday during the inaugural Arcfest.
"We're all like best friends," bassist and vocalist Emily Kempf said during a recent phone interview. "I'm surprised that we made it through the gauntlet of heartbreak."
Kempf and guitarist/vocalist Jason Balla formed the band in 2015, while exploring their budding romantic relationship. They brought on drummer Eric McGrady, and started making music.
After two successful EPs, Balla and Kempf broke up while writing and recording their newest album, "Water," which was released in May.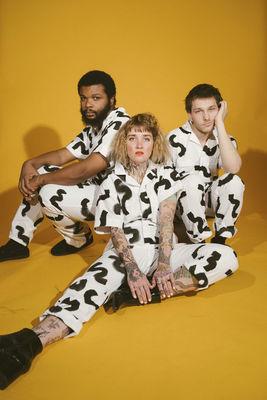 Kempf said though critics have called it a breakup album, that is just what happened to be going on at the time.
"I actually describe it as we happened to be going through a certain part of a breakup as we were recording it," she said. "We write about whatever is going on. So, through that time, it was falling in and out, and the transformation of, a romantic relationship to a friendship. That album does capture the painful parts of love and loss, but it just happened to be on the timeline."
Kempf said writing songs is one of the band's favorite things.
"When we write, it's extremely magically," Kempf said. "The songs just seem to fall out of us. We don't have trouble writing songs, we just have trouble picking one and honing in on it. We have tons of songs half written just sitting in the saved memos in our phones."
One of the band's key ingredients is making a lot of sound with very few instruments.
"We're just a guitar, bass and drums," Kempf said. "And up on stage we're very joyful and jump around a lot."
She said she has favorite songs, but she enjoys the ones where she can jump around the most. 
"I like to play this game on stage where I move around intentionally in a crazy way and see how crazy I can move while still playing my parts," Kempf said. "I actually think Jason does the same thing sometimes."
She said in the middle is McGrady looking very stoic.
"He holds it down while me and Jason are just losing our minds on either side," Kempf said. "Sometimes we won't be looking at each, and our dancing just happens to match up."
Audiences at Arcfest can expect to hear new songs, old songs and ones that have yet to be released.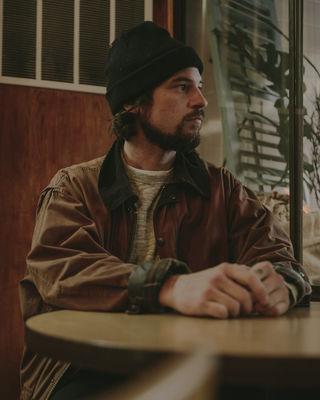 Also performing during Arcfest will be headliner Ryley Walker, Wild Pink, Dream Version, The Baby Magic, Cowboy Jesus and the Sugar Bums, and DJ Dan Steely.
Walker, who responded to some questions via email, said the audience can expect to hear a lot of his old catalog that has been expanded to become new.
The indie/folk/rock/blues artist describes his sound as if Derek Bailey, Genesis and Amon Duul shared a practice space.
He said he's excited to be coming to Michigan.
"Looking forward to being in the Great Lakes state. It's a rare opportunity," he wrote. "Midwest is home. I find a lot of peace in the cornfields. Chicago is my home. Empty Bottle is the shack I sleep in."