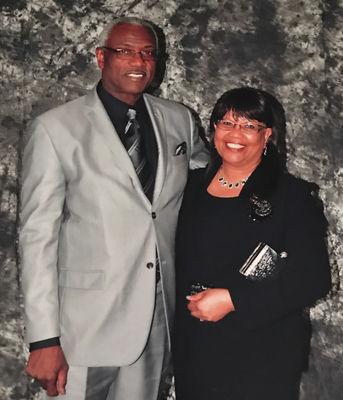 The inaugural Youth Explosion at Greater Faith Apostolic Church, 1995 E. Britain Ave., Benton Harbor, will be at 11:30 a.m. Sunday. Kevin Cunningham of Chicago will be the guest speaker. For more information, call 927-3455.
First Presbyterian Church, 475 Green Ave., Benton Harbor, will be worshiping at Lions Park Beach in St. Joseph at 10 a.m. Sunday. They will celebrate the sacrament of baptism during the service. A potluck lunch will follow.
Washington Avenue Church of God, 4051 Washington Ave., St. Joseph, will host an outdoor service and potluck barbecue luncheon at 10:30 a.m. Sunday. For more information, call 429-6815 or visit www.thewavechurch.com.
Progressive Missionary Baptist Church, 245 Pipestone St., Benton Harbor, will celebrate the Rev. James and Annie Childs' 34 years of service to the church. The celebration will begin at 7 p.m. Thursday and Friday, continue at 10:45 a.m. Aug. 25, and conclude at 4 p.m. Aug. 25. The guest speakers will be the Rev. Charlie Jones on Thursday, the Rev. James Anderson on Friday, the Rev. Andrew Smith at 10:45 a.m. Aug. 25, and the Rev. Brian Clayborn with special guest Benton Harbor Mayor Marcus Muhammad at 4 p.m. Aug. 25.
Church Notes is a free listing, published each Saturday as a public service. Announcements are due by noon Wednesday. Late items will not be published. The editor reserves the right to edit for space and style. Incomplete information may not be published. First and last names should be furnished. Pictures submitted should include names of those shown. Pictures can be picked up at The Herald-Palladium office within 30 days of publication, or can be returned if accompanied by a self-addressed stamped envelope. Send items to: Church Notes, The Herald-Palladium, P.O. Box 128, St. Joseph, MI 49085; fax to 429-4398 or email to focus@TheHP.com. Items should include a daytime telephone number.