ELKHART — Jessica (Feddersen) and Christopher Poirier met at a mutual friend's birthday party in April 2012 over a malfunctioning keg pump.
There is still a dispute as to whether the pump actually was broken (Jessica's opinion) or Jessica was doing it wrong (Christopher's opinion).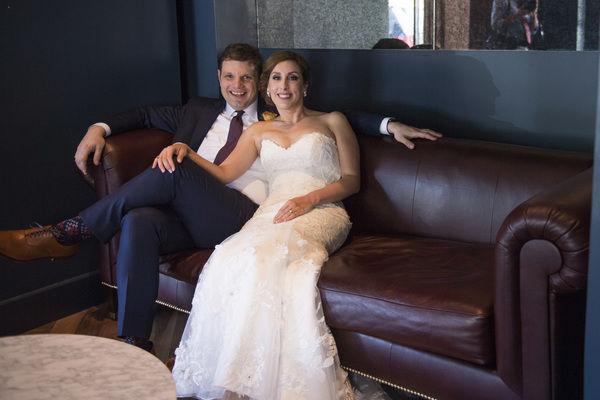 Language has played a part in their relationship. Christopher is from the only bilingual province in Canada – New Brunswick – and Jessica, from Elkhart, had studied French for many years.
They used their common interest as a springboard for a date to practice speaking French. It quickly became serious, and they visited each other's hometowns within six months of having started dating.
"He came to Elkhart for the Fourth of July in 2012," Jessica says, and her family did their best to impress him with all the area has to offer.
During that and later visits, Christopher and Jessica's father enjoyed riding bikes through the country, Jessica says, with stops for homegrown fruit.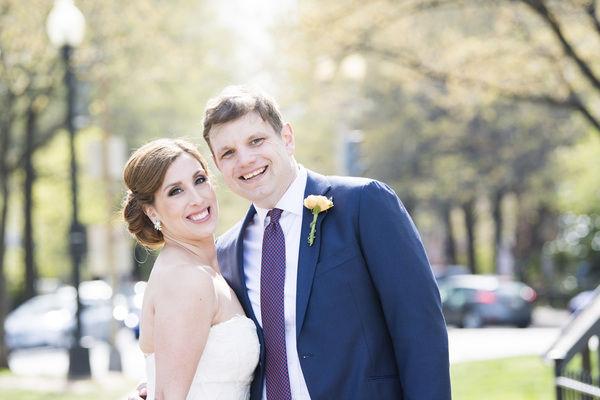 "I was drawn to him because he is interested in a million different things, and loves to share them with others," she says.
Christopher is a barbecue enthusiast who has taken several barbecue tours through Texas. Jessica says she has always loved art and visiting new places.
The couple embraced each other's interests, and now the first two things they do when visiting a new place is: find the nearest regional-style barbecue restaurant and find the nearest small art museum.
"I knew he was really special from the very beginning – I had never met anyone before who could talk about anything and everything with me," Jessica says.
Christopher taught Jessica how to drive a stick shift so she could buy her dream car, a 1991 Saab 900 convertible.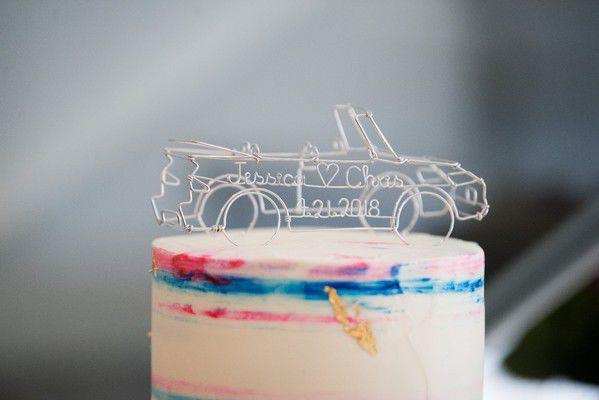 "When it arrived, I had never even ridden in one before," she says. "My wonderful now-husband patiently taught me to drive a stick over several weeks and made my dream possible."
The car encouraged a lot of impromptu trips around Washington, D.C.
Christopher decided Jessica was "the one" during a trip to his hometown of Saint John, New Brunswick, in 2015.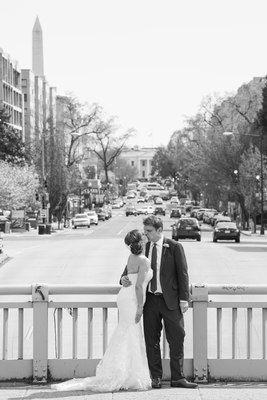 He took Jessica fly fishing with his father and grandfather, something they had been doing together since he was a kid. She had never been fly-fishing before, but was willing to trek through a field in the middle of nowhere to try it.
"She's always fit in so well with my family, and they love being with her," Christopher says. "I had never met anyone before who was so happy to do something new and have a sense of humor about it. Unsurprisingly, she didn't catch anything."
They became engaged on a trip to Sonoma, Calif., in August 2017. They wanted their wedding to be where they fell in love, and in a unique, urban space.
They chose Fathom Gallery in the Logan Circle neighborhood of D.C. The gallery had formerly been a car repair shop. The ceremony was on the outdoor roof deck, while the reception was indoors in the gallery.
They were married April 21. Their timing was fortunate because the cherry blossoms were late this year, Jessica says, so their guests were able to see the best the U.S. capitol has to offer.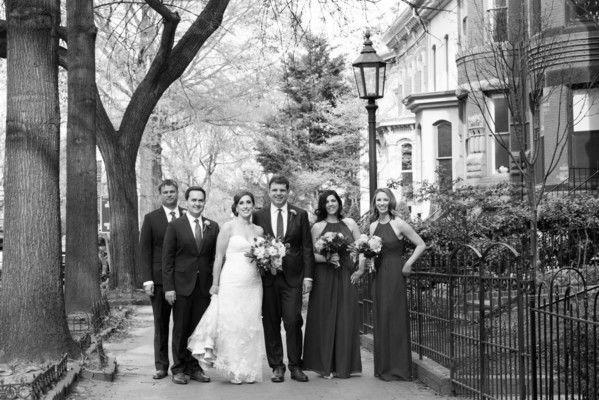 "My maid of honor was my cousin, Jennifer (Feddersen) Vivian, also from Elkhart," Jessica says. "It was really important to us that the wedding be intimate, representative of our personal tastes and include special details from both of our lives."
They served beer from their favorite brewery in Maine and had several Canadian dishes, including poutine, maple leaf cookies and Nanaimo bars.
"I had a replica of our convertible made as our cake topper," Jessica says. "My mother and maid of honor did all the decorations, which have been featured several times by the venue on social media. There were speeches by our friends and family, and we ended the night by driving off in a top-down convertible."
The couple are planning a honeymoon for early 2019.