THREE OAKS — When you've played your hit songs to so many different audiences – as Cracker's singer-guitarist David Lowery has done – it's not hard to worry about some stiffness setting in.
But after 35 years, and 10 albums with Cracker alone, the man behind "Euro-Trash Girl," "Get Off This," "Low" and "Turn On, Tune In, Drop Out With Me," is confident he's sorted out that issue.
"There's a certain discipline to playing those songs that you've played thousands of times, like the hits," Lowery said. "You take a big breath, clear your mind, and play it like you've never heard it before – but you know how it goes, right? If you can put yourself into that head space, you're fine."
Look for plenty of those hits, fan favorites and deep cuts – including their most recent album, 2014's "Berkeley To Bakersfield," one of three odes to California.
The others, "La Costa Perdida" (2013) and "El Camino Real" (2014), were released under the banner of Camper Van Beethoven, the band Lowery founded and led from 1983-90, and reformed in '99.
The common denominator to both bands is their sound – which is often described as a mixture of the "Bakersfield" sub-genre of country popularized by Merle Haggard and Buck Owens, plus the funk, punk and ska overtones associated with the California Bay Area scene, where Lowery started his first band.
"The last album we did, we went pretty hard into the country, and the Americana," Lowery said. "So far this summer, we're playing a lot of faster, punkier, more rock tunes – not completely abandoning the country-ish stuff, but we're leaning (more closely) into rock."
Even so, with a back catalog so deep, look for a few surprises, Lowery promises.
"I don't know if it's because you get the radio from across the lake, in Chicago – where they've played, not just our hits, but songs off all of our albums, plus strange deep tracks," Lowery said. "When we play at the Acorn, people are pretty knowledgeable about what we play, and what we do."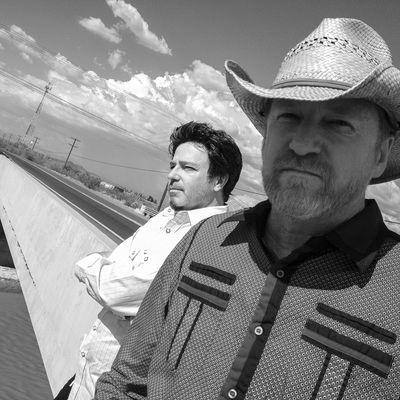 Lowery is staying busy through next month – leading Cracker with its other remaining original member, guitarist Johnny Hickman, and doing joint shows with Camper Van Beethoven, as well.
The aptly-named "Summer Vacation Tour" ends with two blowouts, featuring both bands – including the final Campout Tailgate on July 31, and the Campout Festival, which runs Aug. 1-3, in the Southern California desert.
The latter event has evolved into a major showcase in its own right – not only for Lowery and his bandmates, but also for artists like X's singer-guitarist, John Doe, and Neko Case.
After 15 years, Lowery is ending the Campout, as he prepares for other projects – starting with a solo album he released Saturday, which he expects to begin promoting at the end of this year.
"It's an extraordinary amount of work, and it's not that big of a place – so basically, I've been working minimum wage for years, doing that festival," Lowery said, laughing. "We did 15 of them. I think that's pretty good."
Now living in Athens, Ga., Lowery suspects the ideals behind the Campout might thrive again, either in a lower-key setting, or handing it to a different promoter.
"We'll probably do something like that (again) – but the Campout is an extraordinary production," Lowery said. "It's basically me and my wife who do the whole thing. We just loaded an 8-by-16 trailer full of merch for this festival. I think I've done it enough."
A trained mathematician, Lowery also has carved out a niche as a university lecturer, and a champion of artists' rights. In particular, he remains highly critical of a digital era he feels has made life tougher for working musicians.
Lowery first aired some of those criticisms publicly in a 2012 talk, "Meet The New Boss, Same As The Old Boss," in which he claimed to have earned less than $17 from a million streams of his song, "Low."
Further details are available at The Trichordist, a blog where Lowery and other writers make their case against big tech.
"I think we changed the dialogue. What we did was educate people about how (technology firms) ripped off songwriters. They set up these rules, how much we get paid, and have turned it lower, and lower, and lower – it is the most corrupt thing I can remember in my lifetime," he said.
Otherwise, Lowery expects to keep his head down, and focus on the next task ahead, no matter what big tech or the trends say.
"We always do a run (of shows) in December and January, and we'll probably be back on the road again for that," he said. "I mean, we just do what we do – we go out, and we play shows."