BENTON HARBOR — Mike Super began his magic career early – hoodwinking fellow fourth-graders out of their candy with card tricks – before discovering entertaining his friends and neighbors was more lucrative, and kept him out of trouble with his teachers.
"When I first started out, when I was 6 or 7, my grandmother did a card trick for me," he said during a recent interview. "It was a good card trick, but I immediately thought I could do that trick to win a bet. So instead of presenting it as magic, I presented it as sort of a con."
But a magic shop on Main Street in Disney World showed him a better way. His mom told him to watch as a magician performed his tricks as entertainment rather than as a ruse to win money.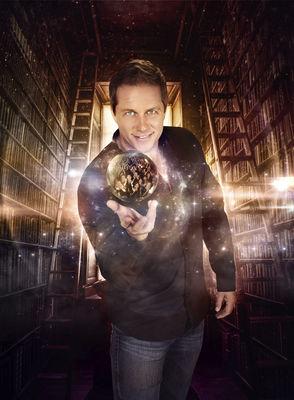 "I was just intrigued. That was my first exposure to a real magician," he said.
Super, who describes himself a "mystifier," has been entertaining ever since, and he's bringing his latest show, "Mike Super: Magic and Illusion," to The Mendel Center on Friday night.
Super is known as the winner of NBC's "Phenomenon" and a finalist on the network's "America's Got Talent." He also performed on a season premiere episode of "Penn & Teller: Fool Us."
He has collected many prestigious awards, including the International Magicians Society's Merlin Award, which is presented to those who have achieved the highest level in their craft, nationally and internationally.
His first professional gig – Monday Magic Show – was performed in the back yard of his Pittsburgh home when he was 8 or 10 years old, unbeknownst to his mother. He was a latchkey kid, and would be home alone for a few hours in the afternoon with his sister.
"That's when my sister and I and the neighborhood kids would promote this show every Monday, and all the senior citizen neighbors would come down, and I would do a magic show, and we'd make a couple of dollars," he said.
The performances went well until he was almost busted by his mom.
"My mother came home early from work one day and saw a bunch of people gathered in our back yard and thought something was wrong and came running over," Super said.
She wanted to know what was going on, but the audience was irked because she was interrupting the show.
"She tried to make me give the money back," he said. "They said, 'What are you talking about? This is Monday Magic. We don't want our money back. We want to see the show.'"
At that early age he learned the art of patter, in which he could chat with the audience and build a story that would feel natural and unscripted. That skill is essential to Super's style because he not only wants to awe the audience with his magic and illusion, he wants to connect with them at a deeper level.
"With a lot of magic it is very easy to get amazement, but sometimes I want to make them scared," Super said. "Sometimes I want them to believe I actually messed up. I like to watch them feel uncomfortable for a minute. Or I want them to feel sentimental. I will (ask myself) what part of my life I can inject into the trick to make it resonate and authentic."
Performers can use storytelling to get the audience to care about what they are doing, but Super prefers another method. He looks for a universal experience to share with his audience.
One illusion he will perform Friday will demonstrate that theme. He will have audience members pick numbers, including a Powerball number. The end result of that trick, he said, is guaranteed to leave everyone scratching their heads in amazement.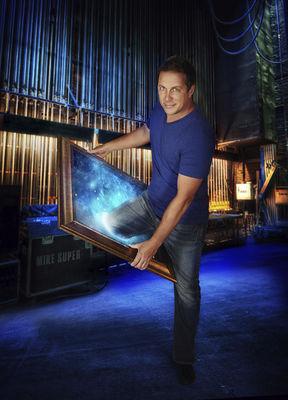 "Everyone would love to hit the lottery and win a gazillion dollars," he said. "Instead of just numbers, you make it relatable to people, and that's what I am always trying to do with our magic tricks."
That's his goal. He wants the audience to relate and have fun as he delivers a performance that is three shows in one – comedy, magic, and a concert with music and lighting.
"I basically come out and try to make a thousand friends," Super said. "I'm trying to take every audience member and relive their childlike wonder. I'm trying to turn them into a little kid for a while."
That's what makes his performance worth the price of the ticket, he said. Technology and social media distract families from spending quality time together. Families often don't eat together or sit down to watch TV together because they have so many other options.
"My show has this universal appeal that lets kids and adults enjoy it for different reasons, but they enjoy it together," Super said. "The real magic is if you can convince a teenager to go. They will enjoy the show, too."