STEVENSVILLE — Jane Simon Ammeson has an insatiable curiosity about the world around her.
She appeases her curiosity by writing about what she finds fascinating – food, travel, people, often all three lumped together in one of her many books.
"I'm a research nerd. I really love research," said Ammeson, a travel, food and true crime writer who lives in Stevensville. "It's just fascinating the little things that you find."
"I'm curious," she added with a smile. "Nosey, some people might say."
Her latest research project, "Lincoln Road Trip: The Back-Roads Guide to America's Favorite President," was published recently by Red Lightning Books, and is available in bookstores and through online booksellers.
The 218-page book takes the reader on an entertaining and informative journey along Kentucky and Indiana backroads and small communities, where the nation's 16th president and his family and friends once lived.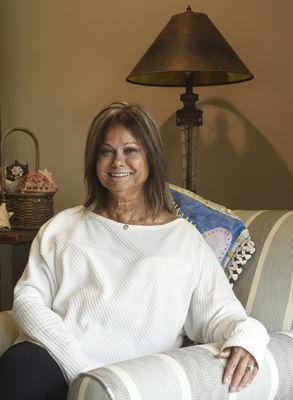 The book is filled with vignettes describing the personalities and experiences of the times preceding the Civil War.
It includes places to visit on the road trip, and gives tips on where and what to eat during the journey. Ammeson also lets readers know where they can find the best bourbon, if they are so inclined.
Ammeson's name may be familiar to those living in Southwest Michigan.
She has resided in the area for about 30 years. She writes a weekly food column for The Herald-Palladium and a book column for The Times of Northwest Indiana.
She also writes for Edible Michiana, Long Weekends magazine, Lakeland Boating, Cleveland magazine, Indianapolis Monthly, Travel Indiana and other magazines and newspapers.
"There is nothing for me like creating a story," she said.
She can trace her urge to research and report what she uncovers to the newspaper she published and distributed to neighbors when she was an 8-year-old in Little Chicago.
"I was really into dogs, so I wrote about what the neighborhood dogs were doing," Ammeson said, adding with laughter, "They had to subscribe. I sold it for 5 cents."
She said she began writing professionally about 30 years ago for newspapers and magazines while she was raising a family and working as an educational psychologist in various school districts.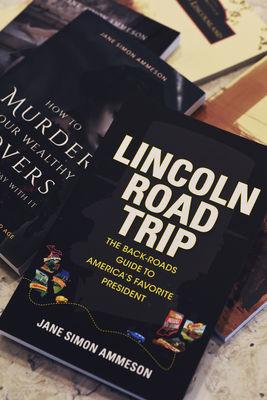 "I just wanted to write. It always was in me," Ammeson said. "Because you are a psychologist, you listen. You ask the right questions. You synthesize. That's pretty much what a writer does, too."
Writing gives her an excuse to do what she loves most – research.
"I (remember) sitting in this dusty Huntington Historical Society," she said, "and I looked out the window, and it was beautiful out, and I'm like, 'What am I doing?' I'm sitting with all these dusty photos, but it's where I wanted to be."
She now is working on two books for her editor.
The first is about notorious serial killer Belle Gunness of La Porte, Ind., who, according to reports, killed more than two dozen people, and possibly as many as 42, before she disappeared.
The second is a travel guidebook about small towns in Ohio.
"I've been lucky," she said about having found an outlet for her curiosity. "I've been very lucky."