BERRIEN SPRINGS — Lux Bluette is using her love of music to spread a message of hope and healing.
Bluette is the artist name for Dominique Gummelt, the director of wellness at Andrews University. She chose the alias at the suggestion of her best friend from college.
She said she was delighted to find Lux meant "light" and Bluette meant "a short piece of music."
"I told my best friend that I want to develop an artist name," she said. "Her married name is Bluette, and I've always loved the sound of it, and she said it was OK to use that. Then I asked what first name I should use, and she said, 'Lux.'
"I said I should Google it to see what it meant, and I had no words when I did," Gummelt said. "I wanted to give people hope and healing and being understood, and then I saw what the name meant. We both said it was meant to be. It's been an interesting journey. The name didn't happen by accident."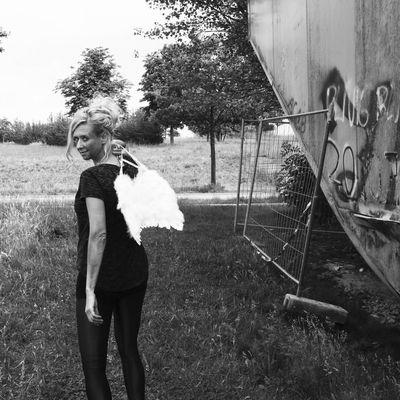 As Bluette, Gummelt released her first single, "Wings to Fly," in August, and plans to release her second single, "Done," on Oct. 11.
Her first song is available on all major streaming sites, and was featured earlier this month on U93's Local Fix segment, which highlights new music from area artists.
"I got a call from Big Perm, the evening host at U93," Gummelt said. "He reviewed my music and told me he wanted me to be the featured artist on the Local Fix, so we did a phone interview."
Gummelt debuted "Wings to Fly" in March at the Rise Up Against Abuse Rally, during Sarah Kelly's concert. She and others formed Rise Up Against Abuse to bring awareness, education and resources about abuse through music and books.
Gummelt said she doesn't have any other confirmed dates to perform, but may sing during the annual Wellness Fest on Oct. 31 at Andrews.
While she has always loved music and grew up in a family where music was performed and appreciated, she has only gotten back into it recently after leaving an unhealthy relationship.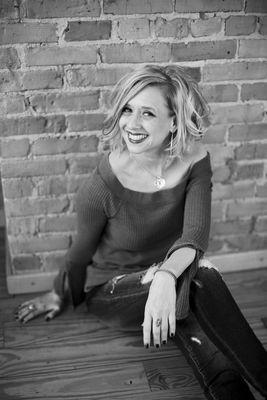 "I made some bad choices. I was in a long-term, abusive relationship, and my voice was taken away," she said. "I stopped playing music and singing.
"When I left that relationship, I immediately turned to music and went to my piano," she said. "It's given me new life and courage, and allowed me to reclaim myself. After only a couple of months, all of a sudden my fingers started playing, and I was singing what was on my heart. That became my first single, 'Wings to Fly.'
"I had to learn how to talk about my experiences in song," she said. "I felt all my prayers to be delivered were answered, and God ended up confirming my passion in helping me write a song. It was a divine experience for me. I didn't tell anyone, I just started writing music and discovered what was a true passion for me."
Connecting with Kelly, a Grammy-nominated singer, to sing at the Rise Up rally proved to be a turning point for her fledgling career.
"I hadn't shared my music with anyone but friends, and I asked her for her opinion," Gummelt said. "She and her husband run a musical production company, and they heard my music and said they would produce it."
She describes her music as an eclectic mix of different styles. She still loves the classical and gospel music she learned as a child, but also likes musicians like Joss Stone, Amy Winehouse and Aerosmith.
"If I would describe my music, I'd say alternative rock with some blues influence," she said. "I cover country songs, but they don't sound like country."
Above all, Gummelt emphasizes the spiritual in her music. She continues to be inspired by the Psalms, which are songs in themselves, and considers Psalm 23 her favorite.
"It helped me go through challenging times, be hopeful and not give up," she said. "When people need encouragement, I saw Psalm 23.
"I believe humans are given gifts and music, both the words and music, has been something God has put on my heart to do," she said. "I do it because I enjoy it but it's also something I've been given to give encouragement, healing and hope to others."