Learn to sing a cappella for free
NILES — The Michiana Metro Lighthouse Chorus, a local men's a cappella chorus, will offer another session of a cappella lessons starting Oct. 24.
The free lessons will continue from 6:45-8:30 p.m. Thursdays through Dec. 5 at Trinity Episcopal Church, 9 S. Fourth St.
Attendees don't have to be able to read music to enjoy the course, according to a news release. Males who can carry a tune, sing in the shower or along with a radio are encouraged to attend.
The lessons will be led by Gene Hanover, the chorus' director, who has been a professional voice teacher and instructor for more than 30 years.
The lessons are open to all males in the Michiana area, and will be presented in a friendly atmosphere appropriate for beginners, as well as experienced, singers who want to review the fundamentals of singing.
All necessary materials will be provided.
Registration is limited. Reserve a place in the class by calling Bruce Nurton at 663-8867 or Tom Sackett at 463-3778.
Tickets on sale for TCP's 'Marjorie Prime'
ST. JOSEPH — Tickets are now on for Twin City Players' second show of the season, "Marjorie Prime."
Performances will be at 7:30 p.m. Oct. 25-26, Nov. 1-2, 8-9; and 2 p.m. Oct. 27, Nov. 3, 10 at the Playhouse, 600 W. Glenlord Road.
Tickets are $12-$15, and all seats are reserved.
It's the age of artificial intelligence, and 85-year-old Marjorie – a jumble of disparate, fading memories – has a handsome new companion who's programmed to feed the story of her life back to her.
In this new play, Jordan Harrison explores the mysteries of human identity and the limits – if any – of what technology can replace.
Box Factory to host 'Boos and Brews'
ST. JOSEPH — The Box Factory for the Arts, 1101 Broad St., will host a Halloween costume party fundraiser from 6-9 p.m. Oct. 26.
Tickets are now on sale for "Nightmare on Broad Street: Boos and Brews at the Box."
Advance tickets for $20 include one free drink ticket. Admission will be $25 the day of the fundraiser. This is a 21 and older event.
Proceeds raised will match a challenge grant awarded by the Frederick S. Upton Foundation to replace the Box Factory's aging roof.
Activities and offerings will include:
• A silent auction featuring artwork and items donated by local businesses.
• Live painting by Lauren Steinhofer (available for silent auction).
• Tarot card readings by Michelle Skale.
• Henna tattoos by Meeta Kedia.
• A full cash bar – beer, wine and several featured cocktails.
• A costume contest, with awards for best costume and best art-themed costume.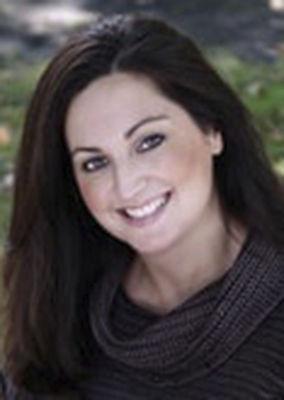 Monday Musical Club opens 112th season
ST. JOSEPH — The Monday Musical Club will open its 112th season at 7 p.m. Monday with performances by the Bel Canto Choir from Berrien Springs and the Renaissance String Quartet.
The free program, which is open to the public, will be at The Heritage Museum and Cultural Center, 601 Main St.
In addition, the club's four scholarship recipients will talk about their summer experiences.
Bel Canto, with 29 female members, is the only auditioned choir of the six ensembles under Carrie VanDenburgh's direction at Berrien Springs Middle/High School. The choir consistently receives Superior ratings at district- and state-level choral festivals.
The Renaissance Strings Quartet is a professional ensemble based in Southwest Michigan, formerly known as the Twin Cities Symphony String Quartet. Members are Joanna Steinhauser and Forrest Miesse on violin, Pat Goodman on viola and Susan Dietrich-Reed on cello.
They are current or former members of the Battle Creek, Grand Rapids, Kalamazoo and Southwest Michigan symphony orchestras, as well as other musical organizations. Their repertoire is versatile, and includes classical and popular music.
The club's scholarship recipients who will speak are: Isabella Alimenti (piano), James Schweitzer (piano), Kevin Wang (violin) and Grace Yuan (violin).
Alimenti and Schweitzer are students of Laurie Marshall, and Wang and Yuan are students of Karla Trynchuk.
Harp Twins to visit Dowagiac for festival
DOWAGIAC — The Dowagiac Dogwood Fine Arts Festival is preparing for two autumn arts events.
At 7:30 p.m. Oct. 12, the Harp Twins will return for another performance. At 7:30 p.m. Nov. 1, the 1925 silent film "The Phantom of the Opera" will be screened.
Both events will be in Southwestern Michigan College's Dale A. Lyons Building, 58900 Cherry Grove Road.
The Harp Twins, Camille and Kennerly, were trained classically, but have a passion and flair for arranging and performing rock, metal and soundtrack music for harp duet.
The twins also arrange and perform TV and movie soundtrack, anime and video game hits. In addition, they compose their own pieces, often celebrating their Norwegian heritage.
They will use statuesque acoustic concert grand harps and electric harps throughout the performance.
"The Phantom of the Opera" stars Lon Chaney, "The Man of a Thousand Faces." He is regarded as one of the most powerful and versatile actors in early cinema, known for his characterizations of tortured, often grotesque, and afflicted characters. Organist Jay Warren will provide a musical soundtrack.
Tickets for the Harp Twins are $20, and tickets for "The Phantom of the Opera" are $10.
For more information, call 782-1115.