Wezeman to sign books in St. Joseph
ST. JOSEPH — Phyllis Vos Wezeman will sign copies of her book, "Petra's Pier Picnic," from 1-3 p.m. Saturday at Forever Books, 312 State St.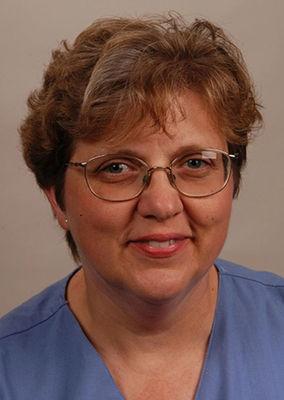 In the book, written for ages 4-8, Petra and her dad take a birthday fishing trip to a pier full of people, where she learns about hunger and sharing. She returns to her family to tell her "fish story."
Petra's birthday gifts – a new fish and a new fishing pole – make her aware of hunger in the world, and the need to respond.
Wezeman has served as director of Christian nurture at a South Bend, Ind., congregation; as executive director of Parish Resource Center of Michiana; and as program coordinator for ecumenical and interfaith organizations in Indiana and Michigan.
She has been an adjunct faculty member in the Education Department at Indiana University South Bend and in the Department of Theology at the University of Notre Dame. She is an honorary professor of the St. Petersburg (Russia) State University of Pedagogical Art, where she has taught methods courses for extended periods on several occasions.
Wezeman and her husband, Ken, have three children, five grandchildren and two great-grandsons.
Registration open for CMW production
BENTON HARBOR — Registration is now open for Children's Music Workshop's production of "Children of Eden Jr."
Performances will be at 7 p.m. Nov. 22-23 and 3 p.m. Nov. 24 in the Mainstage Theatre at Lake Michigan College's Mendel Center, 2755 E. Napier Ave.
Parent and student orientation will be from 6-7:30 p.m. Sept. 4. Auditions will be from 9 a.m.-1:30 p.m. Sept. 7.
Rehearsals will be from 9 a.m.-1:30 p.m. on Saturdays from Sept. 14 to Nov. 16. Tech week rehearsals will be from 4-8 p.m. Nov. 18-21.
"Children of Eden Jr." cast members also will have first access to registration for CMW's spring production of "Frozen Jr." Space is limited for both productions.
Four Winds announces REO Speedwagon show
NEW BUFFALO — Tickets go on sale Friday for REO Speedwagon's newly announced Nov. 9 performance at Four Winds Casino Resort's Silver Creek Event Center, 11111 Wilson Road.
Tickets for the 9 p.m. show start at $75. They can be purchased online at www.fourwindscasino.com, or by calling 800-745-3000.
Formed in 1967, in Champaign, Ill., signed in 1971, and fronted by vocalist Kevin Cronin since 1972, REO Speedwagon's nonstop touring and recording jump-started the burgeoning rock movement in the Midwest.
Platinum albums and radio staples soon followed, including No. 1 singles "Keep on Loving You" and "Can't Fight This Feeling," plus fan favorites like "Take It On the Run," and "Ridin' The Storm Out."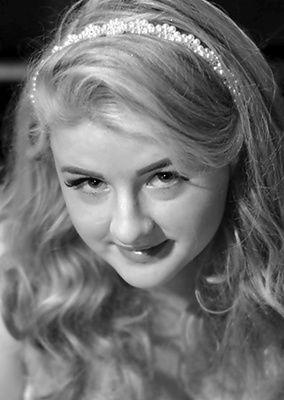 REO Speedwagon has sold 40 million albums worldwide, and Cronin and his band mates – Bruce Hall (bass), Neal Doughty (keyboards), Dave Amato (guitar) and Bryan Hitt (drums) – are still performing worldwide.
Jazz Band welcomes Schrock, Carmody
ST. JOSEPH — The St. Joseph Municipal Jazz Band will be joined by guest vocalists Madeline Schrock and Leo Carmody for its 7:30 p.m. Sunday concert at the John E. N. Howard Band Shell, 550 Port St.
Schrock will perform "At Last," and Carmody will perform "Come Fly with Me" with the Jazz Band. The duo will team up and be featured in the duet "I Can't Give You Anything But Love."
Trumpet soloist Jay Crouch will be featured in "Bye Bye Blackbird," while Gary Cooper will perform "Apple Strudel and Cheese," and Christopher Keech will play an alto saxophone solo, "Angel Eyes."
Tickets on sale for 'Fly Me to the Moon'
BENTON HARBOR — The Citadel Dance and Music Center will host "Fly Me to the Moon: A Tribute to Frank Sinatra" at 8 p.m. Sept. 7 at the Lake Michigan College Mendel Center, 2755 E. Napier Ave.
"Fly Me to the Moon" is a benefit for the nonprofit Citadel Dance & Music Center, which is celebrating its 10th anniversary.
The Lake Effect Jazz Big Band, vocalist Andrew Fisher and the Citadel Dance Company will be featured as two sets of 20 Sinatra tunes are performed.
A pre-party will precede the show at 6:30 p.m., with appetizers, a cash bar and a jazz duo.
Audience and performers alike will be on the Mainstage in the "jazz night club" atmosphere.
The Lake Effect Jazz Band is a 22-piece band led by Steven Reed. Fisher, a Southwest Michigan native, teaches voice at the Citadel, leads the Andrew Fisher Quartet and performs everything from opera to jazz.
The Citadel Dance Company is Citadel's premier dance ensemble led by Lari Lawrence-Gist, director of dance.
Quilts featured at Morton House talk
BENTON HARBOR — Denise Tackett, a local award-winning quilter, will give a talk about 1930s-era quilting at 7 p.m. Tuesday at Morton House Museum, 501 Territorial Road.
Topics will include the 1933 Chicago World's Fair quilt competition, designs and trends in '30s fabrics and colors, and how patterns and information about quilting were distributed then.
A trunk show of modern-day quilts made with '30s reproduction fabrics by Tackett, Kim Otte of Dowagiac and others will be shown. Examples of vintage feed sack fabrics from the Cindy Shepherd collection also will be shown.
Attendees are encouraged to bring a 1930s-era quilt, or a contemporary quilt made with '30s reproductions, to share.
Cost is $5, $3 for students and free for Morton House members.
The talk is part of the museum's Speaker Series, which takes place the second Tuesday of the month May through October.
Shaffer to sign copies of new book
POKAGON TWP. — Molly Tate Shaffer of Dowagiac has, for the past 12 years, been writing a book about the history of "The Old Rugged Cross," and the restoration of the church where the final version was first sung in 1913.
She will sign copies of her 488-page book, "'The Old Rugged Cross' Lives On," from 1-4 p.m. today at Old Rugged Cross Church, 61041 Vermont St.
The church was built in 1862 as a hops barn, transformed into a church in 1876, and back into a barn in 1915. By the '70s, the building's walls were on the ground, rotting from the ground up, the roof was sagging, and wooden shutters with broken hinges allowed weather and critters inside.
Molly and her husband, Bob, purchased the church in 1998, and formed the nonprofit Old Rugged Cross Foundation. The strived to save the building from collapse.
The Foundation now owns the building, and has spent the past 20 years raising the funds to restore it to its former church-era appearance.
Shaffer's book includes pictures and stories about the restoration, the people involved with it, and its many fundraising projects over the past 20 years.
The book costs $80, plus $4.80 sales tax, and is available at the church by appointment or online at the-oldruggedcross.org.
Sounds Good Choir performs Friday night
ST. JOSEPH — The Campus for Creative Aging's inaugural choir for older adults will perform at 7 p.m. Friday.
Sounds Good Choir will present hits of the '50s and '60s at the Heritage Museum and Cultural Center, 601 Main St.
The event is free and open to the public.
A four-piece band will accompany the choir, along with pianist Beth Gray-Roll. The choir is co-conducted by Ren Baldwin and Jonathan Miller.
The choir, ages 55 and older, are from around Southwest Michigan and northern Indiana. There are nine other Sounds Good Choirs in the Chicago area.
Registration soon will open for the fall session.
COL, Fernwood host environmental film
THREE OAKS — Chikaming Open Lands and Fernwood Botanical Garden will co-host an environmental film, "Landscape Film: Roberto Burle Marx," at 7 p.m. Wednesday at Vickers Theatre, 6 N. Elm St.
The documentary is a journey through the art and life of the Brazilian landscape architect and painter best known for the iconic black-and-white mosaic promenades that line Rio de Janeiro's Copacabana Beach. It shows his full contribution to the national flora.
Directed and written by João Vargas Penna, the film walks through the art and personality of Burle Marx, who was also a painter, cook and singer.
Registration is required, as seating is limited. Cost is $10, $8 for Fernwood and Chikaming Open Lands members.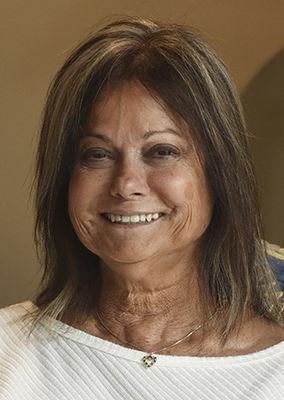 Ammeson to speak, sign copies of books
ST. JOSEPH — Local author Jane Ammeson will speak and sign copies of her latest books, "Lincoln Road Trip: The Back-Roads Guide to America's Favorite President" and "How to Murder Your Wealthy Lovers and Get Away With It," at 7 p.m. Aug. 15 at Forever Books, 312 State St.
In "Lincoln Road Trip," Ammeson steps back in history by visiting the sites where Abraham Lincoln lived and visited.
In Ammeson's other book, Minnie Wallace Walkup Ketcham has a penchant for killing her lovers when they become a nuisance, and taking all their money.
Wine and cheese will be served. Reservations are requested.