Caring Circle establishes a compassion fund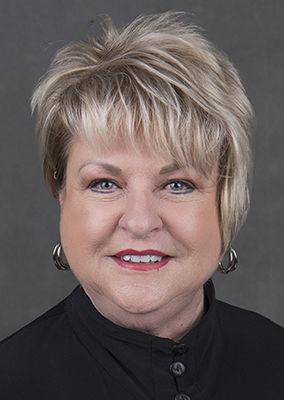 ST. JOSEPH — In honor of Caring Circle board member and longtime philanthropic supporter Hilda Banyon, the organization recently established the Hilda Banyon Compassion Fund.
Community and memorial donations provided to the fund will support benevolent care for individuals at the Merlin and Carolyn Hanson Hospice Center in need of financial assistance.
During her more than 15 years on the board, Banyon has played a key role in raising funds to support the organization, and established the Taste Sensation Culinary Cook Off, which has raised more than $700,000 to provide financial assistance to those in need of care at the Hanson Hospice Center.
The 2019 event on Oct. 4, hosted 270 people and 20 volunteers who helped raise $204,000 – equating to 669 days of room-and-board fees not covered by Medicare or other private insurers.
Grateful families, memorials gifts and community donations can be made to Caring Circle for use in the fund by visiting caring-circle.org or by calling 429-7100.
Lakeland hospitals earn A grades in patient safety
Lakeland Medical Center, St. Joseph and Lakeland Hospital, Niles both received an "A" in the fall 2019 Leapfrog Hospital Safety Grade, a national distinction recognizing Spectrum Health Lakeland's achievements in protecting patients from harm and providing safer health care.
Developed under the guidance of a national expert panel, the Leapfrog Hospital Safety Grade uses 28 measures of publicly available hospital safety data to assign grades to more than 2,600 U.S. acute-care hospitals twice per year.
The Hospital Safety Grade's methodology is peer-reviewed and transparent, and the results are free to the public.
The St. Joseph hospital's spring grade was a B, which followed five straight A grades from fall 2016 to fall 2018.
The Niles hospital also received a B in the spring, which followed grades of B, A, C, B, B and A dating back to fall 2016.
To see Lakeland's full grade, and how other health systems in the region are performing, visit hospitalsafetygrade.org.
BellaNova Women's Health hosting annual open house
ST. JOSEPH — The public is invited to attend an open house from 10 a.m.-1 p.m. Saturday at BellaNova Women's Health, 3950 Hollywood Road, Suite 100.
Skincare specialist Almond Pond will be on hand to answer questions about caring for skin and the latest products and services.
There will be discounts on medical spa products, and free giveaways.
Attendees can try a moisturizing paraffin wax hand treatment for $10, win door prizes and receive free product samples.
Light refreshments will be available.
Lory's Place hosting event for Survivors of Suicide Day
ST. JOSEPH — Lory's Place, 445 Upton Drive, will host an International Survivors of Suicide Day event at 1:30 p.m. Nov. 23.
Each year, 1 million people die by suicide, according to a Spectrum Health Lakeland news release, leaving behind countless family members and friends to make sense of it.
This conference is designed for survivors of suicide loss to come together for support and guidance. Attendees will hear from other survivors about how they cope. Experts will share information about suicide and grief.
The event is free and open to the public, but registration is requested.
To register, or learn more about the services offered at Lory's Place, call 983-2707 or visit lorysplace.org.