South Bend Chamber Singers come to SH
SOUTH HAVEN — The South Bend Chamber Singers returns to Michigan on Tuesday night for the final concert of the 2019 South Haven Performance Series season.
The 7:30 p.m. concert will be at Peace Lutheran Church, 06321 Blue Star Memorial Highway.
The vocal ensemble led by Nancy Menk is composed of about 30 singers, who hail from Indiana and southern Michigan. They represent all ages – from high school students to retirees – and all walks of life. Some are professional musicians, but most work in other fields.
The Chamber Singers, established in 1987, is an ensemble-in-residence at St. Mary's College. The singers have presented major choral-orchestral works, but concentrates primarily on works by living composers. It regularly commissions new works, and unusual and complex arrangements.
The holiday concert is free. Doors open 30 minutes before the performance.
Johnny Mathis returns to Four Winds Casino
NEW BUFFALO — Singer Johnny Mathis will make his return to Four Winds Casino Resort's Silver Creek Event Center, 11111 Wilson Road, on June 5.
Tickets for the 9 p.m. show, which range from $79 to $139, go on sale Friday.
Mathis' Voice Of Romance tour features his greatest hits and personal favorites.
Mathis has performed songs in a variety of styles and categories, from music composed for stage and film to golden era jazz standards, contemporary pop hits and holiday music.
Best-known for hits like "Chances Are," "It's Not For Me To Say" and "Misty," Mathis has recorded close to 80 albums, six Christmas albums, and has sold millions of records worldwide.
He has had three songs inducted into the Grammy Hall of Fame, had 50 hits on Billboard's Adult Contemporary Chart, and ranks as the all-time No. 6 album artist in the history of Billboard's pop album charts.
He has received five Grammy nominations, and in 2003 was given the Lifetime Achievement Award from the Academy of Recording Arts and Sciences.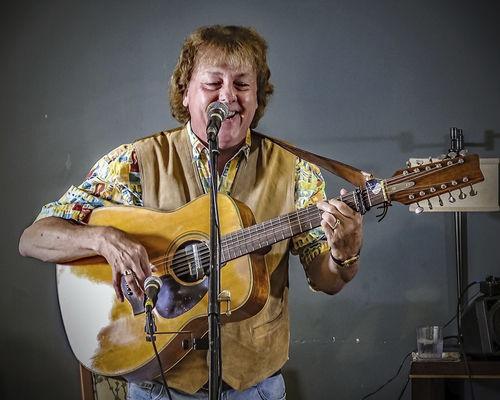 Bob Rowe to appear on TV, radio programs
Southwest Michigan singer/songwriter Bob Rowe will be featured in a special that will air at 8 p.m. Dec. 23 on Shalom World TV.
He also will be featured in a national radio show that will air on Christmas Eve and Christmas Day on the EWTN Global Catholic Radio Network.
The radio program will explore Rowe's career, and will feature songs from his Christmas albums: "Christmas Bells" and "Christmas Is Here!"
Rowe will talk about new TV specials coming out in 2020, his new album and other career highlights. The show will be about an hour long with host Teresa Tomeo.
For TV, a Shalom production team came to Michigan in mid-October to film his concert with the Green Valley Boys and to interview him at his home.
Rowe said its has been an extraordinary year, which has included a documentary in progress for PBS and a mini-documentary produced by Notre Dame's Grotto Network.