Harp Twins to visit Dowagiac for festival
DOWAGIAC — The Dowagiac Dogwood Fine Arts Festival is preparing for two autumn arts events.
At 7:30 p.m. Saturday, The Harp Twins will return for another performance. At 7:30 p.m. Nov. 1, the 1925 silent film "The Phantom of the Opera" will be screened.
Both events will be in Southwestern Michigan College's Dale A. Lyons Building, 58900 Cherry Grove Road.
The Harp Twins, Camille and Kennerly Kitt, were trained classically, but have a passion and flair for arranging and performing rock, metal and soundtrack music for harp duet.
The twins also arrange and perform TV and movie soundtrack, anime and video game hits. In addition, they compose their own pieces, often celebrating their Norwegian heritage.
They will use statuesque acoustic concert grand harps and electric harps throughout the performance.
"The Phantom of the Opera" stars Lon Chaney, "The Man of a Thousand Faces." He is regarded as one of the most versatile actors in early cinema, known for his characterizations of tortured, often grotesque and afflicted, characters. Organist Jay Warren will provide a musical soundtrack.
Tickets for The Harp Twins are $20, and tickets for "The Phantom of the Opera" are $10.
For more information, call 782-1115.
A farewell to The Gourd Man
HARBERT — Harold Harris is retiring from the world of art, and Center of the World Woodshop Showroom, 13400 Red Arrow Highway, has invited the public to a reception in his honor from 4-5 p.m. Saturday.
Harris has been a major contributor to the Showroom's collection for more than a decade, according to a news release.
Harris – now widely known as The Gourd Man – had never even heard of gourd art when he retired from a trucking industry career.
Frustrated by his post-retirement aimlessness, he was convinced Harris to attend a craft show. And it was there he saw gourd art.
In the 20 years since, he has created a collection of work that has repeatedly earned him medals in the Visual Arts Division of the National Veterans Creative Arts Competition & Festival.
His work ranges from decorative vessels, pitchers and lidded jars, to bird houses and lamps – no two alike and all created from locally sourced gourds.
Now, he's saying farewell to his remaining collection.
There will be wine and appetizers at the reception, and all of his work will be discounted. Admission is free.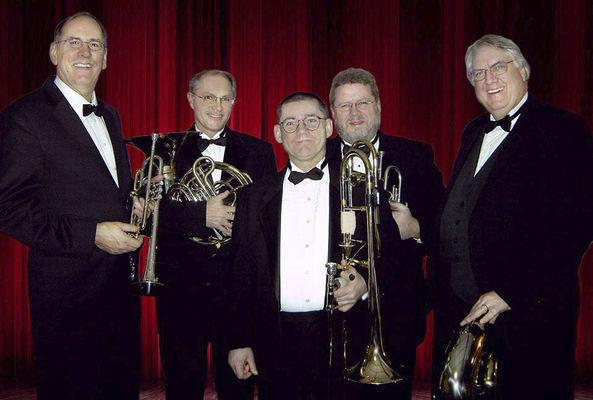 North American Brass Co. kicks off series
HARBERT — The North American Brass Company will play a free concert at 3 p.m. Sunday at Episcopal Church of the Mediator, 14280 Red Arrow Highway.
The concert, the first in a Sunday Family Concert Series, is sponsored by the School of American Music.
A professional brass quintet, the group specializes in innovative performances of a wide musical repertoire that ranges from classical to jazz. The group has performed across the Midwest.
It consists of Jay Crouch and Charles Streck on trumpets, Gary Cooper on trombone, William Browne on French horn and Roger Lewis on tuba.
All five members have taught music, and play in local symphonies and orchestras, in addition to their performances with the quintet.
KC and The Sunshine Band coming to NB
NEW BUFFALO — Tickets are now on sale for KC and The Sunshine Band's Dec. 28 concert at Four Winds Casino Resort's Silver Creek Event Center, 11111 Wilson Road.
Tickets for the show, which starts at 9 p.m., are $65 to $85.
KC and The Sunshine Band has celebrated more than 40 years of disco music. The group, led by Harry Wayne "KC" Casey, has been in a state of constant renewal, thanks in part to their music being featured in movie soundtracks, TV shows and advertising campaigns.
The band formed in 1973 with one purpose – to create instant happiness through music. They have topped the charts with singles like "That's the Way (I Like It)," "Get Down Tonight" and "(Shake, Shake, Shake) Shake Your Booty," selling more than 100 million albums and receiving numerous awards along the way.