BENTON HARBOR — When Paul Mow was planning the 2019-20 season for The GhostLight Theatre, he wanted an opening show that had a little bit of everything and spoke to everyone.
"I think a lot of theatergoers want to hear about love," he said. "People ask me what my favorite opera is, and my favorite musicals, and it's the ones that make you feel good."
"Bridges of Madison County" opens tonight as the theater's inaugural performance.
"It's something that's a little lighter, fluffier and a little bit more of a harlequin romance beach read, and it's got a popular name," Mow said. "So I'm hoping to open the doors where people are like, 'Oh it's a musical? I didn't know. I just remembered the Meryl Streep/Clint Eastwood movie version.'"
At the same time, he said, the show has some heavy material, but it isn't a full-blown tragedy.
"It's truly a love story," Mow said. "It's about two people that really feel love, maybe for the first and only time in their life."
"Bridges of Madison County" is based on the 1992 novel about an Italian war bride, Francesca, who is married with two children and living on a farm in Iowa. She falls in love with a National Geographic photographer, Robert, who is in the area gathering images of covered bridges.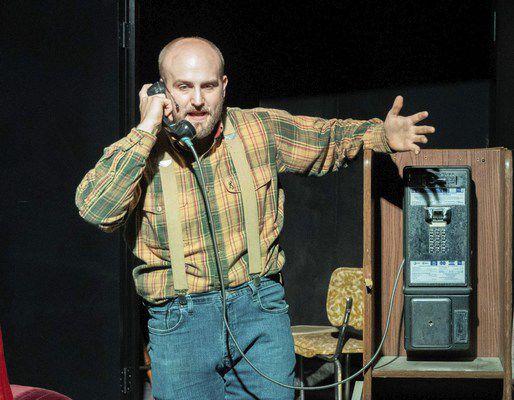 Elizabeth Pacheco Rose of Winston-Salem, N.C., who plays Francesca, said the musical is all about real life and choices.
"It's like this destiny thing happened and brought them together," she said. "Then they have to make choices, and ultimately, in the end, she made the choice she could live with, even though it killed them by heartbreak."
Branch Fields of Williamsburg, Va., who plays Robert, said he thinks it's sort of this closeted story that a lot of people have that is never spoken of but means so much to the people that were involved.
"Yes, this stuff happens, and yes, there's heartbreak, what could have been and questioning how your life played out versus how it could have played out, or how you wanted it to play out," he said. "But life just happens and you go with it."
Rose and Fields were picked by Mow as leads for the theater's debut.
"I think the longer we've been in the business, we realize that this happens often," Rose said. "We both worked with Paul as young artists years ago. ... And I think he just thought of both of us as in the right time and places in our lives, and we both loved the story and wanted to do it. It just worked out."
The leads put their part of the show together in the previous 10 days in Benton Harbor, but worked on it on their own prior to coming to Southwest Michigan.
"I staged about 75 percent of it over the last six weeks with my interns," Mow said. "So they've been doing double duty to learn all of the other parts they have to do this summer as well as understudy these two parts."
One of the interns, Micah Brooks, will go on Friday because Fields has to fly home for his son's high school graduation.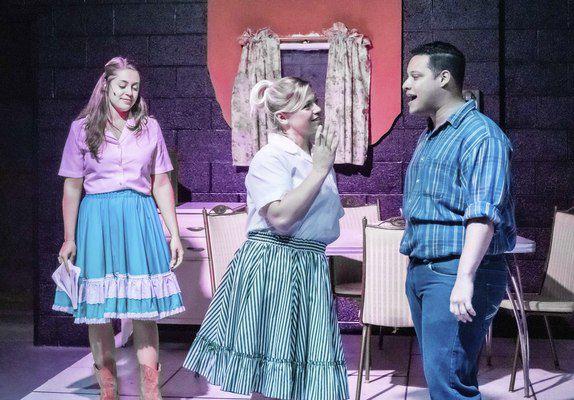 "So, one night only, Micah gets to step in for the role of Robert and gets to put that on his resume for something more than understudy," Mow said.
For Mow, Rose and Fields, their favorite parts of the show are the music.
"By far this show is all about the music," Mow said. "Jason Robert Brown wrote it. It won two Tony Awards for best orchestration and best score. It's clearly the best thing about it."
"It's probably the best music I've ever gotten to sing," Fields added.
Rose said there are many nice moments in the show, though.
"I think we are both feeling lucky that we have someone on stage that we have some amount of chemistry, and we can make it real for the audience, and we feel comfortable and have trust," she said. "We're both married and have kids, and that makes a huge difference when you have to do a role like this. You don't have many times when you have to push the limits as much as this role does, so that makes it especially nice."
Rose said she wants the audience to leave with a more open heart about a story like this and not have judgment. Fields said hopefully the audience will leave singing some of the songs.
Mow said he's very excited for the community to come out and see the new theater.
"We've raised over $200,000 and still have another $200,000 to raise to put us through the rest of the season," he said. "But more than that it's the fact that we've built this theater space and the theater production company for the people of Benton Harbor and the Southwest Michigan community. I want people to know it's their theater."