New physician now seeing patients
Spectrum Health Lakeland has added internal medicine physician Erika Nearpass, DO, to its medical staff.
She will see patients at Stagg Medical Center in Hartford and Community Medical Center in Watervliet.
Nearpass earned her Doctor of Osteopathic Medicine degree from the West Virginia School of Osteopathic Medicine. She was a clinical assistant professor for Michigan State University, and served as a preceptor for new medical students and residents during their geriatric rotations.
She spent three years completing her internal medicine residency at Lakeland. More recently, she served as the medical director for PACE of Southwest Michigan, where she cared for the elderly.
For more info, or to find a physician, call 463-3600.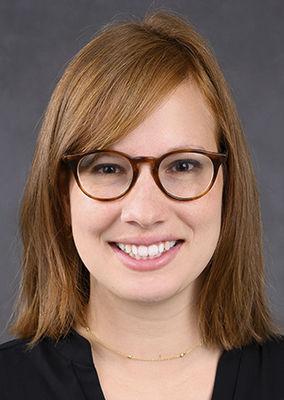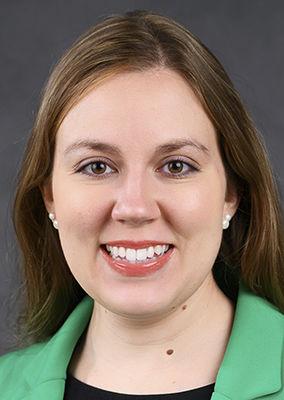 Lakeland Ear, Nose and Throat adds providers
Lakeland Ear, Nose and Throat has added physician assistant Jasmine Gillett and audiologist Heidi Schmeltzer, CCC-A, to its staff.
Gillett and Schmeltzer will see patients alongside Paul Judge, MD, Aaron Lanning, NP, and Dennis Thompson, MD, at their locations in Niles and St. Joseph.
Gillett earned a Master of Science in physician assistant studies from Duke University. Prior to joining Spectrum Health Lakeland, she served as a clinical assistant in Portland, Ore. She is a member of the American Academy of Physician Assistants.
Schmeltzer earned a Doctorate of Audiology degree from Western Michigan University. She also holds a certificate of clinical competence from the American Speech-Language Hearing Association.
Prior to her current role, she worked as an audiologist at The South Bend Clinic performing and interpreting audiometric, vestibular and electrophysiology testing for patients.
For more information, or to schedule an appointment, call 982-3368 (St. Joseph) or 687-2910 (Niles) or visit lakelandent.com.
Bruce joins Rosalind Franklin Univ. board
NORTH CHICAGO, Ill. — Rosalind Franklin University of Medicine and Science has announced the recent election of officers to its Board of Trustees, including Sandra Bruce of Berrien Springs.
She was elected as secretary. Other spots went to Chair Elizabeth Coulson, Vice Chair Pamela Scholl and Treasurer Michael C. Foltz.
Bruce was named the first president and CEO of the Presence Health system, which joined Ascension and Amita Health in 2018. She has more than 35 years of health care executive experience, including as the president and CEO of Resurrection Health Care and CEO of Trinity Health's Saint Alphonsus Health System in Boise, Idaho.