Here's what you can expect when Julian Davis and The Situation takes the stage Saturday night at The Livery: authenticity.
"Man, I would say I'm trying to play straight-ahead traditional bluegrass," Davis said during a recent interview. "The main focus is to create real authentic bluegrass music like they would have done in the olden days."
Bluegrass has a language all its own, he said.
"This is a real form of music that can be played off-stage and on-stage and on somebody's porch. It's like a language," he said. "A lot of bluegrass musicians know how to speak to each other via instruments in jam sessions where we've never met each other, but we all know the same songs."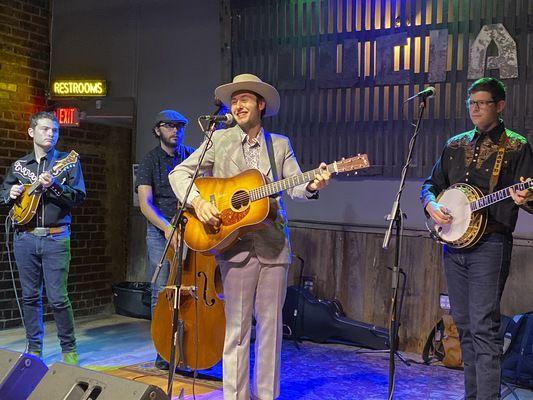 Davis was raised with one brother and two sisters on a 28-acre farm near Pittsburg, Kan., where his single mom, Kim Youvan, was a professional photographer.
Davis as a 5-year-old was interested in a guitar his mom used as a photo prop. She saw his interest, and bought him a guitar kit – Fender Strat packages with guitar, picks, cable and amplifier – when he was in kindergarten.
"I would just putz around on it, and it eventually all started to make sense to me," he said. "I started out playing rock music. I wanted to be like Jack White of The White Stripes."
He soon found that playing electric guitar riffs during bluegrass jam sessions didn't blend well. Then, he discovered legendary bluegrass guitar player Tony Rice.
"I saw a video of him playing 'Freeborn Man,'" Davis said. "It just blew my mind that someone could play an acoustic guitar so well. ... I remember getting my guitar out wanting to learn everything he's ever done. I wanted to be just like him."
Davis, 20, now has years of gigs, and two albums, behind him.
He performed at numerous open mic venues when he was starting out. His first paying gig was performing two-hour sets from 9-11 p.m., in a small bar in the Westport District of Kansas City. He was just 15 years old.
In 2016, at 16, Davis won first place in the mandolin and flat pick guitar categories at the Kansas State Fiddling and Picking Championships.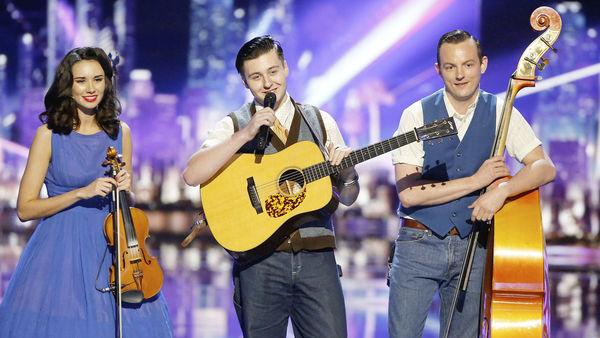 He gained national exposure that same year with his former bluegrass band, The Hayburners, when they appeared on season 11 of "America's Got Talent." The band made it through to the round of judge cuts – just before the quarterfinals – before being eliminated.
In July 2018, when he was artist at large for Pickin' On Picknic at Lost Hill Lake in St. Clair, Mo., he sat in with the Jeff Austin Band.
Austin liked what he saw in Davis, and invited him to become the band's lead guitarist for its 2019 tour, which included a stop at The Livery in March. The tour ended after Austin's death in June.
Now, Davis has paired with bassist Logan Perez to form the core of Julian Davis and The Situation. They enlist skilled regional musicians to round out the band.
Patrons at The Livery can expect to hear familiar bluegrass tunes as well as several songs written by Davis. They also can expect to hear a few gospel tunes. That's because the roots of bluegrass can be found in gospel music, Davis said.
"A lot of early adopters of bluegrass and country learned to sing in the church," he said. "It's pure. It's music of the church, man. ... Even though some of the traditional bluegrass songs are murder ballads, it all goes back to the church."