NEW BUFFALO — To some critics, they're a guilty pleasure that's best left alone – but Foreigner's staying power speaks for itself, as bassist Jeff Pilson cheerily attests.
"There was no question, music like Foreigner's filled the void for a lot of people, and carved a niche that still exists to this day, which is a testament to how powerful it really is," he says. "Trends come and go – great music and great recordings stay."
Formed in 1976, the hard rock band has racked up an estimated 80 million record sales, and 16 Top 30 hits – including anthems like "Cold As Ice," "Feels Like The First Time," "Head Games," "Hot Blooded," "Urgent" and "Waiting For A Girl Like You."
They've had nine Top 10 hits while their airplay and back catalog sales outpace many of their classic rock peers, including Aerosmith, Queen and The Rolling Stones.
Look for those hits, and then some, when the band blitzes Four Winds Casino on Saturday night, Pilson says.
"You're going to get to hear a high-energy show, with so many songs that you didn't even realize you knew were by Foreigner. You're going to be singing along all night long. You're going to stroll down memory lane, and be very in the moment, enjoying everything that's going on," he says.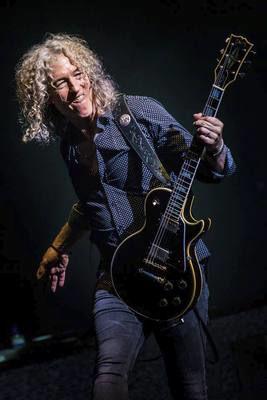 Pilson cites two factors behind Foreigner's enduring appeal – starting with the songwriting of founder/guitarist Mick Jones. He's the only member to appear on all the albums, which he's either produced or co-produced.
"(The songs) obviously resonated with people then, and they still resonate today," Pilson says. "It's the enduring quality of the songs that's the key ingredient – and that we've been out there the last 15 years, just banging it out live, doing 120 shows a year, to really get the point across of how strong we are as a band."
That level of response marks a welcome shift from the '70s and '80s, when rock critics – particularly magazines like Rolling Stone – slammed Foreigner as an overly slick, calculated outfit.
"Critical acclaim was never really had by bands like Foreigner at the time – they were looked at as corporate monsters, or pop bands, which is short for 'popular,'" Pilson says, laughing. "Critics could never understand the mass appeal aspect of this kind of music."
Unlike many of their peers, Foreigner's latest albums – including "Can't Slow Down" (2009) and "Foreigner With the 21st Century Symphony Orchestra & Chorus" (2018) – have done well.
The former release has sold 100,000 copies to date, while the latter hit No. 1 for 12 weeks on the Billboard Classical Chart – and jump-started a string of sellout shows around the world.
Even so, Pilson doesn't see any new albums in Foreigner's future. He expects the band to stick with its current policy of recording a new song or two for releases like "Foreigner 40," a two-CD hits collection released in 2017.
"It's a big machine we have out here, grinding away. To stop and halt the gears, and take the months and months it takes to really do a new record right, I don't see happening," Pilson says. "If you have one great new song, people can get familiar with that, and it can become part of your repertoire."
But that situation doesn't stop Foreigner from finding other avenues to express itself – which is why it'll perform one of its biggest hits, "I Want To Know What Love Is," with the La Porte (Ind.) High School Choir on Saturday. A couple of times in the past, Foreigner has been joined on stage by the Bridgman High School Choir.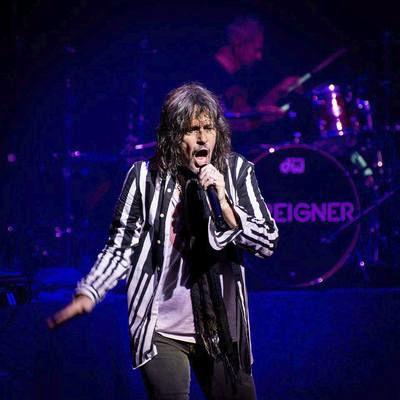 Foreigner will donate $500 to the La Porte choir for its collaboration, which has become an ongoing part of its shows.
The choir also will sell Foreigner CDs to raise money for the Grammy Foundation, which is the band's charity partner, and strives to keep music education programs alive in high schools nationwide.
The band also periodically performs special "Then And Now" shows, with members of its original lineup – which are part of a heavy tour schedule that runs through October, including a trip to Europe, and several orchestral shows.
Pilson looks forward to all of it, though he shoulders more of the load as Foreigner's musical director – the person who oversees the rehearsals and makes sure everyone's doing their part.
But that task feels simpler with a lineup that includes vocalist Kelly Hansen, who joined in 2003, a year before Pilson, and multi-instrumentalist Tom Gimbel, who's been around since the '90s.
"At the rate we tour, if we didn't get along, I don't think it'd be doable," Pilson says. "But right now, it's all doable. We get along great. Everybody's very respectful, everybody listens, everybody's as good as they get on their instruments – it's an ideal situation. Having the right personnel is critically important, and yes, we do."