SOUTH HAVEN — Great music performed by great musicians – that is Larry Brown's promise for visitors this weekend during the third annual South Haven Jazz Festival.
"I'm pretty convinced that professional jazz players are probably the best musicians in the world. Many of them can play any song, in any key, in any style," Brown said. "I think we need to appreciate their musicianship. People here in South Haven really do."
Brown brought the idea of a jazz festival to Foundry Hall, whose mission is creating community through art and music in the South Haven area.
"Larry Brown is the chairman and originator of the South Haven Jazz Festival," Foundry Hall Director Lotte Resek said. "He has been passionate about creating this festival for our community and visitors, and he has been very successful in bringing fabulous regional talent to the area."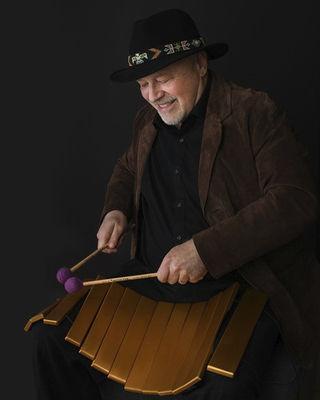 The festival will be in the Huron Street Pavilion and in Dyckman Park, just north of the pavilion.
"We have two stages so that the music is almost continuous both evenings," she said.
A wine and beer garden will offer local wine from Cogdal Vineyards and Michigan-brewed beer by the bottle. Alcohol sales will benefit the festival. Limited food options also will be available.
Brown noticed an absence of jazz venues after he moved to South Haven from Ionia, Mich., where he was involved with that community's Music on the Green.
"I realized what a neat town South Haven was, in that it was a beach town, a lake town and a river town, all in one," he said. "I just didn't see jazz happening here, and I really thought that it could happen if we could do it right."
The festival has proven successful – to which Ivan Akansiima can attest. The jazz musician, composer, arranger and instructor from Uganda, East Africa, performed with a trio at the first festival in 2017, and returns this year.
"It was amazing to see the number of people that showed up to support this music and help build a jazz culture in South Haven," Akansiima said. "I believe, as time goes by, this festival could become a major thing."
Robert Lunn, a music instructor at Lake Michigan College, said the jazz scene is vibrant in west Michigan.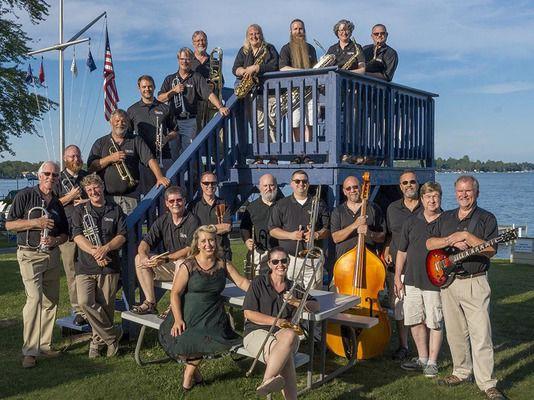 "There are a lot of great performers in the area, many of whom are playing at this festival," he said. "There also seems to be a good audience for these performers in the area. Foundry Hall does a great job promoting jazz music."
Brown hopes to take the festival to the next level with help of the South Haven visitors bureau. He hopes Foundry Hall and the visitors bureau can form a partnership that would allow the festival to take advantage of the bureau's advertising and other resources to attract more visitors and expand the festival offerings.
Larger established jazz festivals have several groups playing on several stages at the same time in various locations, providing greater choices for music lovers, he said.
"We only have room for eight bands for two evenings," he said.
The goal is to experiment with larger locations, more venues and hire more bands, he said.
Grant Frabe, whose band Turbulence will perform Saturday, said music venues are important to the well-being of individuals and the larger community.
"Music makes people's lives better. Studies show it," Frabe said. "It's important for a community to have music, because it can provide a getaway for most people. Especially when it comes to annual events like the jazz festival. It can bring back tourists and locals alike and give them something to look forward to every year."
Jazz represents America's melting pot of many cultures, according to Tim Culver, creative director of Otsego Jazz Ensemble, which performs Friday.
"There are influences from many cultures and many forms of music, and the music really lends itself toward uniting people," Culver said. "It's also a great vehicle for a musician to express different emotions and communicate directly with the audience. It's sort of a musical smorgasbord for players and audience members alike. There's always something for everybody to enjoy."
Brown urged music lovers to bring lawn chairs and be ready to experience great musical performances.
"When the musicians get going it just lifts you up," Brown said. "I feel like I'm flying because they are so good at what they do."
Meanwhile, a few of the artists schedule to perform this weekend talked about their music: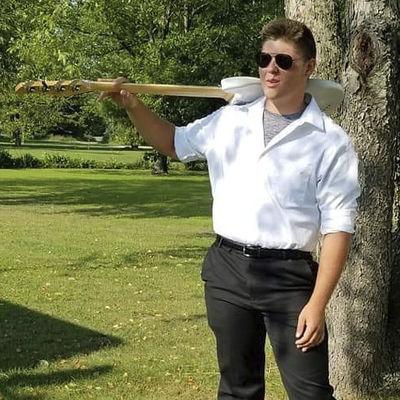 Grant 'Funky' Frabe
Bass guitarist Frabe and his band, Turbulence, with Dan O'Neil on keyboards, Randy Bufands on saxophone, and Christian Burmeister on drums, will perform Saturday.
Turbulence has been a familiar presence at the festival since the beginning.
"This festival represents the band's anniversary," he said.
Once again, Turbulence will bring funk to the evening's performance.
"While jazz is the basic foundation, the funk genre can create a whole new element to swing music, making it even more danceable and can appeal to a younger crowd," he said.
As an example, he cited "Get Down to Luna Park" by Tape Five, an energetic song that insists listeners get up and dance with joy.
"Whenever I play a performance, the goal is to make the audience feel something. It really doesn't matter what that feeling is, as long as it exists," Frabe said. "It is my goal to make the audience leave in a better mood than when they came."
Otsego Jazz Ensemble
While the ensemble is really two bands in one – a dance band and a jazz ensemble – the band will focus on a concert performance Friday night, according to Culver.
"From the classic style heard in the earliest recordings in the 1920s to the hip-hop and rock styles of today, it's all great music, and we try to touch on it all," he said.
For this weekend's performance, he said OJE will play music from Glenn Miller, Duke Ellington, Pat Metheny and Chicago, with a few fun surprises along the way.
The band is a mix of musicians from across west Michigan, with players from South Haven, Holland, Grand Rapids, Battle Creek, Kalamazoo and Otsego, where they rehearse weekly at the Elks Club.
OJE has invited special guests, including vocalist Edye Evans Hyde, who was named 2011 West Michigan Jazz Society Musician of the Year, and has been singing jazz, blues and pop music for more than 30 years in west Michigan, Los Angeles, Asia and Europe.
Mike Hyde will join on guitar, and Derek Brown will bring his fresh BEATBoX Sax approach to the stage.
"With so many musicians in town for the festival, who knows?" Culver said. "It's jazz. Anything can happen."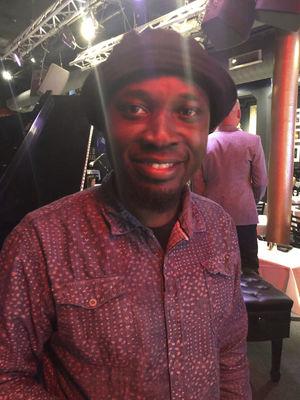 Ivan Akansiima Quartet featuring Wayne Powers
Akansiima fell in love with jazz when he was 16, after his friend, Okwi Patrick, gave him an MP3 player containing 300 jazz tunes.
"I became addicted to the music I heard, and right away on my first listen I noticed that all the rhythms I heard from the tunes were African rhythm," he said. "I could hear almost all of the traditional Ugandan rhythms from different musical cultures. And this music seemed to have more sophisticated melodies and harmonies that evolved and never sounded the same each second."
That's what the audience can expect when his quartet performs Friday.
"I like to call (it) 'Africa meets Jazz,'" Akansiima said. "I think the music I play will present some of my musical influences from Africa and also some of my music adventures from America, especially some of the jazz standards that I love."
He explained the music was born out of slavery, struggles, pain and the celebration of life, starting its journey from Africa, where black slaves were brought from to the Americas. Their sophisticated rhythmic music traditions and cultures heavily intersected with European music traditions and the evolution of jazz began.
"Thus, field holler songs are born, then the spiritual, and then the blues, and then jazz takes its course ... to where it is today," he said.
The most important aspect of why he loves jazz is the element of improvisation.
"This is (the) spontaneous creativity based on the nature of what's happening in the moment and how you act or react in time," Akansiima said. "It's what makes jazz, in my opinion, the most God-like music. It relies on doing things based on the unknown – in other words, faith."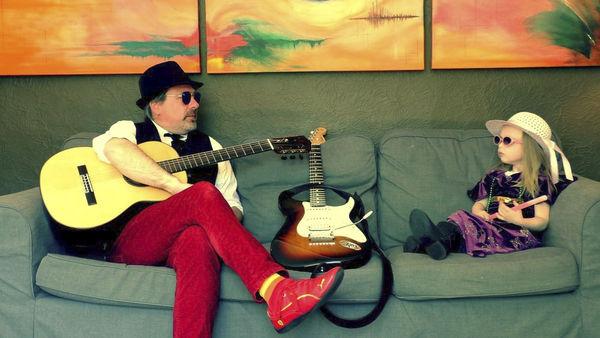 Rob Lunn & Friends
Lunn will perform with students Daniela Garcia (alto saxophone) and Aiden Raschke (drums) on Friday. He will play the nylon string guitar, and his son, Andy Lunn, a student at Holland High School, will perform on bass.
"I've had a lot of fun rehearsing with the students," he said. "We are going to play two pieces I wrote along with several standards, 'Autumn Leaves' and 'Freddie Freeloader.'"
Lunn said he loves the improvisational nature of jazz.
"I also love working with small combos because there is constant communication with the other members. As a group, you are creating this piece of music, which includes improvisation, in a way that hasn't been done before," he said. "No two improvs are the same, so the audience always gets a unique performance of a piece."
He hopes the audience can sit back, relax and enjoy the music.
"I hope the music touches them," he said, "and I hope they are entertained."