Halloween costume party to benefit the Box Factory
ST. JOSEPH — The Box Factory for the Arts, 1101 Broad St., is in need of a new roof.
To help raise funds for the project, the organization is holding Boos and Brews at the Box, a Halloween costume party, on Saturday to match a challenge grant awarded by the Frederick S. Upton Foundation.
The 21-and-older event will be from 6-9 p.m., and will include a silent auction featuring artwork and items donated by local businesses; a live painting by Lauren Steinhofer that will be available for silent auction; tarot card readings by Michelle Skale; and henna tattoos by Meeta Kedia.
There also will be a DJ, dancing, food by Nosh Village and a full cash bar with beer, wine and featured cocktails. The night will include a costume contest with awards for best overall costume and best art-themed costume.
Tickets are $20 until 5 p.m. Friday, and $25 on Saturday. Admission includes one drink ticket.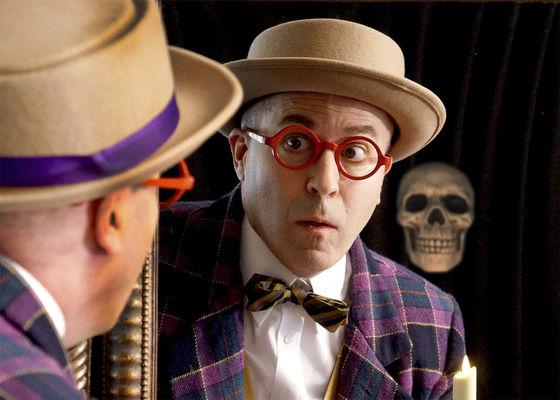 Magician's show to benefit United Way of SW Michigan
STEVENSVILLE — A world-renowned magician will perform once again in Southwest Michigan this weekend.
Stuart MacDonald will return at 6:30 p.m. Saturday to the Lakeshore Community Auditorium, 5771 Cleveland Ave., to perform his tricks and twists.
Proceeds from the event will benefit United Way of Southwest Michigan. He performed in a similar fundraiser about a year ago.
MacDonald, a senior training analyst at Whirlpool by day, is a magician in his free time. In the last few years, he's swept awards at the World Championships of Magic, been casted on the TV show "Penn & Teller: Fool Us," and has found himself in front of two sold-out crowds at the Winter Gardens, one of the largest theaters in the United Kingdom.
Last year, he represented the U.S. as the country's top magician in the World Championships of Magic, held in Busan, Korea. MacDonald took eighth place in the world, and remains the highest ranked in all of the Americas.
Right now he's filtering through opportunities including TV productions, organized festivals, Ted Talks and theaters.
Tickets are $15 for adults and $10 for children 12 and younger.
Concert Choir, Sound Waves to present Halloween concert
BENTON TOWNSHIP — The Lake Michigan College Visual & Performing Arts Department will present its fall concert Sunday.
"The Deathly Hallows: A Howl-O-Ween Choral Concert & Costume Party" will feature the LMC Concert Choir and its chamber ensemble, Sound Waves, at 4 p.m. in Deckmann Studio (F-117) at The Mendel Center, 1100 Yore Ave.
The choir and ensemble, under the direction of Kristopher Zook, LMC visual and performing arts chair and music director, will sing "Cauldron Dance" by Giuseppe Verdi from "Macbeth"; "Zombie Jamboree" by Conrad Eugene Mauge Jr., arranged by Deke Sharon; the Stevie Wonder classic "Superstition"; and "Time Warp" from "Rocky Horror Picture Show."
The program also features works by composers Stephen Chatman, Richard Strauss, Gian Carlo Menotti, Danny Elfman, Arthur Sullivan, Steven Sondheim and Andrew Lloyd Webber.
Sound Waves features a select group of student vocalists who are admitted by audition.
The Concert Choir is a mixed voice choral ensemble comprised of LMC students and community members.
The group performs regularly at The Mendel Center and throughout Southwest Michigan.
Following the performance Sunday, prizes will be awarded for best costume and best group costume.
Admission is free and open to the public. A $5 suggested donation, as well as candy and toiletries, will be collected to make bags to send to U.S. military personnel overseas.