Livery celebrates 14 years with tunes and brews
BENTON HARBOR — Each summer, The Livery celebrates another trip around the sun with special beers and lots of music.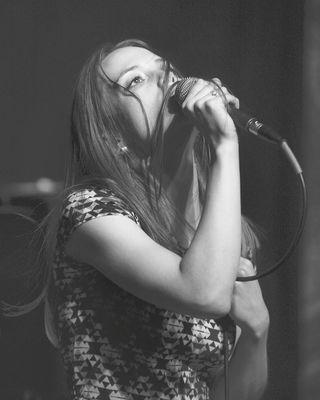 This year, the two-day event will feature a 14th Anniversary Ale imperial stout on tap all weekend at the brewery, 190 Fifth St.
Other beer on tap this weekend will include: Bourbon Barrel Aged Love Pump (imperial stout, aged in Four Roses barrels); Black Lily (cyser with black and red raspberries); Tester 006 (experimental IPA); Cherry Mango Spontaneous Combustion (wild ale with cherry and mango); Sour Vortex (sour, oak-aged imperial maibock with blackberry and apricot); Naked April (2017) (sour, oak-aged imperial Belgian amber); and Magical Ice Bock (eisbock with pecan and vanilla).
The brewery also will have firkins available. Friday will feature McGilligans with blackberry, orange and Amarillo hops. Saturday will feature Mexican hot chocolate 14th Anniversary imperial stout with cocoa nibs, vanilla, chilies and cinnamon; Vanilla 14th Anniversary imperial stout with Madagascar vanilla beans; and Strawberry Rhubarb Rouge, a Maillot Rouge with strawberry and rhubarb.
Entertainment for the weekend includes Public Access at 9 p.m. Friday. Tickets are $12 advance and $15 at the door.
Public Access is an instrumental band based throughout the Midwest. Headquartered in Grand Rapids, with outposts in Chicago, Milwaukee and Marquette, the band boasts a variety of musicians, including guitar, synthesizer, drums, bass, saxophone and violin.
On Saturday, The Sypian Family Band and Jesse Ray and the Carolina Catfish will perform at 7 p.m. in a pay-what-you-want show.
The Sypian Family Band – Leslie Sypian, Nathan Sypian, Michael Nelson, Matt Sypian and Danny Dine – has an eclectic sound with influences ranging from British Invasion to '90s alternative, and everything in between.
Jesse Ray and the Carolina Catfish boasts Jammie Awards for all three of their studio works. Led by Ray on guitar, harmonica and vocals, the band has spread from its Grand Rapids origins to play shows nationwide.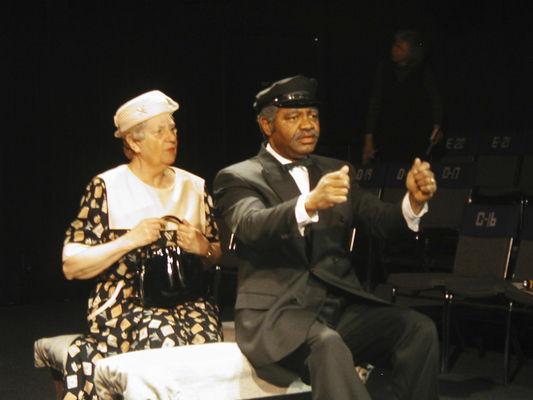 SHOUT presents 'Driving Miss Daisy'
SOUTH HAVEN — The South Haven Theatre Series will bring a tale of race, friendship and advancing years to Southwest Michigan on Friday.
The Grand Rapids' Master Arts Theatre will perform "Driving Miss Daisy" at 8 p.m. at First United Methodist Church, 429 Michigan Ave.
The play, shown through 25 years from 1948-73, is a warm-hearted, humorous study of the unlikely relationship between Miss Daisy, an aging, crotchety white Southern lady, and Hoke, a proud and soft-spoken black man.
The original play won the 1988 Pulitzer Prize and the Outer Critics Circle Award for Best Off-Broadway Play, then moved to Broadway, and eventually was made into a film that won Best Picture of the Year.
The veteran cast includes Mary Cay Brown as Daisy Werthan, Jerome Richards as Hoke Coleburn, and John Miedema as Boolie Werthan.
Parking is available in the church's parking lot at Center and Huron streets, or at the municipal parking lot one block away.
Tickets are $10 for adults, and free for students, and are available online at dime.io/c/south-haven-theatre or at the door before the play begins.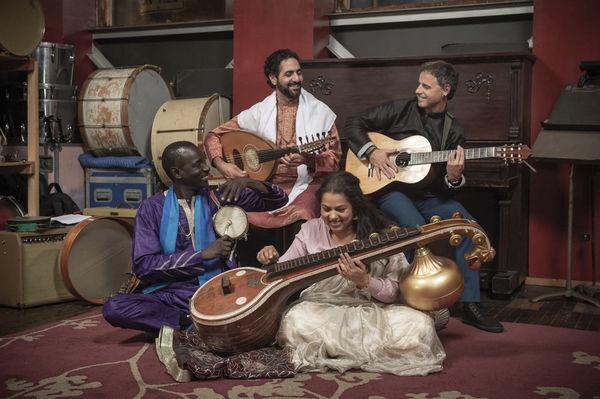 Surabhi Ensemble stops by The Acorn Theater
THREE OAKS — The Chicago-based Surabhi Ensemble, a cross-cultural collaborative group, will bring its sounds from India, Spain, Senegal and the Arabic world to Southwest Michigan this weekend.
A free community event featuring the group starts at 2 p.m. Sunday at The Acorn Theater, 107 Generations Drive.
In January, the ensemble completed a "Global Peace Tour" to Vietnam, Spain, Portugal and Senegal, visiting schools, concert halls, social service organizations and small theaters.
Sunday's event, sponsored by Harbor Arts and The Acorn, will include an interactive discussion about the recent tour.
Then, Surabhi will give a special performance with Senegalese Tama drum artist Massamba Diop, who was featured on the Academy Award-winning soundtrack to the "Black Panther."
Surabhi promises an energetic set featuring original compositions from their award-winning CD, as well as traditional Indian Kathak dance.
Reservations are strongly encouraged, but not required.