Little Something Band releases first CD at The Acorn
THREE OAKS — The Little Something Band will fill The Acorn Theater, 107 Generations Drive, with its Americana/folk sound on Friday night.
The band will be releasing and playing songs from its debut CD, "September." They'll also offer an exclusive premiere songs from their sophomore album, which is scheduled for release in 2020.
The show will start at 7:30 p.m. with the country/blues/Southern rock stylings of Valerie Ingle.
Little Something is comprised of Anna Smous on lead and backing vocals, acoustic guitar and keyboards; Scott Vaerewyck on lead and backing vocals, lead and rhythm guitars and harmonica; David Mortimer on bass guitar and backing vovals; Tony Leininger on drums and backing vocals; and Randy Norris on pedal steel guitar.
The band formed in early 2014, but it wasn't until September 2015 that it came to rest with its current lineup.
General admission tickets are $18, and can be bought at the theater or online at www.acornlive.org.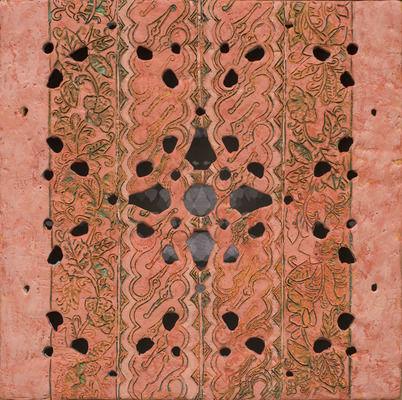 Encaustic exhibit opens at SHCA
SOUTH HAVEN — A new exhibit featuring the work of 24 Midwest artists working in the ancient medium of encaustic opens Saturday at the South Haven Center for the Arts.
An opening reception for "Contemporary Ancients: A FUSEDChicago Exhibition" is planned for 1-4 p.m. Saturday at the SHCA, 600 Phoenix St. 
Encaustic is an ancient method of creating art using pigmented wax fused to a surface by heat, which is then enhanced with paint. The technique dates to the ancient Greeks, who used wax to seal ship hulls and pigmented the wax to decorate warships.
The combination of wax and paint can then be manipulated and textured using stamps and various tools.
Many artists use paint that is specially manufactured for use in encaustic art. The colors are of higher quality and more vibrant than traditional paints, such as temperas and oils.
The paint dries as soon as air hits it, so artists keep brushes warm and work quickly; responding to what happens with the paint and then going back and doing the additive work with various tools.
The opening and the exhibition are free and open to the public. The exhibit will be on display through Sept. 21.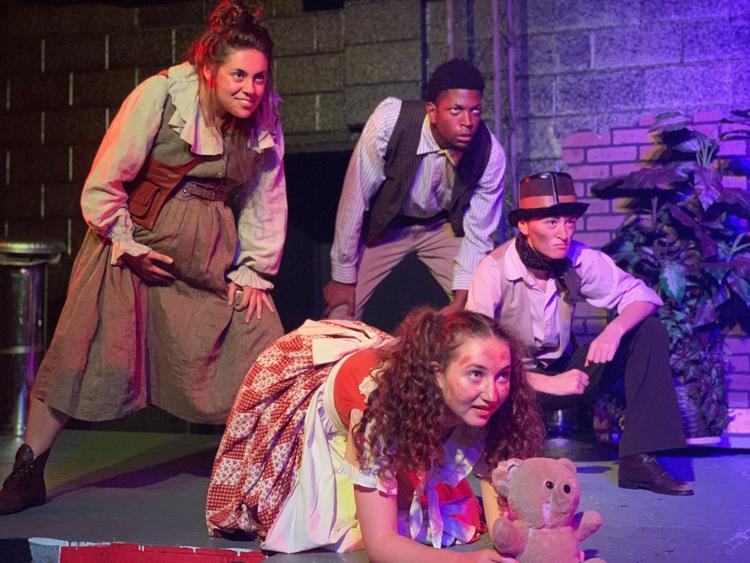 GhostLight concludes inaugural season with 'Urinetown'
BENTON HARBOR — A musical satire of Broadway proportions will close out The GhostLight Theatre's inaugural summer season.
"Urinetown: The Musical" opens tonight at 8 p.m., and continues its run at 8 p.m. Aug. 23-24, 29-31; and 2 p.m. Aug. 25 and Sept. 1 at the theater, 101 Hinkley St.
Urinetown is a satire of the legal system, capitalism, social irresponsibility, populism, bureaucracy, corporate mismanagement, municipal politics and musical theater itself.
In a Gotham-like city, a terrible water shortage, caused by a 20-year drought, has led to a government-enforced ban on private toilets. The citizens must use public amenities, regulated by a single malevolent company that profits by charging admission for one of humanity's most basic needs.
Amid the people, a hero decides he's had enough and plans a revolution to lead them all to freedom.
The musical is directed by August Garritano, with assistance from Susan Graham and choreography by Liz Coulston. Joshua Goines serves as music director, Julie Smiy is the costume designer, Larry Underwood is the set designer, Hans Chelesvig is the stage manager, and Matt "Dolphy" Clark is the technical designer.
The cast is Kacie Colleen Mercer, Alyson Wendzel, Fafa Shaeffer, Jason Cope, Martel Burton, Sadie Shea, Bella Alimenti, Micah Brooks, Zachary Myers, Ryan Skinnner, Monica Hammons, Alex Novitzke, Tiara Smith, Underwood, Peggy Harrington, Carina Kanzler, Mariah Rifenberg, Alyssa Hyska, Max Daniel, Tessa Harris, Clark, Landon Horne and Danielle Pompey.
Tickets are $12 for students, $22 for seniors and $28 for adults.
Tickets are available online at ghostlightbh.com and through the box office at 252-5222.