Silver Beach Carousel celebrates 10th birthday
ST. JOSEPH — It's been 10 years since the Silver Beach Carousel made its return to St. Joseph, so a birthday celebration is in order.
Starting today and continuing through Sunday, visitors to the carousel can get 50-cent popcorn, throwback pricing, and photo-ops with the "Birthday Hippo."
The hippo is one of the public art figures that was in downtown St. Joseph. It was decorated by a local artist in a birthday theme.
Other events and giveaways throughout the weekend include drawings, blinky rings and surprise prize rides.
The carousel's hours this weekend are 11 a.m.-8:30 p.m. today, 11 a.m.-8 p.m. Friday and Saturday, and 11 a.m.-5 p.m. Sunday.
Silver Beach Carousel, 333 Broad St., had its first riders during a special event on Dec. 31, 2009, and opened to the public, along with the whole Silver Beach Center, on Jan. 2, 2010.
The carousel is an ode to the one at the former Silver Beach Amusement Park, and took a team of volunteers 13 years to open.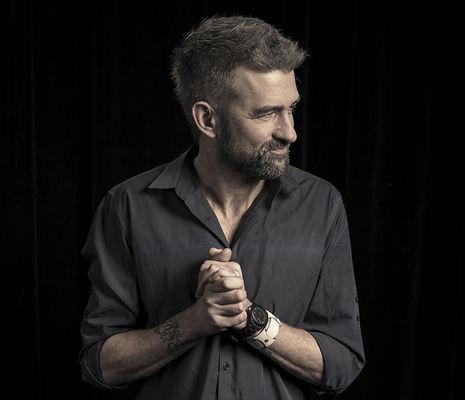 Brian Vander Ark kicks off his 2020 at The Livery
BENTON HARBOR — The lead singer for the multi-platinum West Michigan alternative rock band The Verve Pipe is returning to The Livery, 190 Fifth St.
"An Evening with Brian Vander Ark" will begin at 8 p.m. Friday in what is being described as a rare solo performance.
Vander Ark, a Grand Rapids resident, has had a successful solo career apart from The Verve Pipe, which includes four studio albums. He also released an album of songs written with actor/musician Jeff Daniels in 2017.
In 2007, he created the Lawn Chairs and Living Rooms House Concert Series, and has played more than 700 shows in his fans' homes.
The Verve Pipe's hits "Photograph" and "The Freshmen," were staples of the mid-1990s, with the band regrouping in 2009. Its next performance is in February in Detroit.
For more information, call 925-8760.
Vander Ark is accepting song requests on his Facebook page, The Verve Pipe's Facebook page, and by email at info@brianvanderark.com.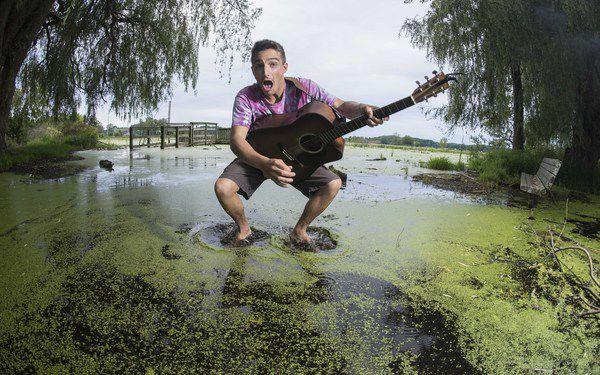 Jack Adams concludes brewery tour Saturday
DOWAGIAC — One hundred breweries later, St. Joe Jack will end his brewery tour this weekend in Dowagiac.
Jack Adams will bring his "Take Down Tour" to Sister Lakes Brewing Company, 92500 CR 690, at 8 p.m. Saturday.
Adams was inspired by the song "99 Bottles of Beer on the Wall" as well as the fact that he just turned 21.
On the tour, which he kicked off in September at The Livery in Benton Harbor, he's traveled all around Michigan, to Indiana, Kentucky, Illinois and even Canada, visiting 100 breweries in 100 days.
He's calling his final stop "The Last Bottle," and it will include a screening of his music video for "99 Bottles of Beer on the Wall," which he's been filming at each stop along the tour.
Adams said the tour has been nothing short of an adventure.
"It's been driving, playing and drinking. Not all at the same time," he said. "It's been so much fun meeting all these new people and making all these new connections. Playing all the music has been so much fun. It's been great perfecting the songs that I do and keep my set lists rotating."
As for what's next, Adams said he's going to rest for "at least three days," then get back to playing music on the weekends and taking some college classes. He also wants to record a new album and set up another tour like this one.
For more information about his final shows, including tonight in Grand Rapids and Friday in Saugatuck, find St. Joe Jack on Facebook, or visit www.stjoejack.com.