Nashville duo returns to The Acorn with new album
THREE OAKS — A Nashville-based Americana duo will return to The Acorn Theater, 107 Generations Drive, on Friday night to release a new album.
Swearingen and Kelli will take the stage at 8 p.m. Doors open at 7 p.m.
Their new album, "Cold-Hearted Truth," is collaboratively-written, and draws inspiration from the band mates' personal lives and family histories, spinning stories about coal mine towns, Southern nights, humble beginnings and romance. It was recorded in a series of live takes with Grammy Award-winning producer Mitch Dan.
Their third album, it's said to show Swearingen and Kelli's onstage chemistry, sharpened over the years via a string of shows in symphony halls, opera houses, living rooms and clubs across the country.
A.J. Swearingen and Jayne Kelli, who had solo careers before teaming up, pull from modern Americana, '70s folk and country rebels.
Reserved seating is $45, while general admission is $20.
Crafts meet craft cocktails at Journeyman's artisan market
THREE OAKS — Journeyman Distillery's Autumn Artisan Market returns this weekend with dozens of hand-picked vendors.
The market, which runs from 10:30 a.m.-7 p.m. Saturday and 10:30 a.m.-5 p.m. Sunday at the distillery, 109 Generations Drive, will feature handmade jewelry, ceramics, wearable art, health and beauty items, photography, home decor, paper goods, gourmet food and more.
Journeyman has been hosting a fall and spring market since 2012. Almost everything is handmade and locally sourced. Returning artisans will be joined by many participating for the first time.
The event also will feature food and drink offerings for purchase. Cocktails, as well as small plate items, can be purchased from the Warren Hall bar. House-made doughnuts, topped creatively, will be served fresh.
Attendees also can eat at Journeyman's Staymaker Restaurant or take a distillery tour.
All ages are welcome at the market. Admission is free.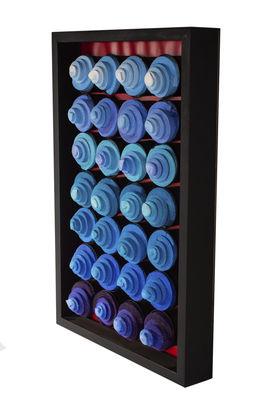 Mistletoe Market celebrates 33 years
SOUTH HAVEN — The South Haven Center for the Arts will continue a holiday tradition 33 years strong starting this weekend.
The Mistletoe Market will fill the SHCA, 600 Phoenix St., from Saturday through Dec. 21.
Shoppers can fill their holiday baskets with original works created by local and regional artists and craftsman. Items include photography, prints, watercolors, illustrations, fused glass, pottery, basketry, jewelry, fashion accessories, notecards, candles and natural lotions.
The SHCA will hold an opening gala and silent auction Friday with live music, wine, food and a preview of the market. The event, from 6-9 p.m., will allow guests to bid on unique experiences, local events, gift certificates from local eateries and shops, and purchase tickets to themed dinners throughout the year.
The cost for the gala is $20 for SHCA members and $25 for nonmembers. Admission to the market is free.
Market hours are 10 a.m.-4 p.m. Tuesdays, Wednesdays, Fridays and Saturdays; and 10 a.m.-7 p.m. Thursdays.
Each Saturday during the market, there will be holiday events.