Krasl Art Fair on the Bluff returns this weekend in St. Joe
ST. JOSEPH — The Krasl Art Fair on the Bluff will return this weekend to Lake Bluff Park in downtown St. Joseph.
The 58th annual event is free, and runs 10 a.m.-6 p.m. Saturday and 10 a.m.-5 p.m. Sunday.
In addition to art on sale and on display, beer and wine, food trucks and entertainment also will be available to enjoy.
This year's events kicks off with the Krasl Block Party from 5-10 p.m. Friday at the Krasl Art Center, 707 Lake Blvd.
Guitarist Jake Allen will perform from 5:15-7:15 p.m. He'll be followed by Detroit-area rock band The Gasoline Gypsies from 7:45-9:45 p.m. There's a $5 suggested donation.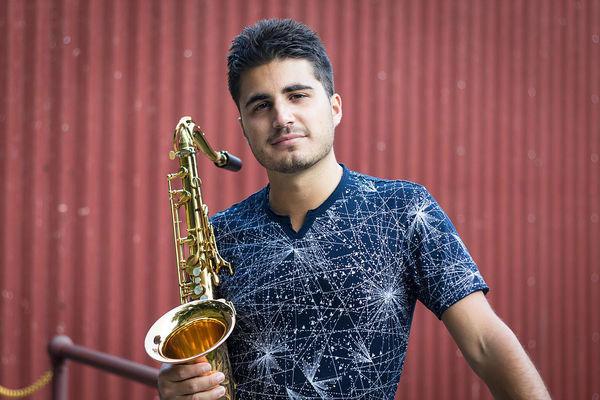 Vincent Ingala headlines Smooth Jazz at Sunset
ST. JOSEPH — The public is invited to enjoy some jazz after the Krasl Art Fair on the Bluff on Saturday.
Smooth Jazz at Sunset returns to Shadowland Pavilion, 101 Broad St., with headliner saxophonist Vincent Ingala.
The event, put on by 98.3 The Coast, Insurance Management Service and 12 Corners Winery, will begin at 7:30 p.m.
Attendees can enjoy food and adult beverages from vendors inside the concert grounds.
Ingala's soulful mix on the sax has sent him to the top of Billboard's Contemporary Jazz charts, garnering him four No. 1s, and nine Top 10 hits.
He will follow opener Dave Hiltebrand. Hiltebrand combines finger-style acoustic guitar playing with his easy-going voice to create multi-layered music.
Advance tickets, available until 4 p.m. Saturday, are $25 for general admission and $30 for reserved seating. Then, prices go up $5.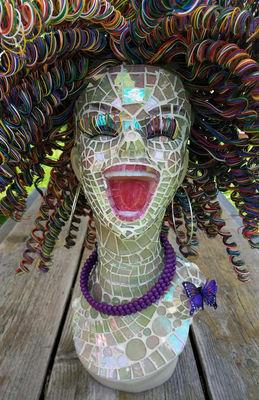 South Haven welcomes mosaic artists
SOUTH HAVEN — The South Haven Center for the Arts will welcome an exhibition of 2-D and 3-D mosaic art for the next month.
"BOND: 5 Mosaic Artists" will open from 1-4 p.m. Saturday and be on display through Aug. 17. The artists will hold a panel discussion at 2 p.m. Saturday.
The exhibition will feature the work of five Michigan artists: Darcel Deneau, Sue Majewski, Joan Schwartz, Michelle Sider and Ruth Tyszka, who work with glass, stone, ceramic, repurposed materials and found objects.
The artists share a passion for mosaic, and have collaborated to bring "BOND" to South Haven, and to lead a community effort to inspire and encourage others to try their hand at mosaic art in the form of a mosaiced bench that will sit on permanent display at the SHCA.
All five women hold accolades for their talent, and are widely exhibited. Each works in a different way, with different materials, inspired by different life experiences and themes meant to inspire those who view their art.
As part of the exhibition, Majewski will lead a community workshop from noon-3 p.m. Sunday. Participants will decorate 4-by-4-inch tiles with mandalas to be incorporated into a larger piece. Drop-ins are welcome.
SHCA will hold additional workshops throughout the summer to complete the mandalas, which will be installed in August.
Schwartz will lead a workshop 1-4 p.m. Aug. 14-15. Students will learn how to mosaic a 3-D garden orb using a range of materials.
The opening and the exhibition are free and open to the public.