ST. JOSEPH — The most important stories in any war are the ones that go unheard, once the troops return home, with the reporters who cover them.
This theme is the centerpiece of "Aftermath: War Is Only Half the Story," an exhibit of photos from more than 50 photographers that focuses on how people try to rebuild from the conflicts that shattered their lives.
The exhibit, which opens Friday night at the Krasl Art Center, is the creation of Sara Terry – an award-winning photographer and documentary filmmaker who's best known for covering post-conflict stories.
"(The exhibit's title) says everything, as far as I'm concerned," said Terry, speaking by phone from the Sundance Film Festival in Park City, Utah. "You don't know the whole story. War is only half is the story. That's what it's all about."
Terry's post-conflict work began in 2000, when she went Bosnia – five years after the end of a war that saw the breakup of the former Yugoslavia.
More than 100,000 people died, and 2.2 million more were displaced, making the Bosnian war Europe's most devastating conflict since World War II.
"I spent the next five years going back and forth to Bosnia, telling a story of how people learned to live again. I think it's an important story," she said.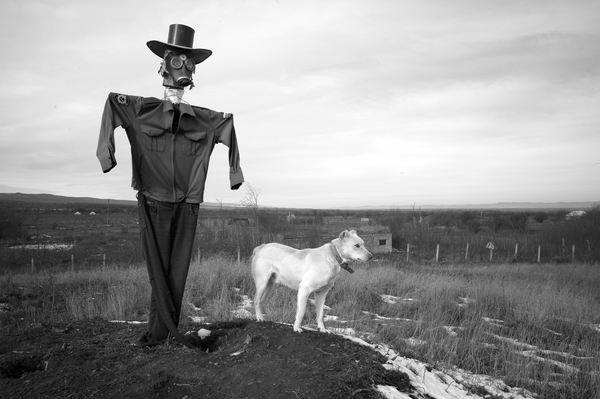 Additional reinforcement comes from the words of the late Wislawa Szymborska, a Nobel laureate known for her post-conflict poetry.
"I knew her work – it inspired my work in Bosnia," Terry said. "Poetry and photography are very much about what you can't see. The poems that we used are 'The End and the Beginning,' and 'Reality Demands.'"
The latter poem includes a line that can be seen as a core value for the exhibit: "Reality demands that we also mention this: Life goes on."
Asked how she chose both poems, Terry said, "They spoke to me most meaningfully, while I was doing my work in Bosnia. They helped me to understand how to make photographs about the aftermath."
Terry began her carer as a "Christian Science Monitor" reporter, after which she moved on to freelancing for outlets like The Boston Globe and Rolling Stone.
Her transition to photography and filmmaking began in 2003, when she founded The Aftermath Project, a nonprofit group that's dedicated to telling post-conflict stories and raising awareness about them, she said.
The project launched in 2007, and has since published a book a year to showcase the work of its contributors and grant winners.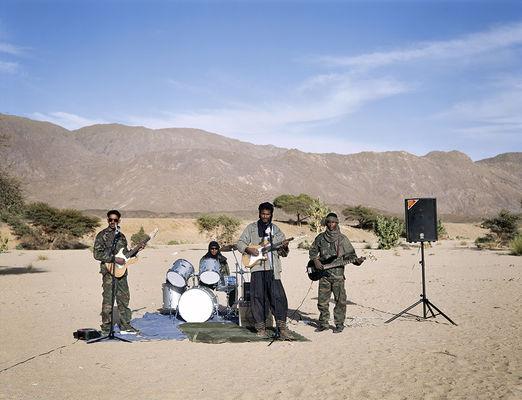 "War Is Only Half the Story" marks the 10th anniversary of that effort, and is also the title of a book by Dewi Lewis – which includes the photos that make up the exhibition and Terry's initial writings on the Bosnian project.
"This is 10 years of work by the grant winners and finalists of The Aftermath Project. We have a couple hundred submissions each year," Terry said.
Judges choose one grant winner and four finalists, or two winners and three finalists, depending on how much money is available.
"You have to be a very strong photographer, and competent in visual storytelling," Terry said of the grant criteria. "Secondly, you have to have a strong aftermath proposal. You have to be really clear in the ideas you're pursuing visually."
Previous grant awards have ranged from the 19th century massacres of Native Americans at Wounded Knee, to more contemporary conflicts, such as Afghanistan, the Ukraine, and the First Chechen War.
Terry plans to return to Bosnia in May, for the first time in 10 years, where she'll get to reconnect with people there, including those who covered the war.
"I think it's one of the most shortsighted things to think you tell this story about war, you move on, and then it's over," she said.
Terry is deep into work on her next documentary, "That's How We Roll," which will focus on America's affordable housing crisis.
"It's about inequity. I've been working on it for a few years, and it's got another year to go," she said. "It will premiere on the film festival circuit. We will partner with affordable housing activists. We want to raise awareness and bring attention to the issue."
The film maintains the social consciousness that runs through much of Terry's work – and the passion that drives it.
"It's hard to do it as a profession, especially in photojournalism these days. It has to be how you breathe," she said. "Otherwise, it's a hard thing to do."