HOLLAND — Despite not appearing on the ballot this August as a Democrat, a congressional candidate said he will continue to campaign as a write-in.
Joseph Alfonso, the lone Democrat running for the newly formed 4th Congressional District, announced he would run as a write-in candidate for the seat after the Michigan Board of Canvassers rejected his appeal.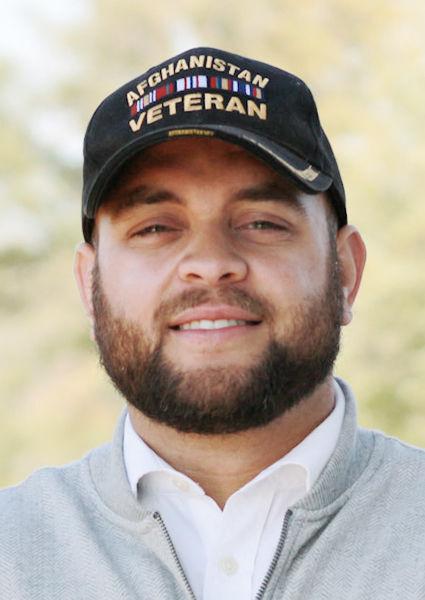 "Despite the board's refusal to place Joseph on the ballot in August, we are NOT done," stated a campaign email. "Joseph has vowed that the voters of the 4th district deserve a choice on the ballot in this critical election. Refusing to deprive them of that choice, Joseph immediately filled (sic) to be a write-in candidate."
The Michigan Bureau of Elections recommended his petitions be determined insufficient on May 23. Sixty-eight of his 1,027 signatures were rendered invalid, making his petition 41 signatures short of the 1,000 needed to get his name on the congressional ballot.
On Thursday, Alfonso, a Holland resident and Marine Corps veteran, appeared before the Board of Canvassers to appeal the decision. His petitions were all collected by volunteers, a member of his campaign staff said over email.
The GOP gubernatorial candidates who had their petitions tossed this week used paid circulator programs.
The 68 signatures for Alfonso were thrown out because one was not a registered voter, 24 contained jurisdiction errors, 16 contained date errors, two had address errors, 14 included errors made by the circulator and 11 had no or incorrect signatures.
The campaign maintained the signatures were discarded for technical reasons, not because they were forged.
Alfonso's denied petition makes U.S. Rep. Bill Huizenga the sole candidate to appear on the 4th District ballot. Huizenga, R-Zeeland, initially faced a crowded primary, with fellow Republican and incumbent U.S. Rep. Fred Upton also redistricted into the same seat.
Upton announced his decision to retire in April, and state Rep. Steve Carra opted not to run, when former President Donald Trump gave his endorsement to Huizenga following redistricting.