The Berrien County Board of Commissioners will see a new face in the District 5 seat after the Nov. 3 election, with the pending retirement of Commissioner Bill Chickering of St. Joseph.
Republican Bruce Gorenflo and Democrat Rayonte Bell, both of St. Joseph, are vying for the two-year seat, which includes the city of St. Joseph, precincts 1 and 2 in St. Joseph Township and the village of Shoreham.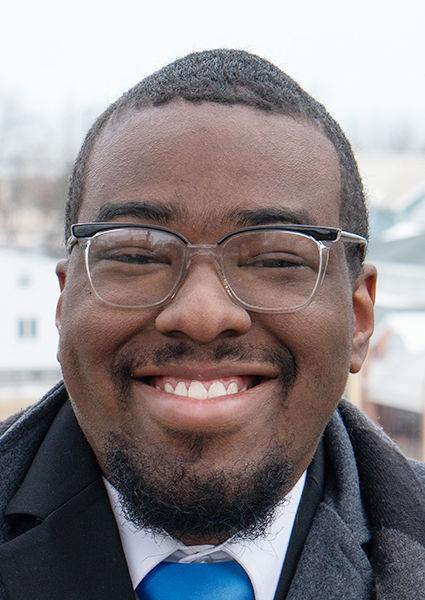 Bell, 22, said too many people in the county face economic instability and insecurity, with the county's poverty rate of almost 17 percent about 7 percent above the national average.
"I believe that we help close that gap by investing in parts of our community that are socioeconomically stressed," he said. "This could mean investing in our local small businesses and encouraging buying local, helping boost our local economy."
He said the racial divide also needs to be addressed.
"For far too long, we haven't adequately acknowledged the lack of unity, and that has only led to more division," he said. "I believe that it is our duty, as leaders in the community, to facilitate an environment centered around inclusion, equity, justice and peace. By addressing the problems, we're better positioned to find solutions."
Bell said he decided to run after listening to people talk about their concerns.
"I believe that I am capable of playing a part in bridging the gaps in our community and restoring faith in our elected leaders," he said.
He said many residents are concerned about the conditions of the roads and the lack of high speed internet in many areas.
"The (COVID-19) pandemic has proven that many are being left behind the ever-evolving technological advancements in our society," he said.
Bell is a mechanical engineering and technology student at Lake Michigan College in Benton Township.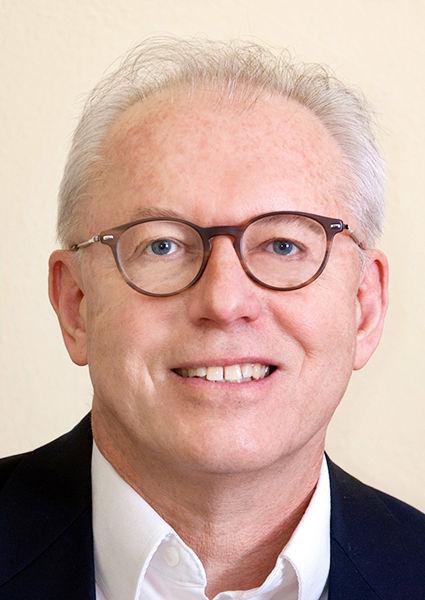 Gorenflo, 63, said that years of working in private industry on a variety of complex technical projects taught him how to bring diverse voices and opinions together.
"I believe that I am really good at finding common ground with others on important issues," he said.
Gorenflo said that during the ongoing pandemic, county officials need to make sure that the Berrien County Health Department has enough money to continue tracking cases to help slow the spread.
He said that the economic fallout from the pandemic has been extensive to local businesses, and that the county board needs to do everything it can to help businesses reopen and/or expand in the county.
"Because of the pandemic, revenues from taxes and other sources continue to be uncertain, making it imperative for the Berrien County commission to possess the utmost wisdom in spending those revenues," he said.
In addition, Gorenflo said the Berrien County Sheriff's Office needs to be fully funded and expertly trained to make sure deputies treat all citizens fairly and equally.
Gorenflo is a semi-retired senior technical writer/account manager in technical communications/graphic arts. He and his wife, Christine Gorenflo, have three adult sons.
Three other incumbent Berrien County commissioners have challengers.
District 1
Democrat Kevin Holmes is challenging incumbent Dave Vollrath, a Republican, for the District 1 seat. Both are from Coloma.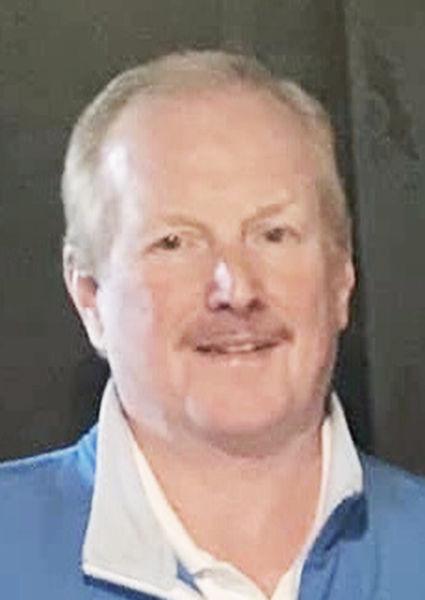 Vollrath, 67, said that a big factor helping him deal with the financial fallout from the COVID-19 pandemic is his more than 22 years as an elected official, with the first 18 years on the Coloma school board.
"After four years as a commissioner, I know I still have much to learn, and I believe that because of this pandemic, having so many negative financial implications, it is going to be essential to have a continuity in leadership to guide Berrien County through what we know will be some very difficult budgetary times," he said.
Besides keeping the county financially sound, he said the county needs to do a better job of maintaining its roads and to expand access to broadband to everyone.
"This pandemic has also shown us, not only in Berrien County, but in Michigan and across the country, upgrades are going to be essential in trying to bring real high speed internet to the rural communities where it currently is too slow for some students to even do their homework, and people to properly run their businesses, not to mention keeping up on social media," he said.
Vollrath and his wife, Janice Vollrath, have two adult sons and two grandchildren.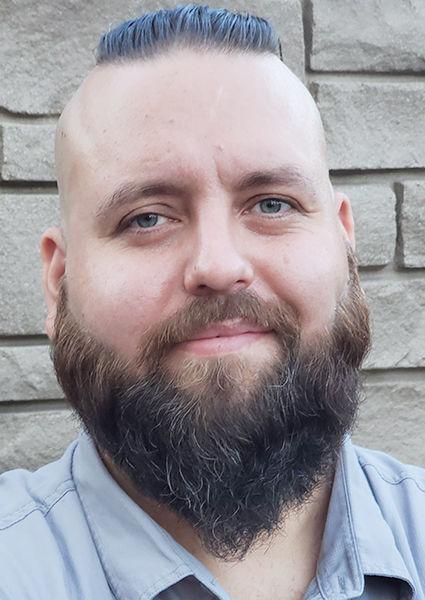 Holmes, 36, said he wants to lead efforts to make sure that local government serves everybody.
"I've always been a member of the working class and feel we should have working class representation in the parts of government that can affect our lives the most," he said.
He adds that it is important to be good listeners.
"I think our efforts should be centered around the voices of those who need support, and in lifting up their efforts and voices to ensure we are responsive to and responsible for meeting their needs and helping them get results," he said. "... It's not about empowering programs, but empowering people."
He said that people tend to think of the county in terms of land and an economy rather than as homes and a community.
"The wants of real estate firms and landlords shouldn't take precedence over the needs of workers and families," he said. "Essential workers need to be able to buy essential things like homes if they choose. The value of our homes comes from a strong community, and forgetting that makes our homes and us more vulnerable to arbitrary market fluctuation and developer exploitation."
Holmes is self employed in carpentry and home repair.
District 9
Incumbent Ezra Scott, a Republican from New Buffalo, is facing Democrat Rich Eichholz of Union Pier for the District 9 seat.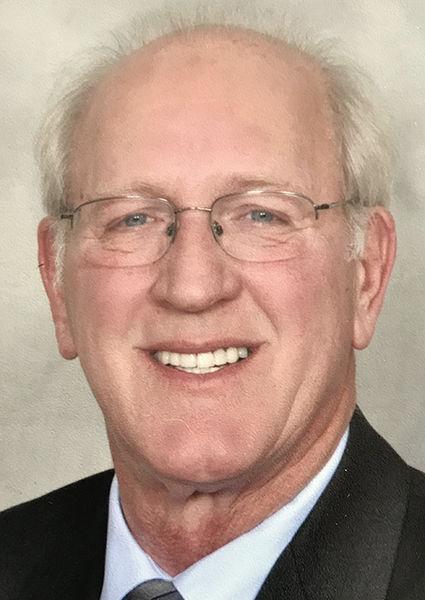 Scott, 63, said he wants to be re-elected to a third term so he can continue being a voice for all of the people in the county, not just the residents of his district.
One of the top issues the county faces is making sure all residents have access to high speed internet, he said.
According to the Federal Communications Commission, 94 percent of the county has access to broadband. But Scott said that's not true. For example, he said Baroda residents on one side of Cleveland Avenue have broadband, but the other side does not.
"It's like that all over the county. That's just an example," he said.
He said the entire county will benefit once high speed internet is available everywhere.
"(The county) doesn't create jobs," he said. "What we do is we create opportunities for businesses to move to our county ... and open up here and, thus, they create jobs for our residents."
He said that balancing the budget and expanding the transportation system are also important.
Scott retired from the Indiana State Prison system as a lieutenant in 1998 and recently retired from being a general contractor.
He and his wife, Katherine Scott, have three adult children and seven grandchildren.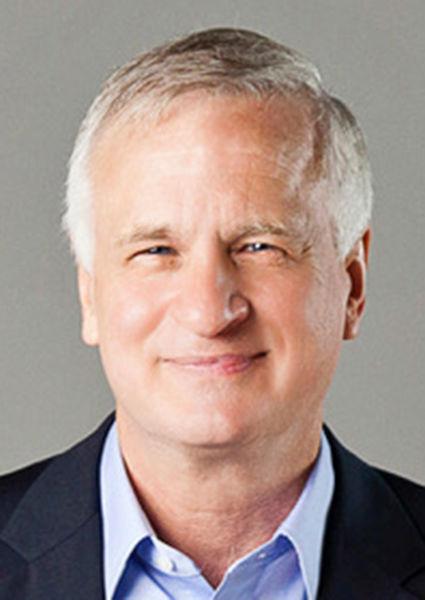 Eichholz, 72, said the most immediate problem facing the county is the COVID-19 pandemic.
"I believe my expertise in health care and business will be a considerable asset to the board of commissioners in guiding our community to re-open in a science-driven way, build-in resiliency into our infrastructure and shoreline, and ensure that we sustainably grow our economy," said Eichholz, a retired health care research scientist and business owner.
In addition, he said many people in District 9 are frustrated with "the way things are."
"In my view, we can address most of the other problems by helping to create good-paying jobs, making affordable housing available, and ensuring that every family farm, school, business, and home has access to broadband internet," he said.
Eichholz and his wife, Linda Eichholz, have one adult child.
District 12
Incumbent Michael Majerek, a Republican, is facing Democrat Michael Poorman. Both live in Niles.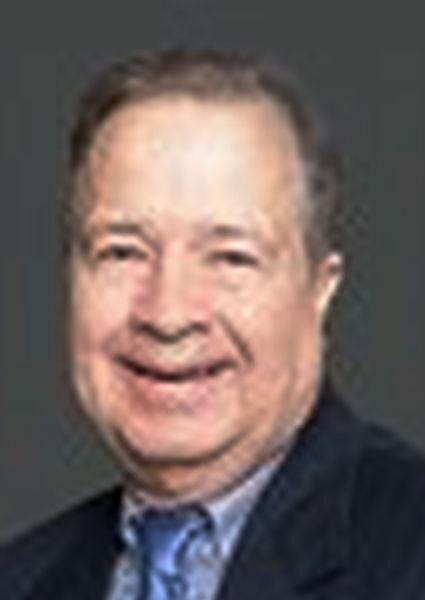 Majerek, 68, said that when he first ran for a commissioner seat, no one was talking about South County and its problems, but now they are.
"It's time we start living within our means but yet provide the best opportunity for our residents to thrive in," he said. "... A commissioner's job is to represent his district and all of Berrien County to fiscally manage the taxpayer's dollars, bring in economic growth opportunities for all the residents in his district and fight hard for the people as I am your voice."
He said that he understands how to manage money. At one time, he said he owned 42 Majerek Hallmark and/or Reader's World stores, with the last one closing in 2006. He also owned a shipping company, Priority Delivery Service, before closing it in 2018. He now works for Gurley Leep in Mishawaka as an executive consultant.
Majerek and his wife, Kelle Majerek, have seven adult children and 11 grandchildren.
Poorman did not return inquiries seeking comment.