ST. JOSEPH — St. Joseph resident Joey Andrews will run again for the Michigan Legislature.
However, this time around, the district looks different.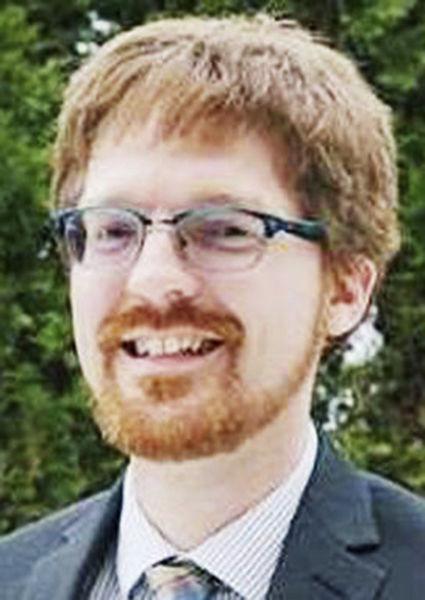 In a Tuesday campaign announcement, Andrews said he was running as a Democrat for the 38th District in the state house. This new lakeshore district stretches from New Buffalo to Saugatuck and hugs the coastline along Lake Michigan.
In an interview with The Herald-Palladium on Thursday, Andrews said this new district was a catalyst for his running.
"The challenges that we face in St. Joe, South Haven, Saugatuck, New Buffalo are a lot different in a lot of ways than the other communities inland are up against," Andrews said. "As somebody who has spent his whole life here basically, I understand those problems intimately, and I know very much what it's like to not have a voice representing you in Lansing, because your representative maybe is from that community."
The new map, which he said would not have existed without the non-partisan redistricting commission, is a "golden opportunity" for the coastal communities to elect someone advocating for they interests.
Andrews currently works as a policy analyst for AFL-CIO. His family moved to St. Joseph when he was 12, and Andrews attended middle and high school in the city. He went on to law school at Wayne State University, assisted with the family business after graduation and then operated his own solar panel installation business.
The St. Joseph resident then ran for the 79th District against Rep. Pauline Wendzel and lost, working in Democratic strategy for the Peters Senate campaign and the Biden-Harris campaign thereafter.
Andrews said he thinks water issues, particularly high lake levels and the lead crisis in Benton Harbor, are important for Southwest Michigan. Additionally, combatting the current short-term rental bill, which would require municipalities to allow a certain percentage of short-term rentals, was also one of his priorities.
"For communities like ours on the coast, that's devastating ..." Andrews said. "School enrollment goes down because you have less kids. Your communities start to get broken up."
The candidate argued for creating a local economy less dependent on summer tourism in order to attract and retain young people and their families.
Given Southwest Michigan's position between Chicago, Grand Rapids and Kalamazoo, Andrews said the region has potential to be an innovation hub and pull workers who want to work remotely in a beautiful setting.
"I want to see us invest more in a permanent economy, in the types of jobs that make my friends want to move back here and raise their kids here," Andrews said.
Several state issues were also important to his campaign, Andrews said.
The policy analyst said he wants to repeal a standing ban on abortion in Michigan law and introduce laws ensuring the right to abortion, in the event the U.S. Supreme Court overturns Roe v. Wade.
Additionally, Andrews said he would try to expand the Elliott-Larsen Civil Rights Act to include protections for LGBTQ persons. The candidate said he would like to get rid of Michigan's right-to-work law, which states employees in unionized workplaces cannot be required to join or pay dues to that union. Instead, Andrews said Michigan should become the first state to require employers to show "just cause" when terminating an employee, rather than "at-will" firings.
"Coming out of COVID, in particular, and seeing how people had to make decisions between their health and family on one hand and their job on the other," Andrews said. "We've all kind of seen that employers have a little too much power in this relationship, and workers deserve to be better supported and to have a little more rights and control over their workplace."