In the 39th House District, incumbent state Rep. Pauline Wendzel, a Republican, is being challenged by Democrat Jared Polonowski.
Polonowski, 37, lives in Otsego Township and works as a subcontractor. Wendzel, 32, of Watervliet, is serving her second term as a state representative.
The newly drawn 39th District includes most of Van Buren County and parts of Berrien and Allegan counties.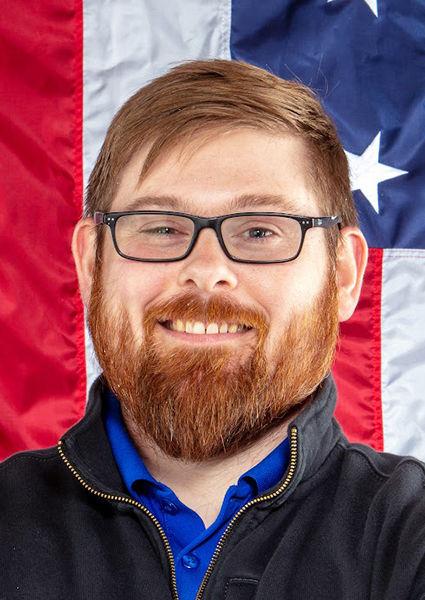 Polonowski said he is running for Michigan's House of Representatives because he has felt, for years, as though he did not have good representation and that there was never anyone on the ballot who he felt represented himself and his family.
"I decided to run for this position because I wanted someone on the ballot who will represent all the people in my community," he said. "As the representative for District 39, I will focus on improving public education, improving state and local infrastructure, eliminating governmental overreach, supporting honest legislation and mandating a living wage."
Polonowski said he is opposed to a pending bill that would turn regulation of short-term rentals over to the state.
"I believe that short-term rentals are better regulated at the local level," he said. "Michigan is a very diverse state. We have extremely urban areas like downtown Detroit and Grant Rapids. We also have extremely rural areas like where I live in Otsego Township."
Regarding abortion, Polonowski said he does not personally support it, believes it is a difficult decision, and would not want anyone to feel that it was their only option. But he said he is in support of Proposal 3.
Polonowski said he believes these protections should extend to all women who are able to become pregnant, who would be making these medical decisions with their licensed health care providers.
"I recognize that women should have the freedom to make the decision for themselves. The government has no right to dictate individual medical care such as abortion, and we all should have our privacy protected," he said.
Wendzel became the programs director at the North Berrien Historical Museum in 2014, where she educated youth on the importance of Southwest Michigan heritage. Throughout this time, she said she was an advocate for the community and the museum at many local city, township and school board meetings.
Seeking to learn more about local government, she said she became the assistant deputy clerk for Bainbridge Township – where she acquired her understanding of the election process.
Before becoming a state representative, Wendzel was the product brand development manager at Coloma Frozen Foods, where she was in charge of promoting Michigan fruits, vegetables and agritourism.
On the issue of short-term rentals, Wendzel said she is a firm believer in private property rights. She voted in favor of the House bill that largely strips control of short-term rentals from local officials. The bill is now in the state Senate.
"If a person purchases a home, pays their taxes and doesn't disturb their neighbors, it's not the government's or anybody else's business what an individual does with the property they legally purchased," she said. "When it comes to legislation, I'll always vote to support more personal freedom and less government."
Wendzel said the legislation she supports treats all homeowners equally and stops picking winners and losers, while allowing for "reasonable regulations."
"Michigan shouldn't be hindering new technology and stifling innovation," she said. "Short-term rentals, like Uber and Lyft before them, are here to stay. We should be a welcoming state and lead the nation, rather than pretend change isn't happening."
On the issue of abortion, Wendzel quoted former President Ronald Regan, stating, "everyone who is for abortion has already been born."
"In Michigan, we must ensure every pregnant mother receives the help and resources they need to choose life," Wendzel said.