Voters in two congressional districts in Southwest Michigan elected incumbent Republicans on Tuesday.
U.S. Rep. Bill Huizenga won the race for the newly formed 4th Congressional District, and U.S. Rep. Tim Walberg has been reelected to Congress for the newly drawn 5th District.
Huizenga took home 57 percent of the vote over Democrat Joseph Alfonso, according to the New York Times. He has served in Congress since 2012 and was previously in the state Legislature.
"I am excited and grateful to have the opportunity to serve and represent the new 4th Congressional District," Huizenga said early Wednesday morning. "Michiganders are struggling due to rising inflation, soaring energy costs, and because Washington isn't focused on the right priorities. I am committed to bringing common sense solutions to the problems facing our communities and improve the lives of residents across Southwest Michigan."
The Zeeland resident brought up inflation and government spending while on the campaign trail.
Alfonso, a Marine Corps veteran and Holland resident, secured his spot on the Democratic ticket through a write-in primary campaign. Alfonso took 39 percent of the vote. On Tuesday night, he refrained from making a comment about the election until he had received confirmation that absentee ballots had been counted.
The 4th Congressional District encompasses the Berrien County cities of St. Joseph, Benton Harbor, Coloma and Watervliet and the townships of St. Joseph, Benton, Hagar, Coloma, Watervliet and Bainbridge, as well as small sections of northwestern Lincoln Township and northwestern Royalton Township. It also includes all of Van Buren and Allegan counties and parts of Kalamazoo, Calhoun and Ottawa counties.
Lorence Wenke, a former Kalamazoo County commissioner and state representative, was the libertarian candidate, and the U.S. Taxpayers Party candidate was Curtis Clark.
U.S. Rep. Fred Upton has represented Berrien County for more than three decades. The St. Joseph congressman decided in April not to seek re-election, after the Michigan Independent Citizens Redistricting Commission drew maps that put him and Huizenga in the same district.
5th District
Walberg, the incumbent Republican from Tipton, secured reelection on Tuesday with 63 percent of the vote, according to the New York Times.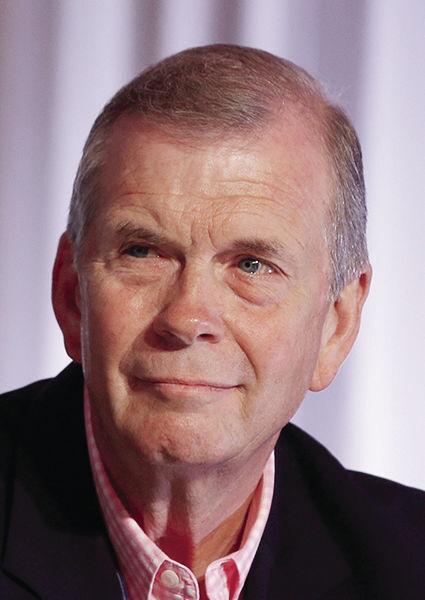 "From Lake Michigan to Lake Erie, I am humbled to receive such an outpouring of support across the entirety of southern Michigan," he said in a prepared statement. "To the majority of voters in Michigan's new 5th District who I have previously represented, I am grateful for your continued support. To the voters in the new portion of the district who voted for me the first time, it is an honor to be your voice in Congress."
He faced Democratic challenger Bart Goldberg, Berrien County Commissioner Ezra Scott with the U.S. Taxpayers Party and Libertarian candidate Norman Peterson.
The so-called "border district" stretches from Lake Michigan to Lake Erie. It contains the southern portion of Berrien County, and all or parts of Cass, St. Joseph, Kalamazoo, Calhoun, Branch, Jackson, Hillsdale, Lenawee and Monroe counties.
Goldberg took 34 percent of the vote. He campaigned on the need to preserve democracy, citing the Jan. 6, 2021 insurrection at the Capitol.
"As a Democrat, we always knew that getting elected in this new district was going to be difficult," he said in a prepared statement. "It has been my absolute honor to carry the banner for the Democratic party in South Michigan. Accordingly, I have absolutely no regrets about making the effort and thank you all for your help. There have been so many that have worked so hard."
Walberg campaigned on inflation and crime, both in communities and along the U.S.-Mexico border.
"We have all been feeling the impact of a Biden-Pelosi agenda resulting in higher inflation, a crime crisis, an energy crisis, and an open border," he said in a statement. "Families in southern Michigan are ready to put the brakes on these harmful policies, and I look forward to fighting for solutions from the Commitment to America to get our country back on track."