BENTON HARBOR — Fresh off the second debate with Gov. Gretchen Whitmer, Republican candidate Tudor Dixon made a stop in Benton Harbor on Wednesday.
Dixon took aim at Whitmer's education and COVID-19 policies at a rally held in Secret Garden at the Harbor, put on by former gubernatorial candidate Mike Brown. Hundreds, including other Republican politicians and candidates, attended with fewer than two weeks until Election Day.
"We are going to work like never before to bring this state back, to make sure that everybody can achieve the American dream," she said.
The GOP hopeful squared off the night prior against the Democratic incumbent at a debate hosted by Oakland University. At the Benton Harbor rally, Dixon revisited several topics from the second gubernatorial debate, spending much of the time talking on education issues.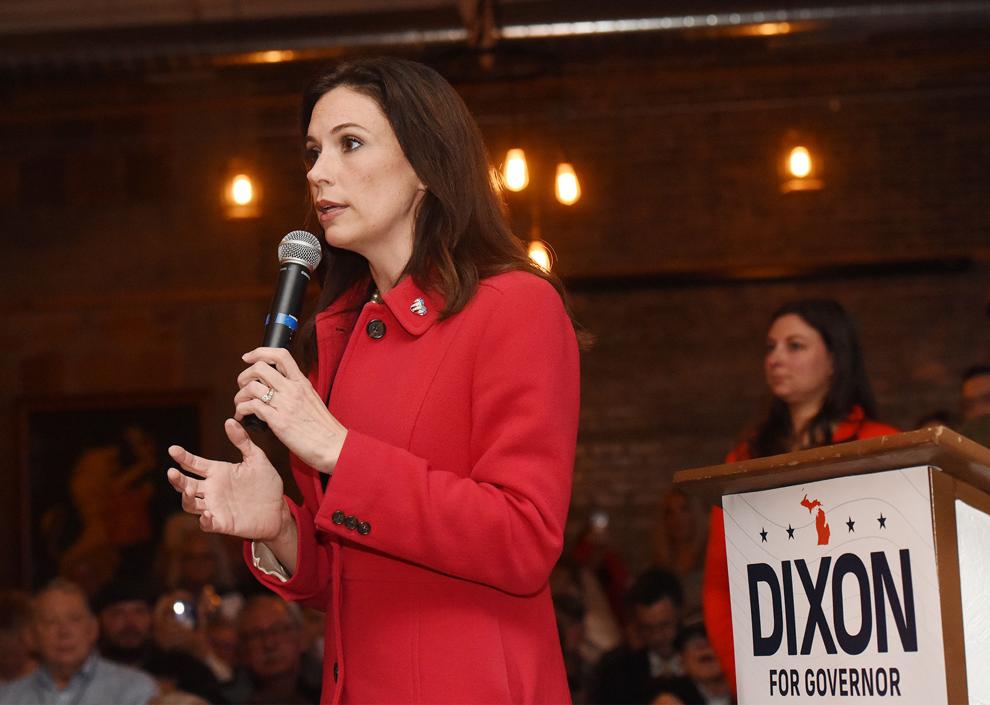 Particularly, she alleged Whitmer had falsely claimed school districts were only closed for three months. Whitmer mandated statewide school closures for roughly two months in the spring of 2020 and for several weeks in November 2020, Bridge Michigan reported. Several districts remained strictly virtual for far longer than that, but the decision was made at the local level.
"At the beginning of 2022, Ann Arbor was remote. Flint was remote. Detroit was remote. 2022!" Dixon said. "And (Whitmer) said nothing."
The Norton Shores candidate also took aim at what she described as inappropriate and pornographic books in school libraries, a local and national controversy, as well as certain policies on parental notification and LGBTQ students. Those lines drew applause from the audience, which was also comprised of several candidates from We the Parents, a Berrien County political action committee.
"We're going to have a Florida-style bill," Dixon said, referring to the Parental Rights in Education Act, which detractors have called the "Don't Say Gay" bill. "No more sex and gender talk before fourth grade, and if you have a problem with that, then you have some sort of problem."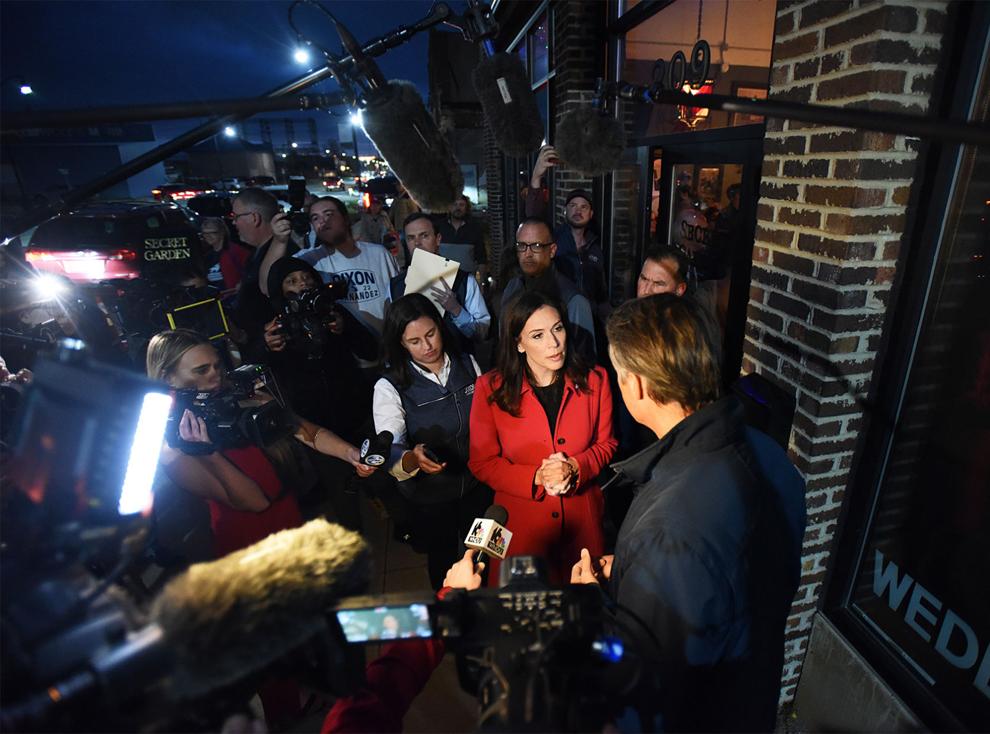 She called for a return to "reading, writing and math" at Wednesday's rally, pointing to recent National Assessment of Education Process scores in which the state saw decreased scores during the pandemic.
The Republican candidate also touted her support for law enforcement and farmers, criticized how automakers were taking their business to other states and pledged to reduce regulations by 40 percent.
"You will have a partner in government under a Dixon administration," she said.
When asked by media whether she would accept the election results this fall, Dixon said she would if Secretary of State Jocelyn Benson held the election legally. When asked to elaborate, Dixon alleged Benson has tried to "change the rules."
Brown, a Michigan State Police captain and Stevensville resident, introduced Dixon at Wednesday's event. He said the Berrien County GOP had raised $26,000 for candidates this cycle. State Sen. Kim LaSata, R-Bainbridge Township, and U.S. Rep. Tim Walberg, R-Tipton, also made remarks prior to Dixon's address.