ST. JOSEPH — It started with Robert Montgomery wanting to boost the nightlife scene in St. Joseph.
As the owner of 221 Main Restaurant and Cocktail House, Montgomery did just that by opening a nightclub called Tonic – which is actually an extension of his restaurant.
"There's definitely a need for nightlife. We felt with our building being as big as it is, we had the ability to slice a little portion of it off and dedicate it to filling that need," Montgomery said. "We decided to section off the old pub area."
The idea to open Tonic stemmed from a series of public meetings in which St. Joseph city leaders received input for its master plan.
After Montgomery and his wife attended a few meetings where residents complained about a lack of nightlife, they chose to add a bit of entertainment for the "20- and 30-somethings."
Work began toward the end of winter when workers tore the bar out and moved it back for space, Montgomery said.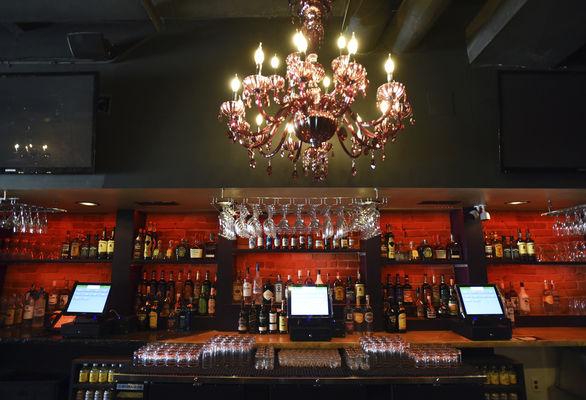 "We were picking away at it throughout the summer," he said. "We were still seating people in there for dinner and didn't get into full-blown renovations until after Labor Day."
In addition to creating more room, the nightclub got a new sound system, chandeliers and updated lighting. Montgomery also bought new furniture for a lounge area at the front of the club.
The nightclub is holding a soft opening tonight with a cocktail hangout night.
From there, the club will be open from 9 p.m. to 2 a.m. on Thursday, Friday and Saturday.
Montgomery said the hours were decided based on the recurring saying that "St. Joseph closes at 9 o'clock."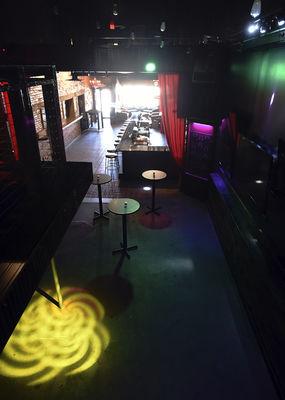 Every Thursday will be some form of a variety night, with every third Thursday of the month being "Country Night." Friday and Saturday will include DJs and dancing, Montgomery said.
"We have plans to do a Latin night some time in the future," he said. "We've got a great international community here in St. Joe and want to complement that."
At least once a month, Montgomery intends to bring in a headlining DJ. Headliners are booked through February, but the majority of nights will be led by local disc jockeys.
Tonic will also host a monthly theme party, with the first one being a Halloween party that boasts a $1,000 grand prize for best costume. The nightclub will eventually host an '80s night and a masquerade ball-themed event.
"We don't want to do the same thing over and over," Montgomery said. "We want to make it interesting."
When Montgomery first opened the restaurant it was called Players Bar & Grille. The named changed to 221 Main in September 2014.
In February 2017, he opened The Terrace in the upstairs section of the restaurant, which has a more upscale atmosphere. Now the nightclub portion of the business will use the former entrance that faces Main Street.
"Our main focus will be to expand and improve on everything we've done up to this point," Montgomery said.