BERRIEN SPRINGS — After 111 years, it's now quiet.
No sounds of cows mooing or moving, no machinery making noise, no human conversation.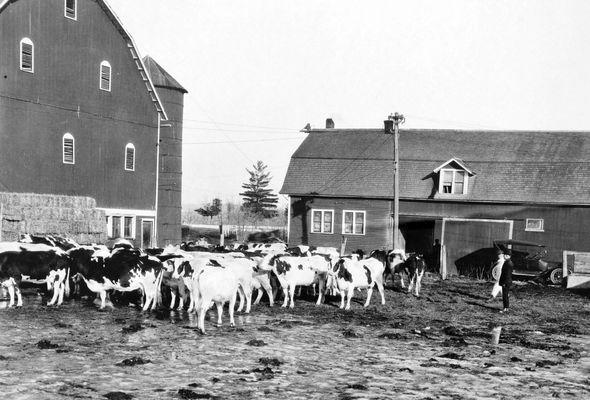 Andrews University, which started its dairy farm in 1907, milked its last cows on Dec. 19. However, its other farming operations – 750 acres of corn and soybeans and 87 acres of juice grapes – will continue, according to Chip Meekma, the university's controller and general manager of its agriculture operations.
"I'm a farm boy," said Meekma, who grew up on a farm in northwestern Minnesota. "It's sad to walk through (the dairy buildings.) ... Now we'll walk out in the barns and it's just silent."
The Seventh-day Adventist university started its farm operation in 1901, followed by milking cows six years later.
Stephen Payne, special assistant to the president, university and public affairs, said the opportunity for students to work on the farm fit into the historic Adventist educational philosophy to focus equally on the development of mind, body and spirit as a central goal in its schools. As a result, many Adventist high schools and colleges operated farms and other industries as opportunities to balance hard work with learning, while also providing opportunities for students to earn money and help cover the cost of their education.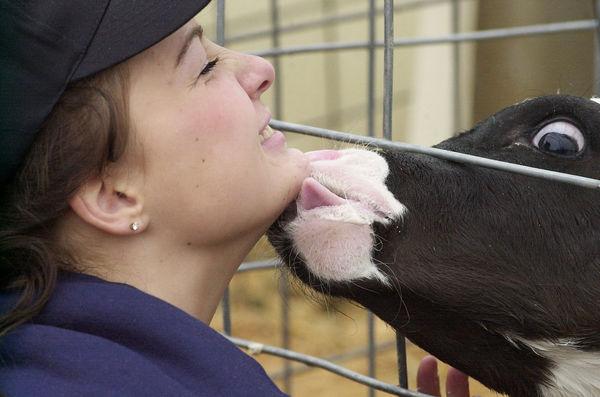 Meekma said the dairy farm employed 15 full- and part-time workers, who were not students, and 20-22 students, who helped with the milking, feeding, cleaning and caring for cows. The university offers degree programs in agriculture, animal science, horticulture and international agriculture development, with emphasis in agribusiness, environmental and pre-veterinary medicine. But most students who worked on the dairy farm were not studying any of those programs, he said.
Last June, when Andrews announced it would close its dairy farm, it was milking 675 cows out of a total herd of 1,400, according to Meekma. (The rest were calves and dry cows.)
Milking was done three times a day, at 3 a.m., 11 a.m. and 7 p.m., with each milking taking 61/2 hours. The parlor could milk 20 cows at a time.
Meekma said the hardest shift to get student workers for was 11 a.m., since that conflicted with classes.
Incidentally, the dairy farm had showers and lockers, so students could shower and change clothes before going to class, so they didn't smell like where they had just come from.
Milking a profit
The dairy farm fit into the Adventist educational philosophy, but it couldn't overcome deteriorating economics.
The dairy business nationwide has been financially marginal, at best, in recent years. The university announcement last June said the decision to close the dairy farm came after more than three years of losses and a year-long analysis concluded that markets would not improve, thus preventing a return to profitability.
Meekma said surviving dairy farms these days typically are either small family farms in which a spouse has an off-the-farm job that provides income and health insurance, or are large corporate farms.
"If you're going to make money at this, it takes a minimum of 5,000 cows (being milked)," Meekma said.
When the closing was first announced, it was anticipated the shutdown would come in June of this year. The timetable was moved up because new homes for the cows were quickly found.
"Once word got out, it was quite shocking how quickly they (the cows) got spoken for," Meekma said.
Ultimately, the cows went to eight farms in Michigan and Indiana, while heifers from the farm stayed in Ohio. (Andrews had shipped its heifers to an operation in Ohio, where they were raised until just before giving birth to their first calf, then returned to give birth at the university.)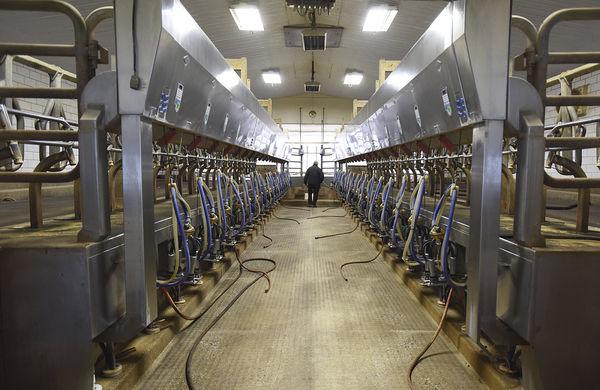 In the days leading up to Dec. 19, Meekma said three to five semi-truck loads, with 36 cows per load, were leaving the farm each day. On the final day, the 36 cows were milked in the morning, then milked later that day at their new home in Michigan.
The other factor in the quicker-than-anticipated end to the dairy farm, Meekma said, was it wasn't worthwhile financially to create more silage from corn to continue the dairy operation for another six months. Corn grown on Andrews' farm in the future will be sold for feed or ethanol fuel.
The closure of Andrews' dairy operation means just five dairy farms remain in Berrien County, according to Bill Shuler, who with his family operates one of those farms, near Baroda. He said the Andrews University dairy farm always was the largest in Berrien.
Meekma said the university is evaluating what to do with the now empty dairy buildings – three barns where the cows were when they weren't being milked, the milking parlor and staging area, two calf barns, plus the visitors center. At one point, the dairy farm used to host 600-700 school students a year for tours.
Since animal science is one of the study areas offered by the university's Department of Agriculture, Meekma said it may bring some livestock to the farm for use by students, but none that have to be milked. Students who need to work with animals as part of their studies now do so at nearby farms.