BENTON HARBOR — Benton Harbor High School graduates are pushing back against the state to try to save Benton Harbor High School.
The state announced Friday that if local school officials don't agree to close the high school in 2020, the entire school district may be closed or chartered.
Traci Burton, a parent liaison with Benton Harbor Area Schools, started encouraging the graduates to post their success stories on Facebook. Dozens responded with personal testimonies about how Benton Harbor High School prepared them for success in life.
The Herald-Palladium has collected a number of these tributes together in a Facebook page called Benton Harbor High School Tributes. You can view the page at this web address: http://bit.ly/BHTributes
Here are excerpts from some of the posts.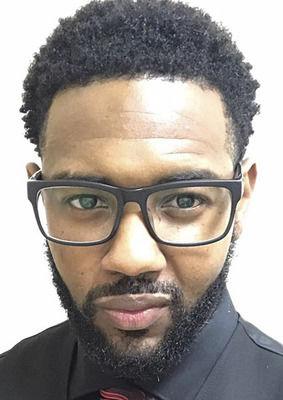 Derek Anderson, Class of 2007
"I graduated third in my class. While attending BHHS I participated in the following programs and activities: member and drum major of the Tiger Marching Band, president of the Kappa League, Key Club, National Honor Society, and the Upward Bound Program. Upon graduation, I became a recipient of the Gates Millennium Scholarship – a 10-year scholarship covering full tuition from undergraduate through graduate school. I received a B.A. in Biology from Xavier University of Louisiana in 2012 and an MPH from the University of Toledo in 2015.
"I am currently a third-year doctoral candidate of Community Health Practice at the University of Texas Health Science Center – School of Public Health. I am also the founder of Black Men in Public Health – a professional network of Black men who work in various career disciplines that influence the field of public health.
"I attribute my success to the foundation BHHS instilled in me. You will NOT find another high school in the area with the staff and faculty who can simultaneously meet the academic, sociocultural, and socioeconomic needs of Benton Harbor students. Yet, they do it lovingly with little to no resources or support. Unfortunately, the negative narrative of Benton Harbor often overshadows the positive. However, there is a rich lineage of BHHS alum whom are leading successful lives and impacting the world. I pride myself on being part of this lineage. #WhitmerGETUP #SupportBHAS #BHHSMade"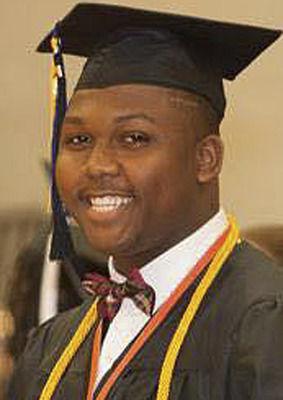 Damarco James Jr., Class of 2015
"Benton Harbor Area Schools has and will continue to be the foundation of my academic success. As a student at Benton Harbor High School I excelled academically graduating ranked #3 of 123 students in the mighty class of 2015, the 140th graduating class. I humbly acknowledge the capacities and acknowledgments obtained while attending Benton Harbor High School."
He says he was very active in high school, including serving as the vice president of the senior class and as the Teen Advisory Council chairman.
"With great thanks to the abundant preparation and opportunity afforded to me I was able to graduate from Michigan State University with a Bachelor of Arts in Interdisciplinary Studies in Social Science, a dual concentration in Community Governance and Advocacy and Urban Education, a cognate in History, and a minor in Law, Justice, and Public Policy.
"Let it be known that products of Benton Harbor Area Schools and Benton Harbor High School possess the ability to succeed and compete against their counterparts. The students of Benton Harbor Area Schools deserve a quality education & quality educators at home like everyone else.
"#ThisIsBH #WhitmerGETUP"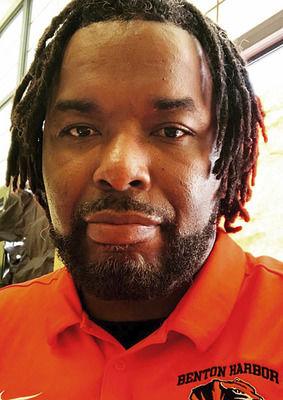 Danny R. Jennings, Class of 1995 
"I didn't graduate with any honors. My story isn't that sprinkled with all the trimmings. I was a 2.1 student.
"What I left high school with was an understanding that people loved me, cared about and could relate to me. They supported me outside of the building, they wrapped their arms around me daily and never judged me for my person struggles or things that I was born in, as well as the things that I was sworn in. Neither of my parents attended college and my grandparents who raised me never attempted high school. I didn't have expectations to excel, nor a guide to the proper path to have sustained success because no one in my immediate circle had access to that blueprint. However, I was fortunate enough to have loved sports enough to make me want to further my education and I was able to look back to those aforementioned individuals and try to pattern my pursuit after their lead.
"I currently hold 3 college degrees: AA in Liberal Arts, BS in Physical Education, MA in Educational Leadership.
"I'm a Business Owner, an Executive Director, a Teacher, a Coach, an Author, and an official – ALL IN THE COMMUNITY THAT MOLDED ME.
"There's nothing like being a TIGER."
"Remove BHHS, you rip the spirit and soul from the body of the community. The orange and black that paints the city's exterior and interior will fade and eventually run down the sewage, flushing down our History, our sense of unity, and our prized, prideful possession that exudes a culmination of being a native and going through the traditional chronology of a child/pupil of our neighborhoods. I digress ....... only for now.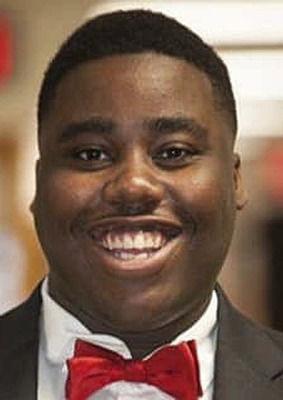 Terrence Stevens, Class of 2014
"While attending BHHS I was very active. I was a member of the Tiger Marching band, Kappa League, Student Council, Key Club, Think Respect and I also golfed in my senior year. I was also on the Mr. Benton Harbor court of honor through which I was able to represent our community at Blossomtime and won the Mr. Swimwear Award.
"Fast Forward to now, I attend Western Michigan University on an academic scholarship where I study marketing. I am involved in a few student organizations on campus and plan to become more active this year.
"After graduation I plan to return to my hometown of Benton Harbor and give back to the city that gave me so much.
"#BentonHarborStrong #IAmBentonHarbor #SupportBHAS #WhitmerGETUP"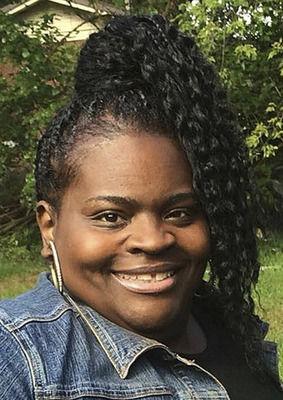 Gwen Norwood, Class of 1987
"I'm a product of the Benton Harbor Area Schools system graduating from BHHS with the awesome class of 1987. I received a well rounded education and excelled in choral music from the best educators in the world.
"Because of my passion and strong musical training, later in life I decided to go back to school and I received a Bachelor of Science Degree in Music Production and Engineering from Full Sail University in 2014. I have CD projects I have recorded and have had the opportunity to perform musically in several areas in the United the States throughout the years even sharing the stage with well known artists.
"BHAS is the foundation to a lot of my survival in this world we live and I'm proud to say that wherever I go. It breaks my heart to know that my High School may possibly close but I will stand in the fight to keep that from happening....Fight Tigers Fight!"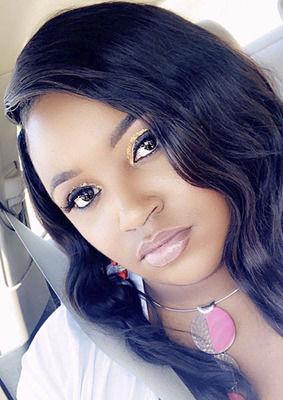 Crystal Jennings, Class of 2012
"It's sad to hear the news of them (possibly) closing such a great school district. Benton Harbor High school gave me so many opportunities such as being a proud member of the Benton Harbor Tiger Marching band, Honor Roll Student, Ivy Teen Member & also got the chance of a lifetime to become a Global ambassador & travel to Uganda South Africa with my peers Jamiy Alexander Sade Love Jones.
"I was involved in various things throughout my high school years many in such I wouldn't have had the chance to participate anywhere else. So I'm here to say Benton Harbor has its flaws just like any other school district does but that doesn't make our schools bad. We still received a great education from some of the best teachers in the world. I pray God sees us through this difficult time. #WhitmerGETUP"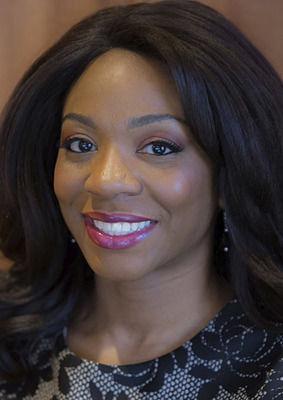 Tiauna Ross, Class of 2001
"I graduated in the Top 10 in my class. I was Miss Benton Harbor in 2001 and was proud to represent my community. When I was going into my senior year of high school, I was told by a professional from a nearby community that my A's at BHHS amounted to barely C's everywhere else and was challenged on why I thought I could go to college."
She says that just like Tigers do, she has proven that man wrong.
"I have a bachelor's degree in both Accountancy and Personal Financial Planning. I was awarded a full fellowship at Western Michigan University to earn my master's degree in Accountancy. The year I graduated with my master's, I was presented by faculty with the Student Achievement Award awarded through the Federation of Schools of Accountancy."
She says she went on to become a certified public accountant and earned several certifications.
"I've helped countless others reach their own goals and rise above the odds, giving them strategies that work, many of them winning against the odds in corporate America and as entrepreneurs."
She says her foundation at Benton Harbor Area Schools and the supportive teachers and staff instilled in her a "fierce fighting Tiger determination to rise above."
"I'm glad that my community did not write me off as that one gentleman had with his negative statements. I left Benton Harbor determined to do what Tigers do. To win."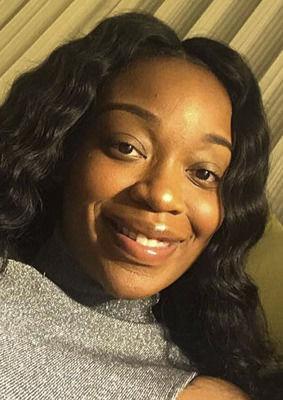 Candice Renee', Class of 2007
"I graduated from Benton Harbor High School June 1,2007 that following fall I attended Lane College where I studied criminal justice. While in college I joined the United States Army Reserves. I completed 3 tours overseas. I've recently returned home to pursue my master's degree in education.
"I'm the founder/CEO of S.U.R.E. Queens, LLC. I was able to join the greatest and most illustrious Sorority in the world, Delta Sigma Theta Sorority, Incorporated. My life goal is to utilize my skills to reach the younger generation and empower them to do great things after high school. #TRUETIGER #SUPPORTBHAS #IAMBENTONHARBOR"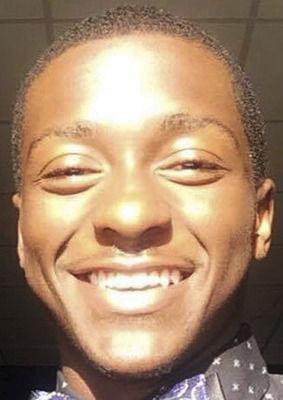 Domoniek Erby, Class of 2018
"With the help of much support from teachers and organizations around Benton Harbor such as the Boys and Girls Club, I was named 2014 Club Ambassador. I graduated as Salutatorian of my class and attend Grand Valley State University as of currently. I am well involved in many of organizations at my college. I also plan on studying abroad in the summer of 2020.
"I will obtain my Associates Degree in Information Technology the upcoming school year and am well on my way to becoming a self-made millionaire at the age of 21 with my investments into marketing. My investments will not stop there as I will continue to invest far more than I have now. I plan on giving back more to my city with my success, but first I need the help of many others of keeping our schools open for progress. We are great and we shall always rise! You will not put us down and we will continue fighting to keep our place we call HOME alive! I AM BENTON HARBOR.
"#WhitmerGetUp #SupportBHAS #IAMBH"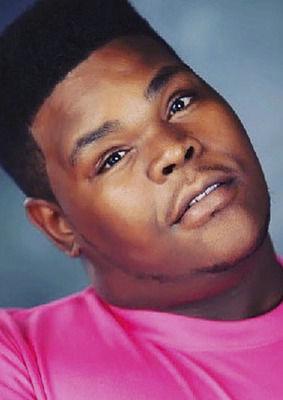 Ardale D. Clark, Class of 2005
Clark says that he may not have a college degree, but because of what he learned in Benton Harbor Area Schools, he's been able to achieve in life.
"2 months into my Freshmen year of high school my mother was the victim of a homicide, leaving me and my siblings to stay with my then ill grandmother who died of natural causes the summer of 2003 so we were placed in foster care to live!"
After graduation, he says he worked hard to get an apartment so he could gain guardianship of his two younger sisters.
"It was Because of Benton Harbor Area Schools I was Able to do that and so much more."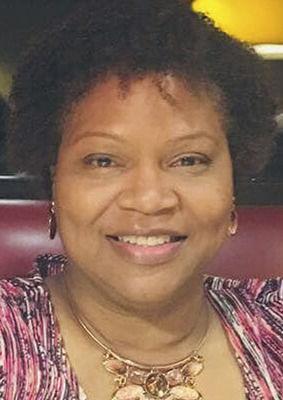 Lisa Peeples-Hurst, Class of 1979
"Some say, what good has come out of Benton Harbor? After considering my own experience and reading the testimonies of my fellow Tigers over the past week, I say EXCELLENCE has come out of Benton Harbor!"
While a student at Michigan State University, she says she received several awards, including being named Miss Black MSU in 1982. She currently works as a substance abuse prevention specialist with the Berrien County Health Department.
"In my early careers, I was employed in the BH area as an advocate for "DISSED" people; the disabled, the disenfranchised, the displaced, the disrespected. I have a heart pang for special populations and I am a fierce supporter of civil rights, justice, and equity. That drive was recognized when I was appointed as a Commissioner by Governor Jennifer Granholm to serve on the Michigan Civil Rights Commission. My community service goes back many years and in many organizations."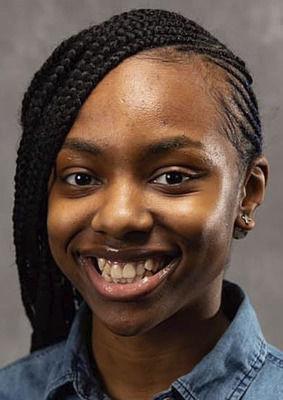 Imani Lee, Class of 2018
She says she graduated from Dream Academy, the alternative school in the district, with a 4.0 GPA and was named the valedictorian of her class.
"This past fall, I attended Grand Valley State University and finished my first year of college with a 3.5 GPA. I am currently majoring in nursing and minoring in philosophy. In May of 2019, I had the opportunity to study abroad for the very first time in Chilé. While I was there I met many amazing people with whom I made lifelong friendships with while completely immersing myself in the Chilean culture."
She says she plans to become a traveling nurse after college.
"Benton Harbor is beautiful inside and out and the only thing associated with our city is success. Good things DO and WILL CONTINUE to come out of my CITY OF BENTON HARBOR because we ARE ALL DESTINED FOR GREATNESS! We may be tested but we will always remain UNBROKEN!"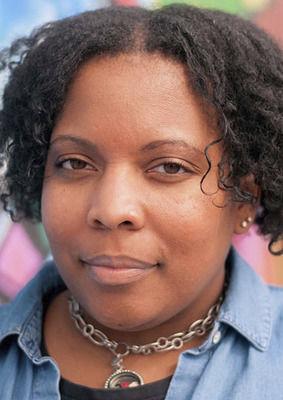 Ronnika Williams, Class of 2002
"You went to Benton harbor? They don't succeed. A mindset my parents refused for us to accept."
She says her parents and their three children graduated from Benton Harbor High School, with all three children earning degrees and certifications from institutions of higher learning.
"Our roots. Our foundation. BHAS! Our drive is a combination of where we were planted and nurtured. We ain't new to this. We true to this.
"Everyday I work with teens in my community to not be identified as a stereotype that Benton Harbor High grads do nothing with their lives. We are attempting to RESHAPE the narrative. We follow passion and pursue purpose by any means necessary.
"#WhitmerGetUp #SupportBHAS #LetUsALLDOBETTER#ParentsStandUp #IAmBentonHarbor"
Nora Hudson, Class of 1973
"I am disgusted by the (possible) closing of Benton Harbor High School."
She says she went on to graduate in 1981 from the Valapariso University School of Law and received her license to practice law in Michigan in 1982.
"My brothers and sisters also graduated from Benton Harbor High School. Dr. Paul Hudson is a tenured professor of Business. Samuel Hudson is a business owner with an MBA. Mary Hudson is a special education teacher with a master's degree. Rovelma Hudson graduated from Michigan State University and currently works for the department of defense. Steven Hudson is a retired Air Force veteran and a computer analyst.
"I can name hundreds more who graduated from Benton Harbor High School before and after me who have succeeded in the the educational, business and professional arena."