COLOMA — Teaching dance is like the circle of life for Patricia Culver.
Culver, or how she's lovingly known to the Coloma community, Miss Pat, will retire after 60 years following her final recital June 9.
"A couple of the girls are dancing to the 'The Circle of Life' this year," she said. "My circle of life is seeing that little girl or boy walk in the door and you have them for 14 years until they graduate. Next thing you know, you get a wedding invitation, then we get a baby shower invitation, then in that door comes that little baby."
Out of the seniors graduating this year, Culver taught six of their mom's, too.
"It's the people that I'm going to miss," she said.
Culver, who teaches tap, ballet, jazz and acrobats, has no idea how many dancers have come through her studio, Patrice School of Dance, in 60 years.
"Even the first year I had 100 kids," she said. "When I was downtown there, that was a big studio, I was carrying 150-160 kids. It was a lot of teaching."
She started teaching dance in 1959, right after graduating high school.
"My dad owned the building behind BP in Coloma, that was his plumbing and heating shop," she said. "He knew I wasn't going to college, so he made me a small studio in there, and I worked with my mom in the office, and I went out there and started teaching."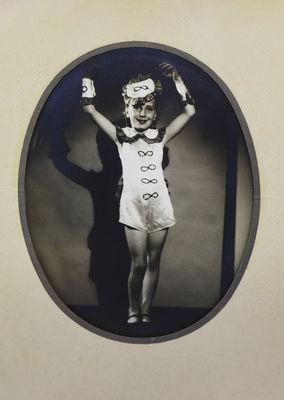 Culver started taking dance lessons at the age of 7. She said her sisters took them, too, but didn't care for it.
"I thought it was the best thing that ever happened. That's all I ever wanted to do when I grew up: open a studio and teach," she said.
After teaching for two years in the back of her dad's business, she got married and taught in her house. When it got too big, she moved to the corner of Becht and Defield roads, then right next to The Friendly downtown. For the last 11 years, she's been along Paw Paw Avenue by Coloma Wash & Dry.
She said the only things she's not going to miss are collecting money and the business side of things. She also is sad she won't get to teach her last dancers through graduation.
But she's excited for her final recital. 
"All of our recitals that we have, from the time I started, the profits go to something in the community. Always," Culver said.
She's given to the Coloma and Watervliet school systems and local civic groups. The different sports teams or clubs help at the recite and end up getting about $2,500.
What's changed since she started dancing is that recitals and practices used to feature live music. Eventually recorded music came along. She also said the kids have more opportunities to be involved in other activities than they used to as well.
"A lot of our girls are very into sports. My best dancers are athletes," Culver said. "If you find a good dancer, you will probably find they are involved in sports. My two girls were very athletic and to them growing up, dancing was always there."
All four of her kids – two boys and two girls – were involved in dance.
"My youngest son was the one who didn't want to be there, but he's the best dancer nowadays," she said.
In retirement, Culver said she will continue providing in-home care, as she has for the last three years.
"I'm widowed, so I've got to keep myself busy. I love it. I would have probably been a nurse if I wasn't a dancer. My dad worked at the hospital before he was a plumber, and it always intrigued me. I get a lot of satisfaction from it," Culver said.
She said she also plans to watch sports on TV and maybe start bowling again. She said she's sure she'll have some evenings when she doesn't know what to do. She'd always have to work in the evenings because that's when the kids were out of school.
Culver said during the last 60 years it has been the people that make it special.
"You get all types of dancers, some that can't hear music, but as long as they try, they know Miss Pat will help them," she said. "It's when you don't help yourself. I try to tell them that this is a life lesson. It goes for school, work, piano, whatever you do. Put everything into it, and hard work will pay."