BERRIEN SPRINGS — For President Donald Trump's critics, the threat of a trade war with China or some other nation offers fresh evidence that he doesn't understand the global marketplace.
For farmers like Brian Bixby, though, the president's tougher approach – highlighted by double-digit tariffs on goods from China, and even allies like Canada and Mexico – feels long overdue.
"I totally agree with what he's trying to do, because it's been a long time coming," he said.
Russell Costanza, of Russell Costanza Farms in Sodus, feels likewise.
"I think he's doing more, and knows more of what he's doing, than the previous five presidents," he said.
Critics contend that Trump's approach will accomplish little beyond raising prices on necessities like food and consumer goods, like washing machines – on which the administration imposed 30 to 50 percent tariffs in January 2018, for example.
Such moves have raised fears of an economy that may flatline by next summer, just as the president presses his case for a second term.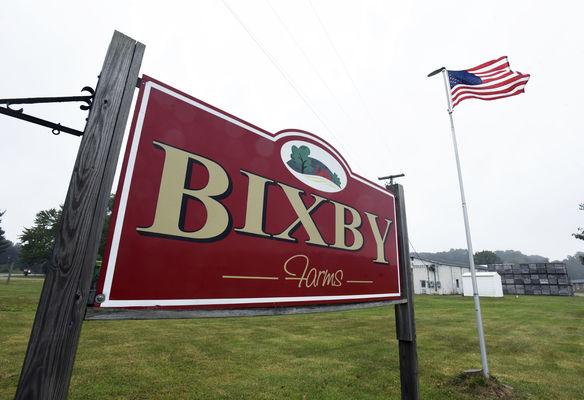 All about the profit?
But without drastic action, American farmers will struggle to stay alive in a market awash with foreign imports, said Bixby, who raises fruits, vegetables and soybeans in Berrien Springs. His family has farmed since 1943.
"We've had depressed prices on some of our fruit crops, like tart cherries, because they've been shipping them from Poland and other countries, like Mexico, because they can raise them cheaper, and don't have the labor costs that we do in the United States," he said.
Costanza voices his feelings about how that equation works in sharper terms.
"It's all about profit. Trade isn't about the trading of goods, it's about sourcing cheap labor. That's all it is," he said.
Although consumers tend to lump agricultural products together, they end up differently on the dinner table, as Costanza notes.
"Agriculture is split. Grains depend on an export market; fruits and vegetables depend on a domestic market. We don't need Canada and Mexico to ship product here during our season. They're killing us," he said.
The bigger trade picture
Trump isn't the only politician taking notice of a bigger trade picture that leaves growers like Bixby and Costanza feeling stranded at the altar, economically speaking.
Last week, for example, state Rep. Pauline Wendzel, R-Watervliet, voted to throw the state's support behind a petition to protect its domestic cherry industry from foreign product being sold at artificially low prices.
The House Resolution supports the U.S. cherry industry's petition before the U.S. International Trade Commission and urges the Commission and the U.S. Department of Commerce to protect U.S. cherry farmers.
Five dried cherry processors filed the resolution on April 23. The International Trade Commission is expected to rule on it next year.
"Southwest Michigan produces nearly 30 million pounds of cherries every year," Wendzel said. "In addition to facing a brutal winter, the livelihood of our cherry farmers is threatened by a foreign nation. The resolution that was voted on today will show our local fruit farmers that their State has their back."
The resolution focuses on dried cherry imports from Turkey, whose government subsidizes growers and processors.
Dried cherry imports have doubled every year for the last three years, noted a news release from Wendzel's office.
But Turkish dried cherries sell for just 97 cents per pound, versus $4.50 per pound domestically.
"These markets that Turkey is taking advantage of were built and developed by the U.S. cherry industry," said Wendzel in the release.
The blueberry and tart cherry industries have struggled with imports from Mexico and Peru, according to Mark Longstroth, fruit educator for the Van Buren County Cooperative Extension Service.
Another squeeze comes the Pacific Northwest and the British Columbia region of Canada, which have big markets, Longstroth said.
"Essentially, they can bring cherries to market cheaper than we can, by 10 to 20 percent. If you're barely making money, and somebody's selling it for less than you, you can't compete," he said.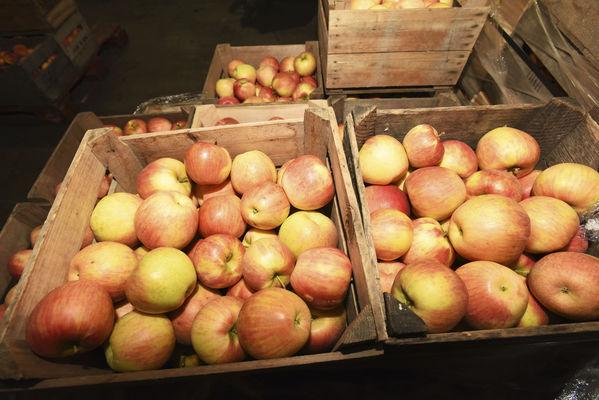 Down for the count?
For Bixby, those additional economic pressures arrived in a year already made tough by severe weather.
"This year's been a little different than most, because we got beat up by the polar vortex and by the spring rain," Bixby said. "It may put a lot of growers out of business, or really make them hurt for next year's crop."
Additional pressure comes from the prevailing wage that growers must pay H2A workers, or nonimmigrant workers hired to pick crops, Bixby said.
The federal government sets the wage, which is $13.54 an hour in Michigan. It is highest in Oregon and Washington, at $15.03 an hour, and lowest in much of the South, at $11.13 an hour.
Bixby relies mainly on local help, so he's less impacted by that specific issue. But it's another hurdle to stay profitable, among the many that growers face, he said.
"For cucumbers coming in from Mexico, they're $5 a box, and they cost us $8 (a box) to raise them, and pick them, so you've got high labor costs," he said.
Costanza, who says he's struggled for the last four years, is equally critical of prevailing wages.
"The equivalent currency per hour (in Canada) is $3 or less an hour than what I pay (workers). Mexico, I'm $11 an hour higher than what they pay workers down there, yet I compete with their products every day in the marketplace," Costanza said.
That factor works to the advantage of players like British Columbia or Peru, Longstroth notes.
"Everybody in the world gets that benefit when they import into the United States, because of the strong dollar," he said.
The situation is further aggravated by each state's varying wage rates, Costanza said.
"Georgia pays $2.41 an hour less, (for) growing and harvesting, and selling the same crops that I do, to the same consumer. Does that make sense? Not at all," he said.
Not a new anxiety
Anxiety over trade is hardly a new phenomenon, as evidenced by the fierce debate over the North American Free Trade Agreement that took effect in 1994.
Some of those feelings are undoubtedly driven by a fear of the unknown, since the latest trade war feels different than previous rounds, said Lake Michigan College economics professor Lisa Augustyniak.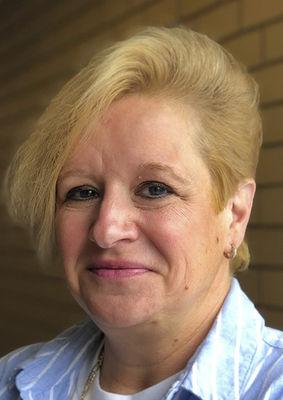 "What we've got at issue here is, it's difficult for folks to try and figure out what the end long game is. I think this is going to be a much longer, nastier trade war than what we've seen in the past," she said.
In NAFTA's case, the agreement governs trade relations between Canada, Mexico and the U.S.
Those relations are already getting disrupted by "tit for tat" tariffs on corn, pork and soybean products, one reason why trade wars don't play out well, Augustyniak said.
"It's a perfect storm, because NAFTA affects Mexico. They're slapping 20 percent tariffs on pork imports, and looking at importing corn and soybeans," Augustyniak said.
Further complicating the global agricultural picture is the entry of newer players looking to leverage their own national interests, she added.
"We have Brazil that's trying to take over our corn market that we've historically had with China, and Mexico, and so on – so you have other players that are now in the game," Augustyniak said.
The result is a worldwide market that can leave growers in a precarious position or a positive one, depending on where they are, she said.
"For dried cherries, I don't look at if they're from Michigan or somewhere else. It's all about price, and that's the driver of the market from the consumer side," she said.
A matter of perspective
How people feel about free trade is typically a matter of perspective, Longstroth said.
While growers would welcome higher tariffs and tougher inspections to help them stay profitable, "government policy is predicated on having cheap, abundant food," Longstroth said. "Americans play less for food than any other country."
Longstroth has seen a different picture on trips to China.
"When I'd talk to people about growing blueberries, they'd say, 'There's no domestic market. We have to export them.' It was very attractive, but it was a high-end product. You had to pay extra money," he said.
However the current debate plays out, "it will require a careful examination of how trade takes place," Longstroth said.
A carefully considered approach would go a long way, Augustyniak agrees.
"There are some other issues being convoluted in this, like intellectual property rights, which should be handled separately," Augustyniak said. "What happens is, you're protecting your domestic industries, but you're doing it at a cost to the taxpayer, as well."
Costanza has made many trips to Washington, D.C., over the past 20 years, as part of his own activism.
He worries how farmers will survive if consumers and politicians alike don't understand their struggles.
"The American farmer's in trouble and no one seems to care, because their belly is full," he said.
Bixby said he's willing to take some hits now, if it improves his industry's fortunes in the long run.
"The food prices you pay at the grocery store are not returned to us, as growers," Bixby said. "We're selling our stuff at wholesale prices, and paying retail for everything to raise it. If everybody can pay a little bit more, the growers would appreciate it. I still believe that this country is good, and we provide a lot of good, healthy fruit, vegetable and grains to the consumer. And I do think that we can weather the storm."