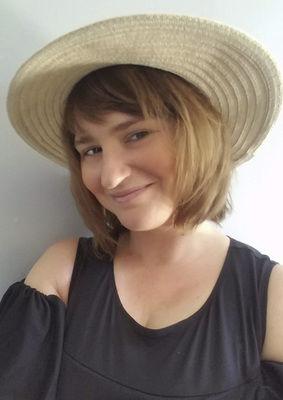 While Tiffany Daugherty was growing up in LaPorte County, Ind., she always dreamed of having a big family.
"I had planned to wait to start that family until I found a partner, got married and had some time together, and then my objective was to really just pump them out – as many as I could have," said Daugherty, who is 37.
But it wasn't until she reached about age 30 that Daugherty felt ready to pursue that family. She had devoted all her time in her 20s to working in the restaurant industry.
"I had missed holidays and building those relationships with friends. I feel like I really did devote my life to who I was working for – 60-hour weeks, holidays and weekends," she said. "I started contemplating, how am I going to meet someone? How do you date when you're in that industry? That's when I started getting back into an office space, a 9 to 5, and more serious dating. I was thinking I was ready to move on to that chapter."
But it just doesn't always work out how you want it to.
At 34, she was diagnosed with stage 2 cervical cancer.
"It was just the rug being pulled right out from underneath me," she said. "Everything that I thought was going to happen, all of my goals and hopes and dreams that I'd had since I was a teenager, had been taken away from me."
Now Daugherty, who lives in Union Pier and works in Stevensville, says she wishes she hadn't waited to settle down.
But waiting to have children is the trend that's been happening all across America, including in Michigan and Southwest Michigan.
It's just one of the factors affecting a declining birth rate that's been evident since after the baby boom after World War II.
Fewer babies
The birth rate has declined so much in recent years that the population is not replacing itself.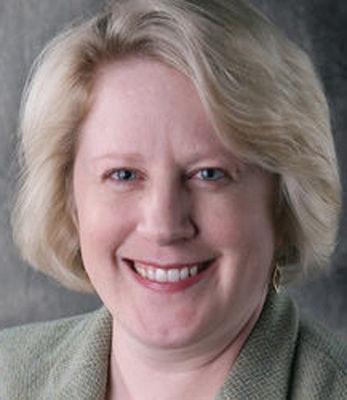 The number of births for the United States in 2018 was down 2 percent from 2017 and was the lowest number of births in 32 years, according to a report from the Centers for Disease Control released earlier this year.
"We've been asking why this is, but the answer is: We're not sure," said Dr. Karen Zienert, an OB-GYN physician and one of the medical directors of obstetrics at Spectrum Health Lakeland. "We have the what, but we're not sure of the why. Why are birth rates slowly declining?"
In Berrien County, the difference between the birth rate in 2008 to 2018 was a decrease of 16.84 percent. In Cass County, it's declined by 10.65 percent, while in Van Buren County the decline has been 20.23 percent, according to data from the Michigan Department of Health and Human Services (MDHHS).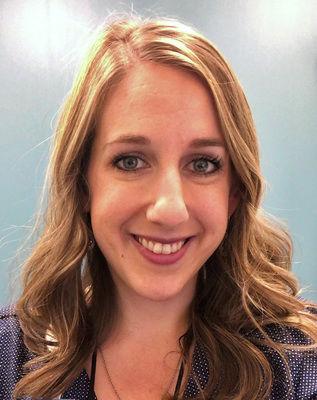 Gillian Conrad, spokeswoman for the Berrien County Health Department (BCHD), said the department monitors birth rates, teenage pregnancy rates and infant mortality rates, among other statistics.
"We look for public health factors," she said. "While we've seen declining birth rates and a population decrease in Berrien County, it's not something that has been anything significant that would draw alarm bells. The birth rate is one thing, but we're more focused on things we have more influence over, like teen pregnancy and the infant mortality rate."
Teen pregnancy
In Berrien County from 2008 to 2018, the teen birth rate decreased by about 55 percent, according to the MDHHS. It decreased by 64 percent in Cass County and 61 percent in Van Buren County.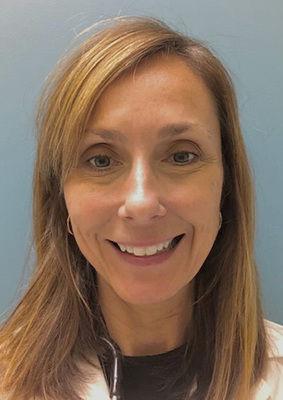 Jennifer Parratte, a nurse practitioner who works in the BCHD Sexual Health and Family Planning Clinic, said over the last 19 years at the clinic, she has seen more teens whose parents are more involved in their kids' sexual health.
"Seventy-five percent of the teens I saw when I first started in this business, the parents weren't aware," she said. "That's different nowadays, where only about 20 percent of parents are not aware. That's a really good thing. Parents are having more communication with teens about body literacy."
Daugherty also has noticed that people aren't afraid to talk about sex any more.
"I think that's a positive," she said. "Our sex-ed class in school in the '90s was taught by our physical education teacher and it was very relaxed about it."
She said she knew to go to a clinic like Planned Parenthood.
"When I became sexually active, I knew that I wasn't ready to have children and it was something that I needed to prevent from happening," Daugherty said. "So I never had a scare with an abortion or anything. I was always kind of like, 'you don't want a disease and keep it safe.'"
Conrad said that she's proud the BCHD can offer contraception, condoms and information for teens, with or without parental consent.
"We also have a condom campaign where we make condoms available in many places around the county," she said.
Zienert said she hasn't personally noticed the decline in teen births locally, but says it's a huge national trend.
The U.S. birth rate for teenagers aged 15-19 was down 7 percent in 2018 from 2017, according to the CDC.
"There's better access to contraception and kids are deciding to do adulting later, and doing sex later," Zienert said.
Waiting longer
Over the last 3-5 years, Parratte said there's been a national initiative to ask women more and more about their reproductive life plan.
"Maybe it's because we're asking it more, but more patients are saying I'll have kids when I'm stable with finances and in a stable relationship," she said. "Maybe some are just verbalizing that more, or maybe more are seeking that."
In 2018, birth rates in the U.S. declined for nearly all age groups of women under 35, but rose for women in their late 30s and early 40s.
Zienert said she hasn't noticed this trend locally either, but it varies by region. She said she recently spoke to a colleague in a big city who said the average age of women having children there is 35.
In Berrien County, the gap did shrink between women 30 years and older and 29 years and younger, having babies, but it's more because so many less babies are being born in general.
Women over 30 had 50 more babies in 2018 compared to 2008, while women under 30 had 380 less babies, according to the MDHHS.
In Cass County, women over 30 had 28 more babies, while women under 30 had 84 less babies.
Women over 30 in Van Buren County had 8 more babies in 2018 compared to 2008, while women under 30 had 204 less babies.
Conrad said people are just delaying marriage and pregnancy.
"They're wanting financial stability," she said. "I think there are many factors going into it. I think there are demographic factors; economic factors as well."
Parratte said she agrees there are a significant number of factors contributing to the women having children later, and the declining birth rate, but it also deals with fertility.
"For many people waiting, your rate of fertility decreases after you're 35," she said. "There is less of a chance of children compared to if they had started having babies when they're 20."
Infertility
Daugherty said though she wanted to wait to have children, she knew that as you get older, your ability to have them decreases.
"About at age 27, doctors started telling me that if I wanted to have children, I needed to get started or I wouldn't be able to have kids," she said. "I thought that I was still very youthful and I wasn't ready to have kids."
She said she didn't feel pushed to have children, but that wasn't the reason she was at the doctor.
"Here I am trying not to get pregnant and it really feels like a conversation when they're telling me I should be trying to get pregnant," Daugherty said.
She said since she was told she can't have children after having cervical cancer, she has noticed that many women her age also can't have them.
"I hear it all the time," Daugherty said. "It's all different reasons, not just cervical cancer. It's a whole broad kind of range of people that are unable, not just that they're choosing not to."
Daugherty knows that for her, waiting was never about not having money.
"Maybe that's a factor for people younger than me, but I never thought about money. I mean, who has the money to do anything?" she said. "You're never going to be prepared. You can never have enough. I more thought about not doing it alone. My best friend is a single mom and I have no idea how she does it. In my picture I was always the stay-at-home-mom. That was more of a reason for waiting."
Daugherty said she knows she can still adopt and foster children.
"I don't want to come across as a cruel person or anything, but that's not what's being taken away from you," she said. "I had that option the whole time."
So now she's trying to figure out how to fulfill that need to be around children, perhaps by teaching or working at a daycare.
"I've had a couple years now to digest the fact that I'm not going to be able to have kids. It's still just something that is kind of unknown," Daugherty said. "I'm in a relationship with someone that doesn't really want to have kids, but I don't really have the answers yet. I've gone to counseling. I am really trying to grieve and move on. I have plenty of time. There's still options."